Telegram is a popular messaging app that allows users to text, call, and video chat globally for free. The application has become a go-to for texters who want to avoid fsees and wish to communicate with family and friends who are miles apart. However, like most things, any situation has pros and cons. The app has seen a high volume of financial scams. If you want to know more about Telegram dating scams and how to deal with them if you become a victim, keep reading.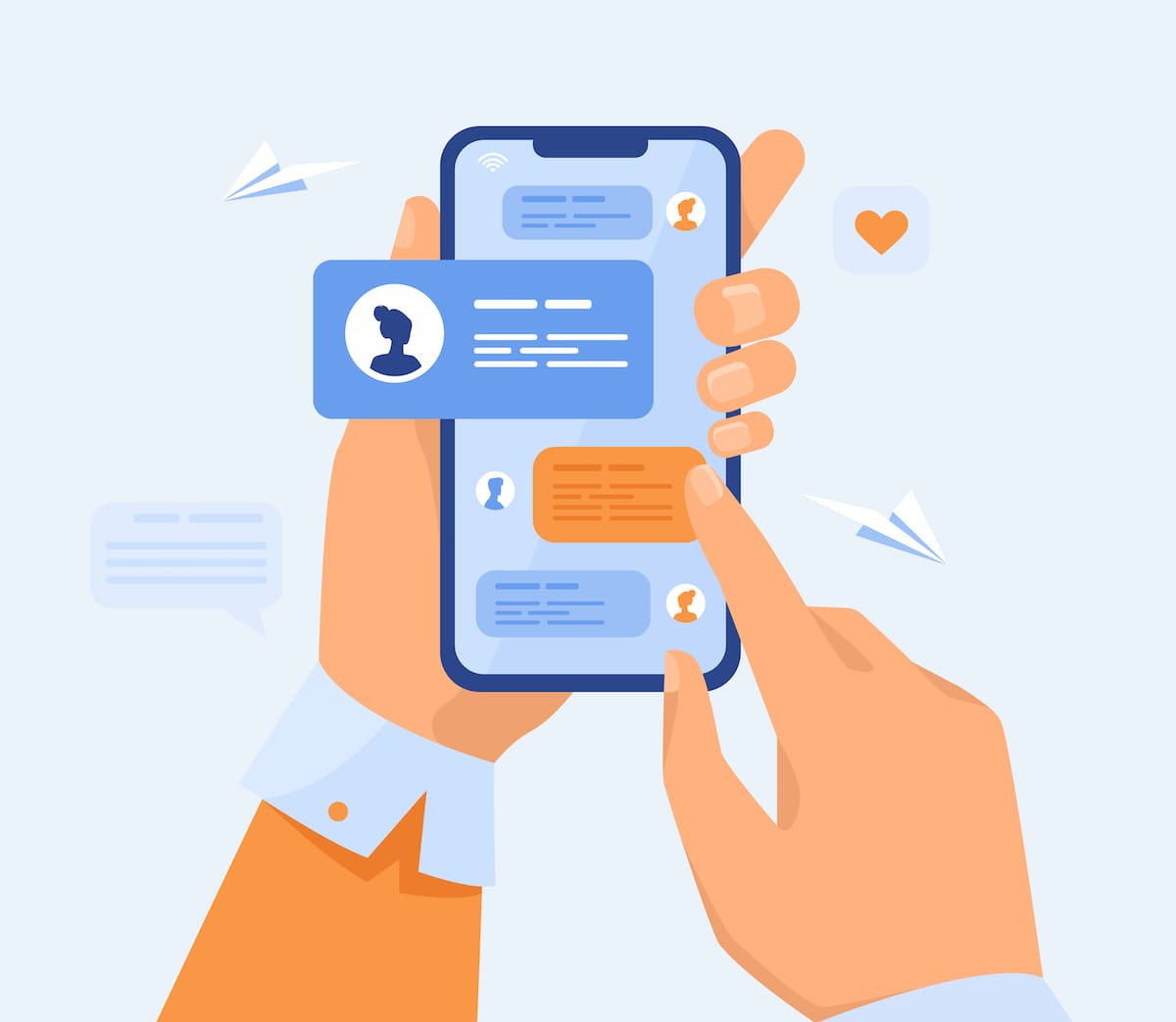 Common Types of Telegram Dating Scams?
Telegram has become a hub for all scams, including crypto, job listings, phishing, and the most common, dating scams. Here are some common dating scams you should know when using Telegram.
Romance scams involve blackmailers manipulating their victims into believing they are in a romantic relationship to gain trust and coerce them out of thousands of dollars. They will claim they frequently need money for bills, food, gas, etc., and being that their victims think they are in a relationship, they willingly send money to help.
Sugar daddy scams consist of a consenting exchange of sexual content that involves a person who pays (sugar daddy) another individual (sugar baby) for a sexual relationship. Scammers take full advantage of this when they pretend to be a sugar baby and provide their partner with sexual content that is not theirs. They then gather as much evidence against their victim and threaten to expose this relationship if their ransom is unpaid.
Online sextortion happens when a cybercriminal disguises their identity through social media platforms and builds trust with online users. They reach out to dozens of random users to build a sexual or romantic relationship and gain trust. Once trust is built, they bring up the idea of exchanging sexual content and secretly recording or screenshotting victims' content without their knowledge. That is when the perpetrators bombard their victims with threats of online exposure if they don't comply with their demands, typically money or more sexual content.
Important Signs of Telegram Scams Dating?
Telegram dating scams can be hard to pinpoint when victims genuinely believe they are in a real relationship. You're receiving charming and loving texts and calls every day. You have someone who shares the same interests as you. So, what can go wrong? Here are some signs you are dealing with a Telegram dating scam that you might not consider a red flag.
Frequent requests for money. If your online partner asks for money consistently with a new excuse every time, you should be very alarmed.
Refusing to meet you in person is a giant red flag. Scammers will use every excuse they can think of to avoid meeting their victim in person for obvious reasons.
Asks for personal bank info or asks for access to online accounts. Many scammers will flirt and persuade their partners to share financial information.
Refuse calls or video chats. It's common for male scammers to impersonate a woman online. If your partner comes up with many excuses that they can't call or video chat with you, you're in trouble.
Limited personal information about themselves on their social media.
Suspicious photos. It's hard for scammers to come up with pictures of the same person they are impersonating, so they will use other fake images to send to their victims. Look closely for differences in skin color, hair, eyes, etc.
How to Deal with Telegram App Dating Scams?
Many victims take the news that they are being scammed hard because of the trust and even love they have accumulated over time. But it's critical that you seek help as soon as you begin to receive threats, no matter the connection you formed with this person. Here are some tips on how to deal with Telegram dating scams
Document the harassment and threats. This will help the police with their investigation.
Report the threats to Telegram. The platform will do an investigation of its own and can potentially ban the account.
Do not give in to the demands of your scammer. Paying or giving these criminals what they want will only persuade them to return and ask for more.
Confide in family and friends. Dealing with dating scams can be hard to handle on your own. Get the emotional support you need to help overcome this terrible situation.
Report the crime to the police. If you are being harassed and scammed out of money, sexual content, etc., it is a crime, and you should report it to the authorities.
Summary
Knowing the risks associated with online dating, particularly when mainly the Telegram app, is crucial. While this platform has the potential for real connections and friendships, users should always be cautious when speaking with strangers. It is important to avoid sending money or sensitive information to other users and report any suspicious activity or personal attacks on the platform.
Lastly, victims of online dating scams should not hesitate to report the crime to Telegram and their local police department. This simple action can prevent further abuse to you and others. Stay safe, and remember to report telegram dating scams if you have been affected.