If you've been a victim of cyber blackmail, you're not alone. In the age of the internet, blackmail has taken on a new form, and it's become easier than ever for scammers to target unsuspecting victims. Here's what you need to know about blackmail and how to deal with blackmail online.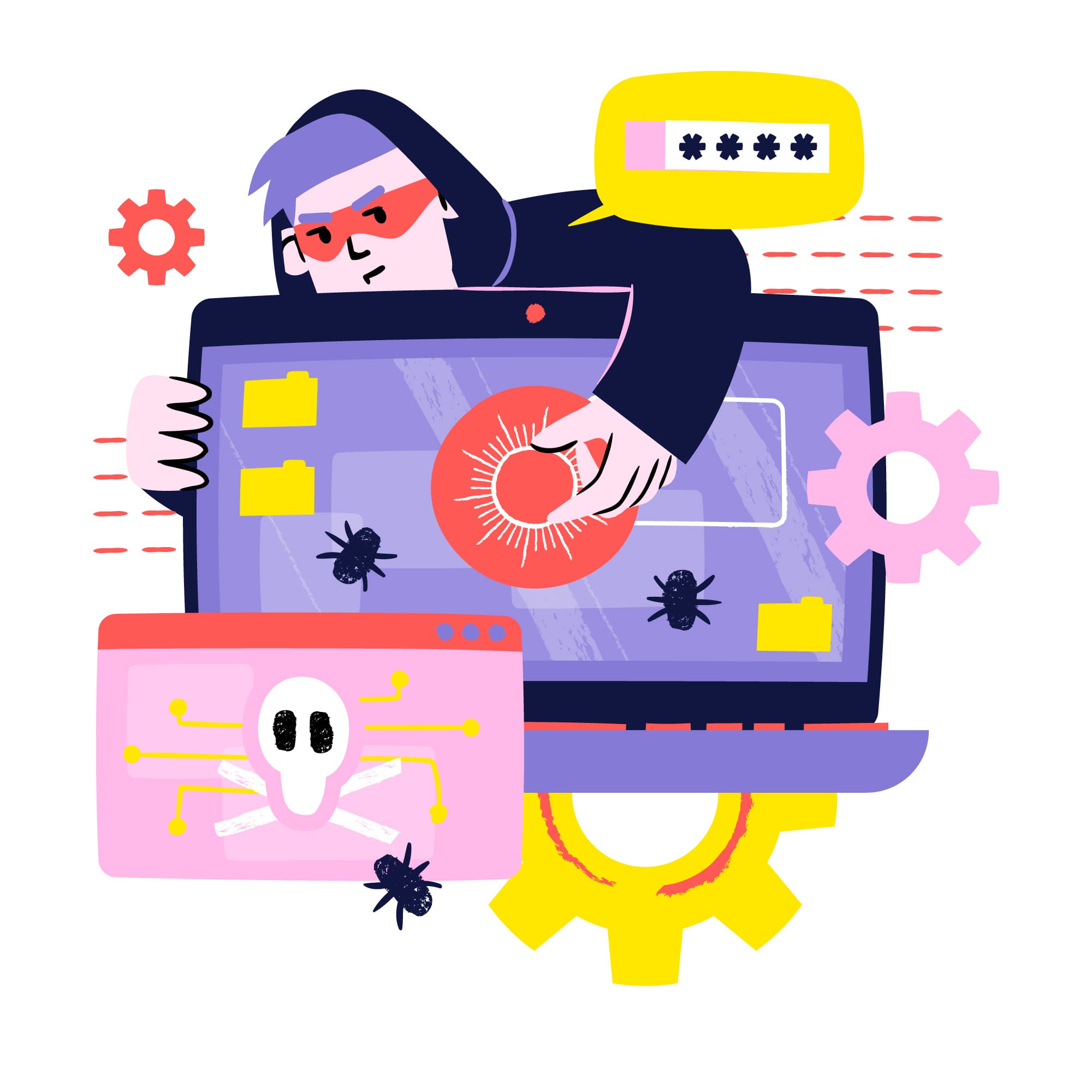 Things You Should Know About Online Blackmail
Blackmail is the act of using threats or coercion to obtain something from someone else. In the past, this typically meant extortion or demanding money in exchange for keeping something secret. However, nowadays blackmail can take many different forms. For example, an online scammer may threaten to release embarrassing photos or personal information unless their victim pays them a sum of money.
This crime can take place on any online platform that provides messaging. In most cases, blackmailers use social media platforms like Facebook, Instagram, and Snapchat to find their victims. These criminals are also known to make their attacks through emails and other networking websites such as LinkedIn, as well as dating sites. The bottom line is everyone can be vulnerable to online blackmail.
How to Deal with Blackmail Online
1. Don't Panic
It's natural to feel panicked and helpless when you're being blackmailed. However, it's important to try to stay calm and think strategically. Panicking will only make it harder for you to make good decisions and protect yourself. Remember that you have options and there are people who can help you.
2. Gather evidence
If you're being blackmailed, the first thing you should do is gather evidence. This can include screenshots of threatening messages, emails, or social media posts. It can also include any recorded phone conversations or videos. This evidence will be crucial if you decide to go to the police or take legal action against the blackmailer.
3. Secure your accounts
Once you've assessed the situation, it's time to lock down your online presence. Make sure to keep strong privacy settings on all of your online accounts and limit the amount of information you share about yourself on your profiles.
4. Contact law enforcement
Contact law enforcement immediately if you believe you are in danger or the blackmailer may follow through on their threats. They will be able to investigate the matter and help protect you from further harm.
5. Consult with an attorney
If you decide to take legal action against the blackmailer, it's important to consult with an attorney beforehand. They can help you understand your options and what kind of case you have against the blackmailer.
How to Protect Yourself and Your Information from a Blackmailer
The best way to protect yourself from being blackmailed is to be aware of the risks and be proactive about protecting your personal information. Below are some tips on how you can do this:
Choose strong passwords for all your online accounts and make sure to change them regularly
Don't click on links or open attachments in emails from people you don't know
Be careful about what information you share on social media and other online platforms
Beware of phishing scams where scammers try to trick you into giving them your personal information
Consider investing in cyber insurance which can help cover the costs associated with a data breach
If you become a victim of blackmail, don't panic and resist the urge to pay the ransom immediately. Instead, contact your local law enforcement authorities who can help you deal with the situation.
Being blackmailed can be a scary and overwhelming experience. However, it's important to remember that you are not alone and there are people who can help you through this difficult time. If you're being blackmailed online, take action immediately by gathering evidence and contacting law enforcement or an attorney if necessary. We hope that our article will help you deal with blackmail online.