Internet blackmail is a term we are becoming all too familiar with; cases are being reported across the globe, with losses in the millions. Knowing how to deal with online blackmail can save your heart and wallet. Whether you are being targeted or know someone experiencing cyber blackmail, read on for all you need to know on the matter.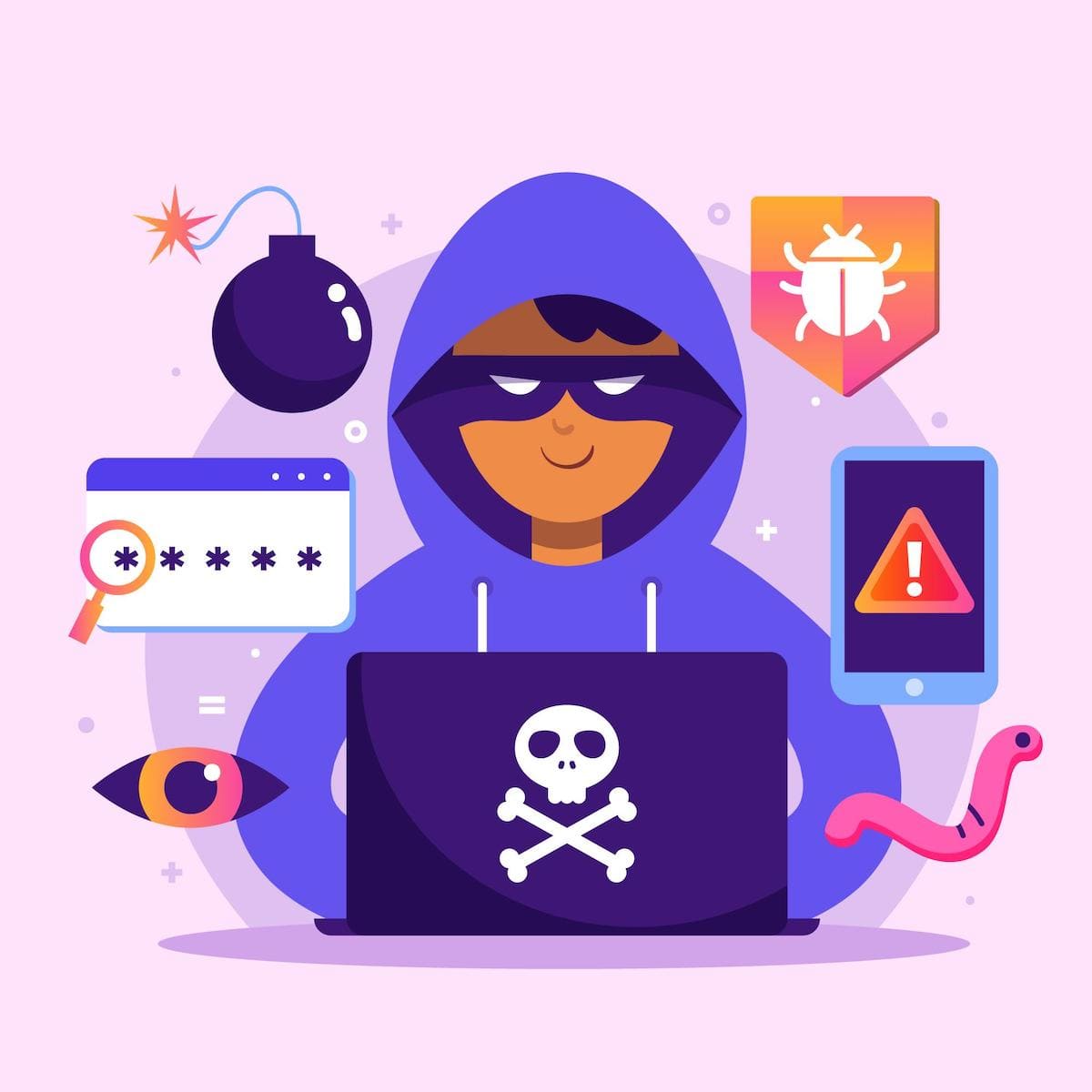 Things You Should Know About Online Blackmail
Online blackmail can come in many forms and is a crime that can have severe repercussions. Usually, online blackmail starts as threats against the victim. These threats can come in the form of demanding money in exchange for not releasing their explicit content or information and usually leaving the victim in a terrifying position, not knowing what to do next.
Though this crime can occur on any platform, it usually starts on popular dating or social media apps like Snapchat, Instagram, and Facebook. The lack of privacy and simplicity of having all your information at the click of a button has made these popular apps a playground for criminals alike. Keeping your information as private as possible is the best way to protect yourself against cyber criminals.
Common Tactics Used by Online Blackmailers
Whether they are scammers, blackmailers, or cyber terrorists, they follow the same basic pattern, emotional manipulation. They use strategies like love bombing or over-flattery to try and gain your trust. This can come in many forms of constant attention or pushing for the relationship to move quicker than usual. As soon as the trust is established, they know they can ask anything of the victim. These asks can come in many forms, like sending explicit or embarrassing content or information.
This is when the scam turns into internet blackmail. The blackmailer will then shift the conversation into scare tactics to get the victim to do whatever they want. Threats can look like:
Screenshots of their friends and followers;
Photoshopped or edited pictures of them;
Reaching out to their current employer;
Group messages to friends, family, and or significant others.
Thus, making their victims terrified and willing to do whatever not to be exposed.
5 Steps How to Deal with Online Blackmail?
Do not panic: As hard as it can be, it is imperative to try not to panic when dealing with online blackmail. Panicking will only make it easier for the suspect to take advantage of your next moves. Instead, remember you have options, and you are not alone!
Do not pay: Contrary to the belief that this will end the blackmail, paying will make the blackmailer more aggressive. Once they know they can get their hands on your money, they will only stop once everything is left.
Gather and record evidence: This includes screenshots of messages, threats, and any accounts the criminal uses. This is necessary to build your case against the criminal or criminals involved.
Lockdown and secure your accounts: Set all your socials to private. Keep strong privacy settings on all your accounts. Also, update your passwords and set up 2-factor authentication.
Report the crime: If you are in danger, contact the police immediately. You can report the crime to your local law enforcement or the FBI'S Internet Crime Complaint Center. It may also be beneficial to consult a local attorney.
How to Handle Blackmail online?
Handling the perils of blackmail can be very distressing. Start by remembering you are not alone. The blackmailers' goals are to make you feel isolated and ashamed so that they can be in control. Contact local support groups.
Consider talking to someone you trust, such as a family member, friend, or mentor; they may be able to provide helpful advice so you can make an informed decision forwarding. While it is natural to feel anxious or scared, it's important not to panic and take the time to carefully analyze every option before making a final decision.
Conclusion
To sum it up, knowing how to deal with online blackmail is essential. Internet crimes are not going away anytime soon, and as these criminals get craftier, we must stay current on their tactics. By remaining vigilant and keeping your accounts secure, you will be equipped to avoid these pesky criminals.
If you or someone you know needs help with an online blackmail occurrence, contact Digital Investigation immediately. A designated blackmail helpline is set up 24/7, so you do not have to face this crime alone. Reach out to us today to report online blackmail.
FAQ
How to Respond to Blackmail Online?
To recap, if you are facing blackmail online, try not to panic or pay. This will make the criminal more aggressive. Gather as much evidence as possible and report the cyber crime. Make sure to consult with a local attorney for additional advice. Always talk with a trusted family member or friend about the situation; remember, you are not alone.
How to Get Help with Internet Blackmail?
If you or someone you know needs help with internet blackmail, contact Digital Investigation. Our team has top-of-the-line training in tracking these fraudsters. Do not handle dangerous criminals alone; contact us today!