Sextortion is an all-too-common issue that can leave victims feeling helpless. It can be challenging to know how to deal with sextortion and the next steps you should take. Keep reading for some guidance on navigating the waters of this type of crime and tips for reducing your risks online.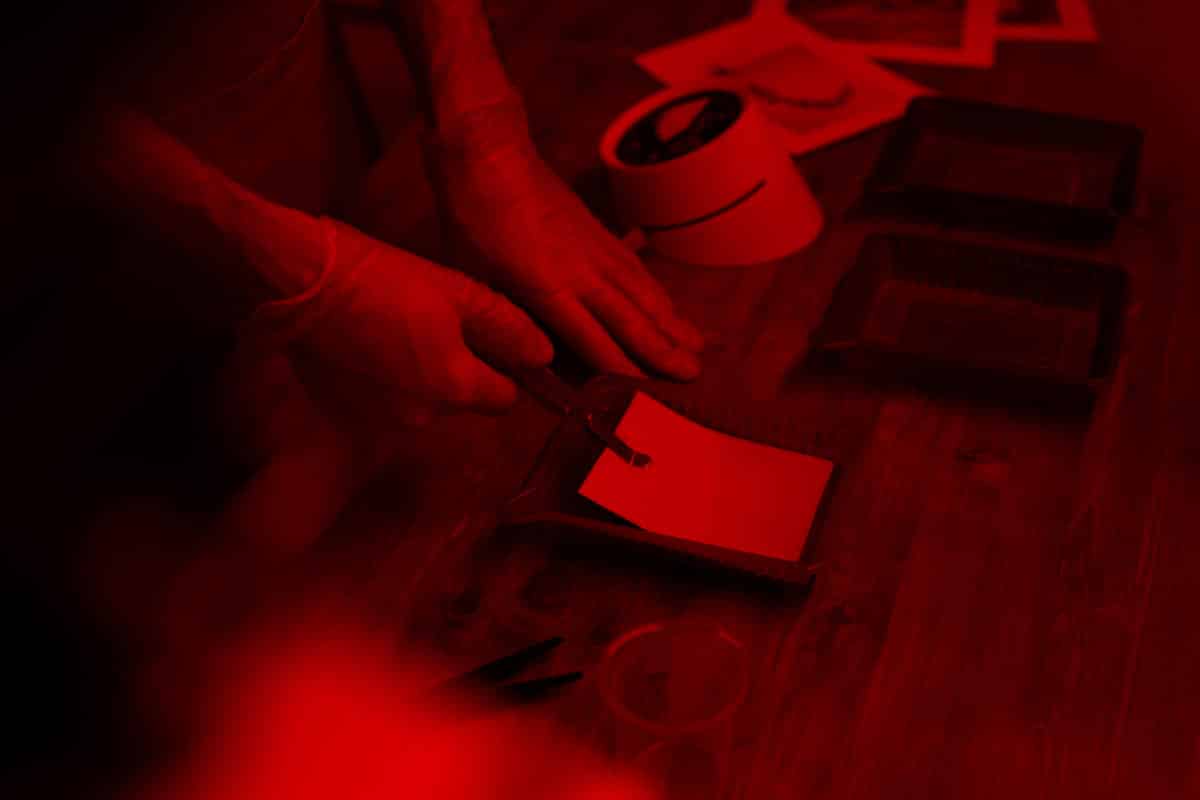 Understanding Sextortion
Sextortion often begins with a harmless online conversation that gradually becomes more intimate. The perpetrator may use flattery, emotional manipulation, or even fake profiles to gain the trust of their target. Once they have gained access to compromising material, the perpetrator will threaten to share it with the target's friends, family, or colleagues unless they meet their demands.
Often, the victim is too scared or ashamed to report cybercrime, and the perpetrator continues to extort them for months or even years. So how can you spot these online criminals? Listed below are techniques to spot online fraudsters' fake accounts.
Limited or No Information: Authentic users usually provide some information about themselves on their profiles, including a profile picture, cover photo, and at least basic details like their name and location. If an account has little to no information, be wary – it could be a fake.
Pictures That Look Too Good to Be True: Fake profiles often use attractive or model-like images to catch users' attention and encourage them to accept friend requests or chat. If the profile picture seems too good to be true, it is possible that it is.
Spammy or Inappropriate Posts: Fake accounts may post spammy or adult content or try to promote products or services. If you notice this kind of activity from an account, it could be a warning that it is fake.
Tips for Reducing the Risk of Becoming a Victim of Sextortion
The best way to protect yourself from sextortion is to be cautious with your online activity. Always use strong privacy settings on social media sites and dating apps, and be careful about who you trust with your personal information.
If someone online asks you for personal information or intimate photos, be wary, and think twice before sharing. It is also essential to know that sextortion is a crime. The FBI is currently leading a national campaign to stop sextortion. Stay informed and stay safe!
How to Deal with Sextortion?
If you have been targeted by a sextortionist, it is crucial to know what steps to take. Whatever you do, do not give in to their demands; this will only make your situation worse. Instead, try to stall and wait for help to arrive. Here are some other steps you should take:
Speak Up: Talk to someone close to you about what is happening. You are not alone — in fact, one in three victims of sextortion are keeping it to themselves. Do not let shame or fear stop you from seeking help.
Document Everything: It might be tempting to delete incriminating messages and photos, but it is vital to keep a record of everything that has happened. This can be crucial evidence in any criminal investigation.
Report the Crime: File a report with your local police department and report the crime to the FBI's Crime Complaint Center. Do not hesitate to seek professional help or advice in handling the situation.
Reach Out for Support: There are many companies and organizations that specialize in helping victims of cyberbullying. Digital Investigation is here to help you fight back against cyberbullies. Whether you are dealing with sextortion or another form of online harassment, our team of experts is ready to assist you.
Remember, by taking these steps, you can protect yourself and regain control of your life.
Legal Options Available to Victims
Being a victim of a crime can be a life-changing experience. However, it is essential to know that legal options are available to help victims seek justice and find some closure.
Contact Law Enforcement
If you have been a victim of sextortion, it is important to contact law enforcement immediately. You should report the incident and provide as much detail as possible. Try to keep any evidence, such as chats, emails, or other communication exchanged with the perpetrator. Law enforcement authorities can investigate the incident and help you press charges against the perpetrator.
File a Civil Lawsuit
If the perpetrator of sextortion is known to you, you can file a civil lawsuit against them. A civil suit is a legal action you can take against the perpetrator to seek compensation for damages caused to you. This could include emotional distress, mental trauma, loss of employment, and expenses incurred for therapy or other treatments required to overcome the ordeal. Always remember that legal resources are available to help navigate the aftermath of a crime.
Conclusion
Never share sensitive or compromising information with anyone online. This includes photos, videos, personal details, and anything else that could be used against you. Taking a stand against these criminal activities and speaking up about your own experiences can help create an environment where people will not feel threatened by these types of coercion tactics designed to extort more money or access more personal information from victims. Take action today and start learning more about how to deal with sextortion!