When the internet is filled with opinionated trolls, it can be hard for users to avoid being harassed online. If you or someone you know is being consistently attacked online by someone, there are ways to avoid and potentially end the harassment. In this blog, we will discuss what is online harassment, and What To Do If Someone Is Harassing You Online.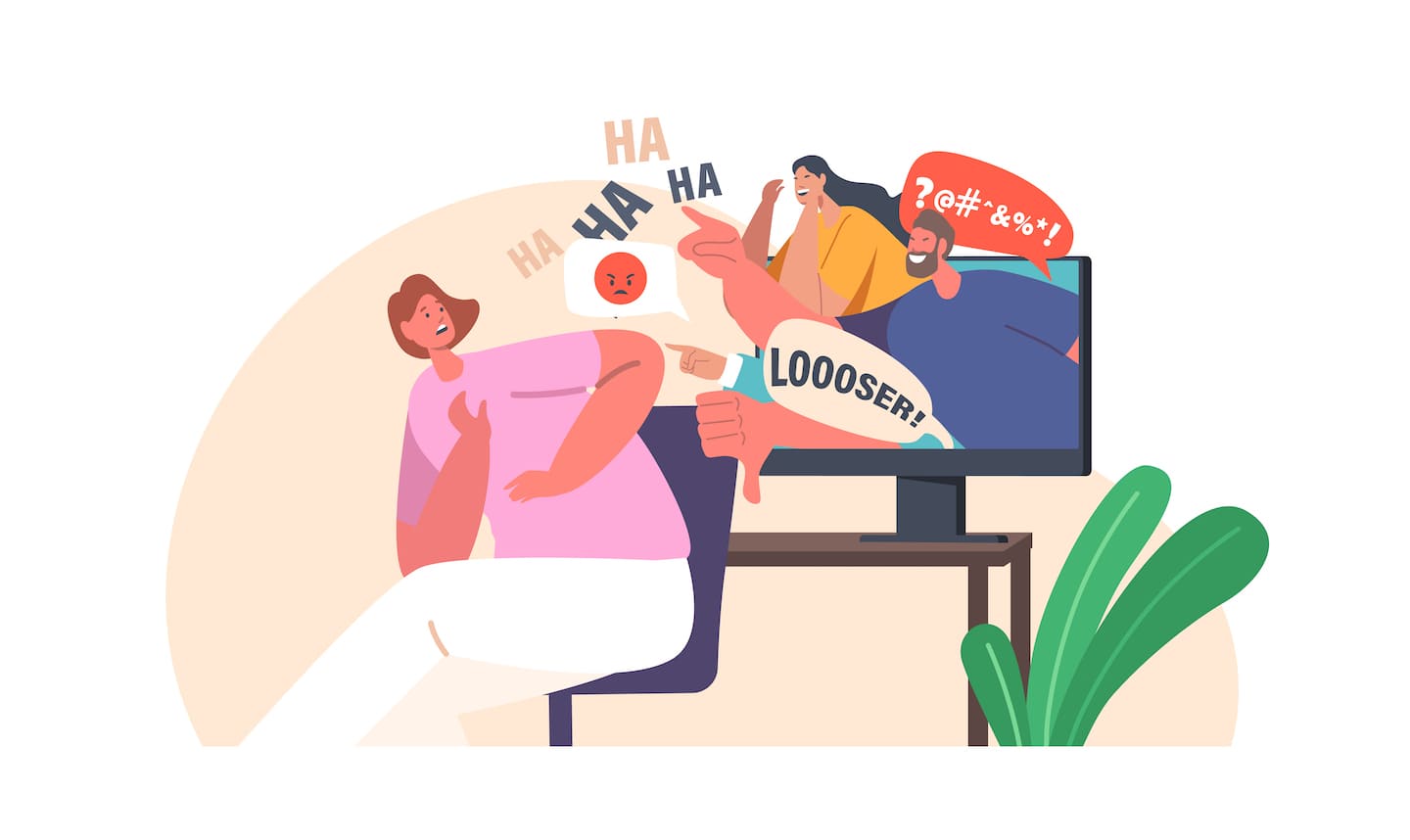 What is Online Harassment?
Online harassment is any type of harassment that takes place on the internet. It can come in the form of threats, name-calling, stalking, or other types of abusive behavior. Unfortunately, online harassment is all too common, with over half of all internet users reporting that they've experienced it in some form.
What To Do If Someone Is Harassing You Online
If you are a victim of online harassment here are a couple of tips you can utilize to help, put an end to the cyber-attack.
Tell Someone
Most victims of online harassment are frightened to tell someone about what's going on, especially if they are teens. The threats they may face could make them feel scared, alone, and powerless. This is when the support of loved ones is very important. If you are being harassed online, it's okay to let someone know about what's going on. Support from a friend or family member can help you gain the courage to take action against your harasser! The more support you have, the more resilience you can gain!
Alert the Police
If you're being harassed or receive threatening messages, you may want to consider filing a police report. In some cases, online harassment is a crime, and the police may be able to help catch the person responsible and bring them to justice.
Before you report online harassment, it's a good idea to document the harassment by taking screenshots or saving copies of offensive posts, emails, or messages. This will give the police evidence they can use to help builds their case.
It's also important to remember that not all types of online harassment are against the law. For example, name-calling and mean comments aren't against the law, but they can still be hurtful. If you decide to file a police report, keep this in mind — the prosecutor will need to prove that what happened meets the legal definition of harassment, which can be difficult to do in some cases.
Block the Person Who's Harassing You
Most social media platforms and websites have blocking features that allow you to stop someone from being able to contact or see you online. This can be an effective way to stop someone who's harassing you, especially if they don't know your phone number or email address.
The majority of platforms also have reporting features that let you flag offensive content or users for review by administrators. They may then take action against the person responsible, such as banning them from the site.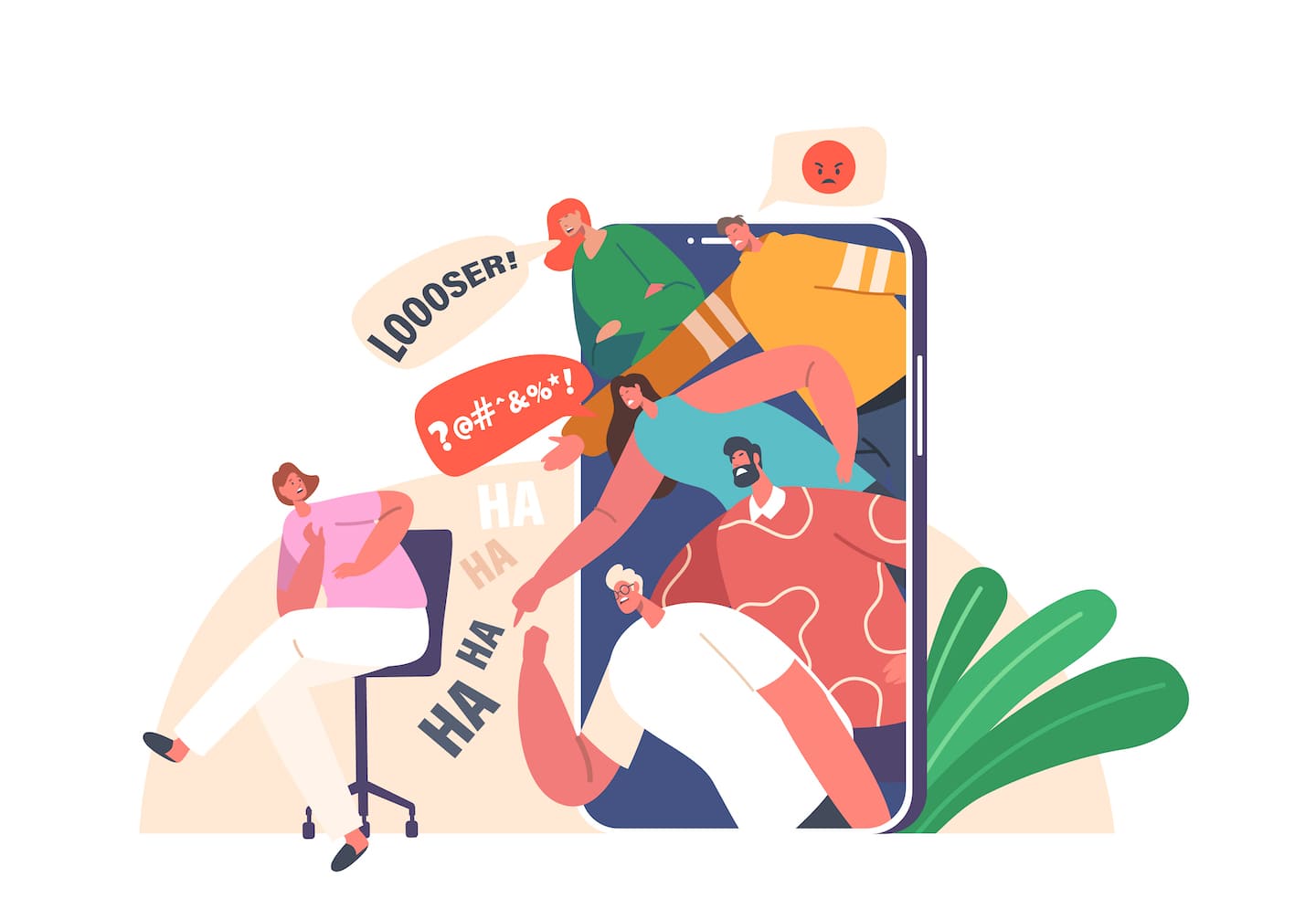 Keep in mind that blocking someone may not always stop the harassment. Even if you block someone who's harassing you, they may find other ways to contact you — for example, by creating new accounts on social media sites or sending emails from different addresses. If this happens, don't respond — doing so will only encourage them. Instead, document everything and report it to platform administrators as described above. You may also want to consider changing your username, profile picture, and other personal information so the person harassing cannot easily find and contact you again.
So, What to Do If You're a Victim?
Online harassment is a serious problem that too many people have to deal with on a daily basis. If you're being harassed online, know that there are ways you can stop it — and even file a police report if necessary. By saving any evidence of the harassment and taking action against your internet trolls, you can help put an end to online harassment once and for all!
Thank you for reading our article "What To Do If Someone Is Harassing You Anonymously Online".