Dating online can be an exciting new adventure for anyone looking for love. But what to do if you have been scammed online dating? We talked to our experts at Digital Investigations and urge you to keep reading to discover essential insights on how to avoid online dating scams and protect yourself from these pesky fraudulent schemes.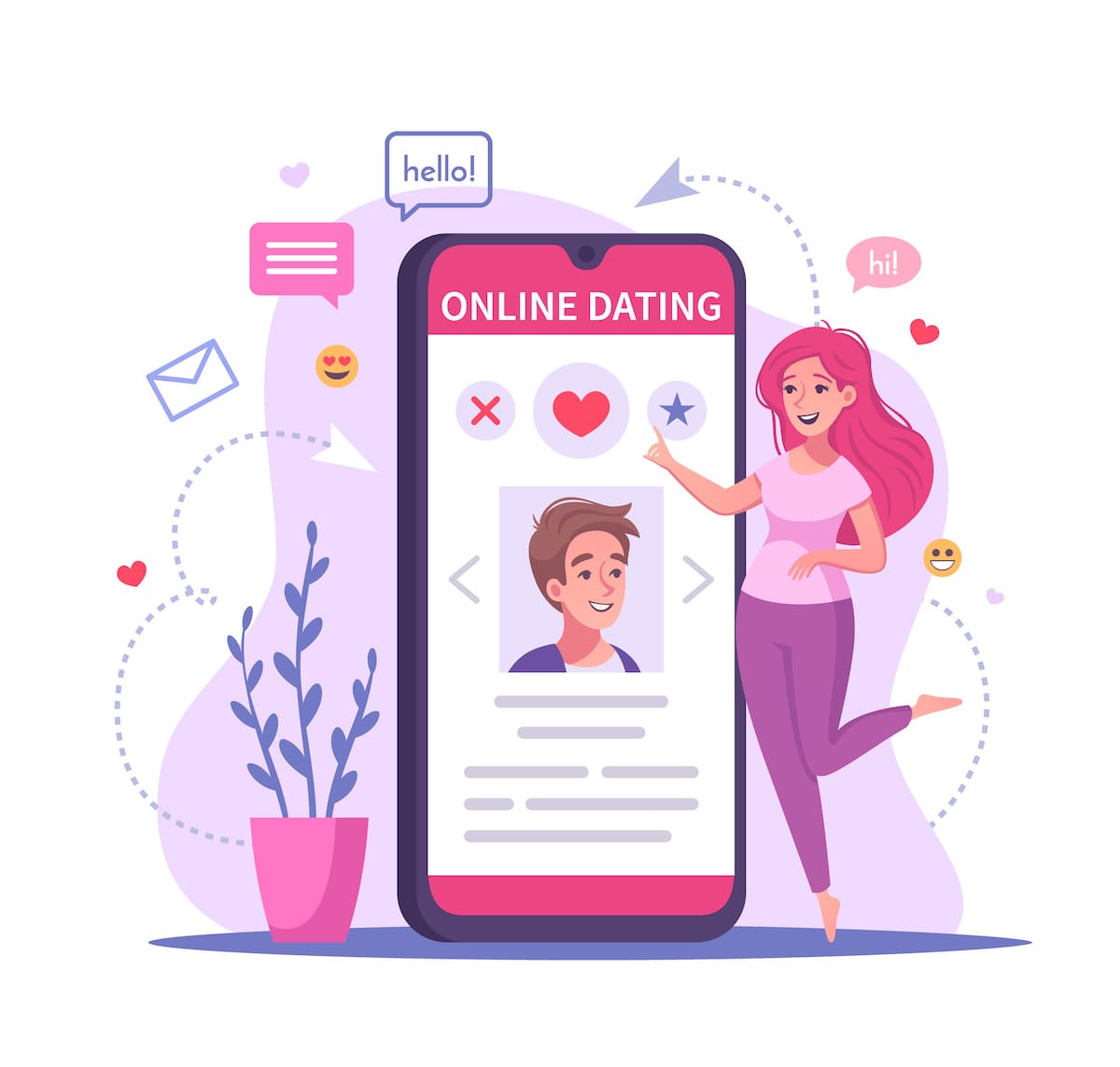 Examples of Red Flags to Look Out for in Online Conversations
Online dating scams can be hard to decipher if you do not know what to look out for. Following these tips can help you find out if your match is the one or is a scammer in disguise!
Red Flags:
The conversation is moving rapidly: The first red flag to watch out for is if the conversation appears to be moving abnormally fast. This can include making extensive future plans or rapidly expressing a deep connection with you. Scammers often utilize tactics known as "love bombing" to create an emotional bond quickly and often play upon a sense of urgency to move things along rapidly.
Account looks perfect: Is their profile too perfect? If so, it could simply be too good to be true. Do not be afraid to check out their photos by running a reverse image search. If anything, unusual pops up, they might be a scammer.
They ask for money: This may start subtly, such as asking for small amounts of "emergency" funds. However, it is essential to remember that scammers are experts at manipulating people into giving them what they want.
Stories are not matching up: Remember that scammers are incredibly skilled at deceit, making it easy for them to slip up, but they are always ready to adapt and change tack.
What Should I Do If Someone Is Threatening to Share Something on Facebook?
Facebook has made the sharing of pictures and posts a breeze with a simple click of a button. However, while accessing your information has made it increasingly more accessible, it has also become a breeding ground for scammers. If you receive threats on Facebook, your next actions can be critical to your safety and security.
Start by recording all evidence of the crime that you can gather. This includes taking screenshots of conversations, capturing pictures of the criminal's account profile, and saving any threats they may have made.
Next, report the crime to Facebook immediately. In addition, it is also recommended that you report cyber crime to your local law enforcement agency or the FBI's Internet Crime Complaint Center.
Finally, do not be afraid to reach out to your friends and family for support during this difficult time.
In the unfortunate event of receiving threats on Facebook, it is essential to maintain a composed demeanor and act right away. With these helpful pointers, you could thwart any future breach of your confidential data.
How to Avoid Future Scams?
Internet scams are on the rise and not slowing down, with an estimated 10 billion in losses. So how can we avoid future scams and stay ahead of the curve Experts at Digital Investigation recommend a comprehensive approach starting with account security. Limiting social media communication to familiar and trusted individuals, as well as employing robust passwords, virtual private networks, and enabling 2-factor authentication, can ensure the best possible protection.
Furthermore, it is critical to avoid transmitting confidential information through online accounts. As technology continues to advance, enhancing the protection of our digital footprint is of paramount importance.
Conclusion
Online dating is transforming the way we find romantic partners, which comes with great responsibility for us users. To ensure our safety, we must take proactive measures to protect our online security, use secure passwords, and avoid sharing sensitive information with untrusted people. By staying vigilant and adapting to new technology, we can stay safe and avoid falling prey to online dating scams.
If you or someone you know needs more information on what to do if you have been scammed online dating, contact Digital Investigation today.  Our agents are available 24/7 to help, do not hesitate to reach out.