With the rise of online dating, it's essential to be aware of potential scams. Unfortunately, scammers are everywhere and will try to exploit unsuspecting people looking for love on dating apps. Fortunately, there are several steps you can take to protect yourself and avoid being scammed. Let's look at how dating scams work and some tips that you can use to stay safe when using a dating app.
How Do You Tell If Someone Is Scamming You Online Dating?
Dealing with romance scammers is more challenging to recognize because feelings are involved with the scam. When emotions are involved, it's harder for victims to believe the person they have genuine feelings for is not who they say they are and are only scamming them out of thousands of dollars. So how can you tell if the person you met online is genuine? Here are some tips you can follow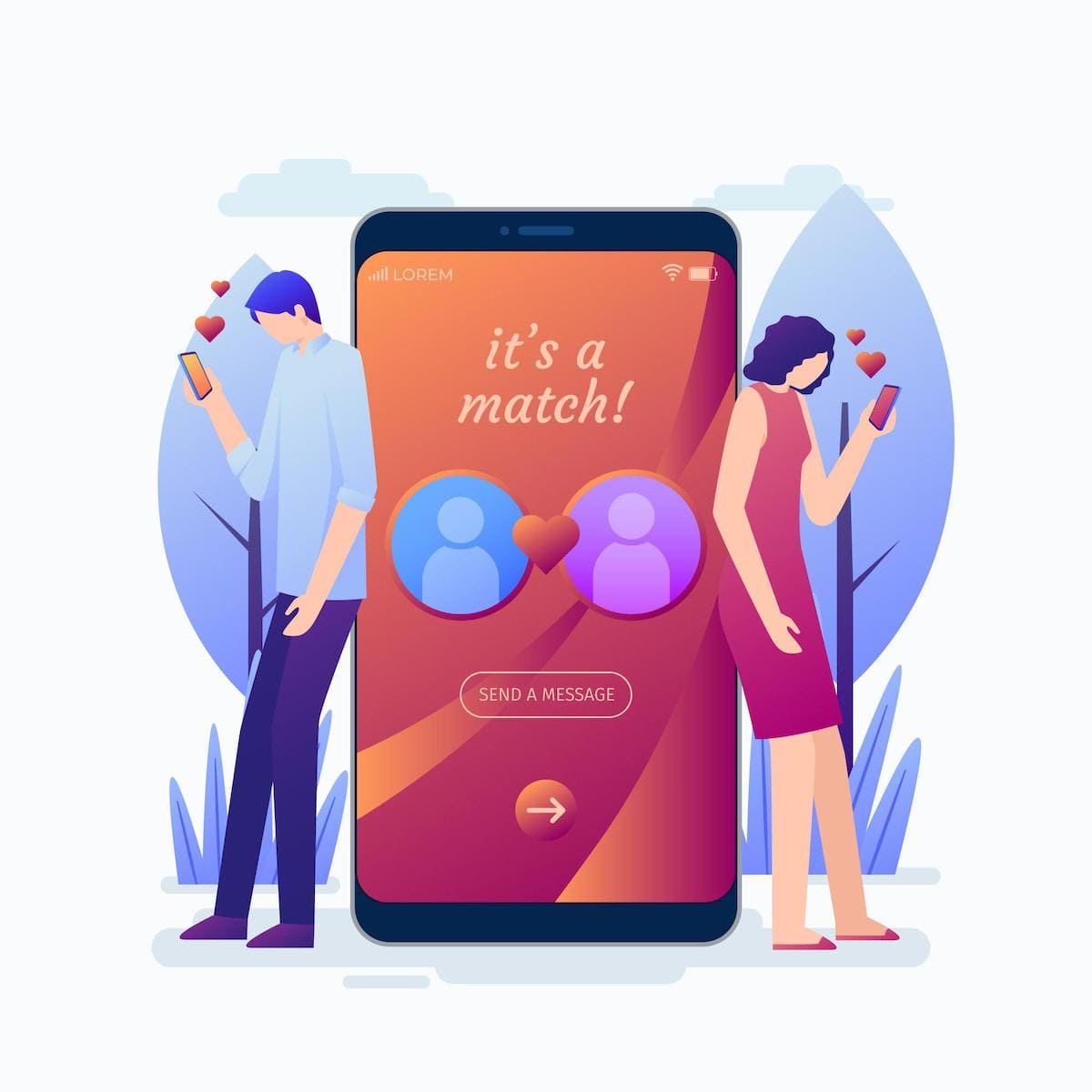 One of the first things to look for is any red flags in their profile information or photos. If they don't have a bio or list very little information about themselves, that might be a sign they're not serious about finding a connection. Additionally, if all of their photos appear suspicious or overly staged, this could be a sign that they're not being genuine.
Also, note how often they message and call you—if it's too often or too soon in the relationship, this could indicate that something isn't quite right. If someone tries to ask for money quickly within the relationship and has a new excuse or reason they need financial help, this should raise alarm bells. Finally, be wary if someone refuses to meet up in real life after talking online for some time—this is usually one of the giant red flags associated with scammers.
What Percentage of Online Dating Profiles Are Scams?
Online dating scams are at an all-time high, with romance scams being the most commonly reported. Romance scams involve cybercriminals using catfish profiles on dating sites and emotionally manipulating victims into believing they want a relationship but are only in it to obtain money.
They will claim to be struggling with specific daily tasks and need financial help. Some examples are gas, food, appointments, car troubles, etc. Since the victim has formed real feelings, they will provide as much money as possible.
When the victim cannot afford to send money or wants to move on from the relationship, the scammer will show their true motive and threaten to expose any personal information their victim has shared within the relationship, including sexually explicit images or videos.
So, just how many fake profiles are on dating apps and websites? An estimated 10% of dating profiles are fake. According to the Federal Trade Commission, financial losses from romance scams from 2017 to 2021 broke a record for 1.3 billion dollars, more than any other FTC fraud category, and is only getting worse.
How To Avoid Online Dating Scams?
The best way to avoid getting scammed on dating apps is by researching beforehand and being cautious while communicating with potential matches. Always read reviews before downloading an app and ensure it has plenty of positive ratings from other users; these reviews can help give you an idea of how reliable and trustworthy an app is so that you can avoid any potential scams in the future.
Once you find a match, you want to pursue further, research their background — Google their name and see if anything suspicious pops up (like multiple profiles with different names). Additionally, always keep your conversations public at first; if someone starts pressuring you into sharing personal information or sending money before meeting in person, cut off communication immediately because this is likely a scammer at work!
Summary
No one deserves to be scammed online, but it happens occasionally. The key is knowing what signs to look for to spot potential scammers and how dating scams work before getting taken advantage of; by taking the necessary precautions and doing your due diligence beforehand, you can ensure that your online dating experience remains safe and enjoyable! If you spot any signs of a scam, don't hesitate to report it to the dating platform where it started and report it to the authorities to bring these criminals to justice.
Be a responsible netizen, report cybercrime immediately!