Sexting has been a hot topic lately, and its implications on relationships are hotly debated. Is sexting merely harmless fun, or can it cause problems in romantic relationships? It is time to examine this increasingly popular behavior and evaluate the pros and cons to decide whether sexting could damage your relationship. In this blog post, we will discuss all aspects of sexting so that you can make an informed decision about how — if at all — it should factor into your relationship.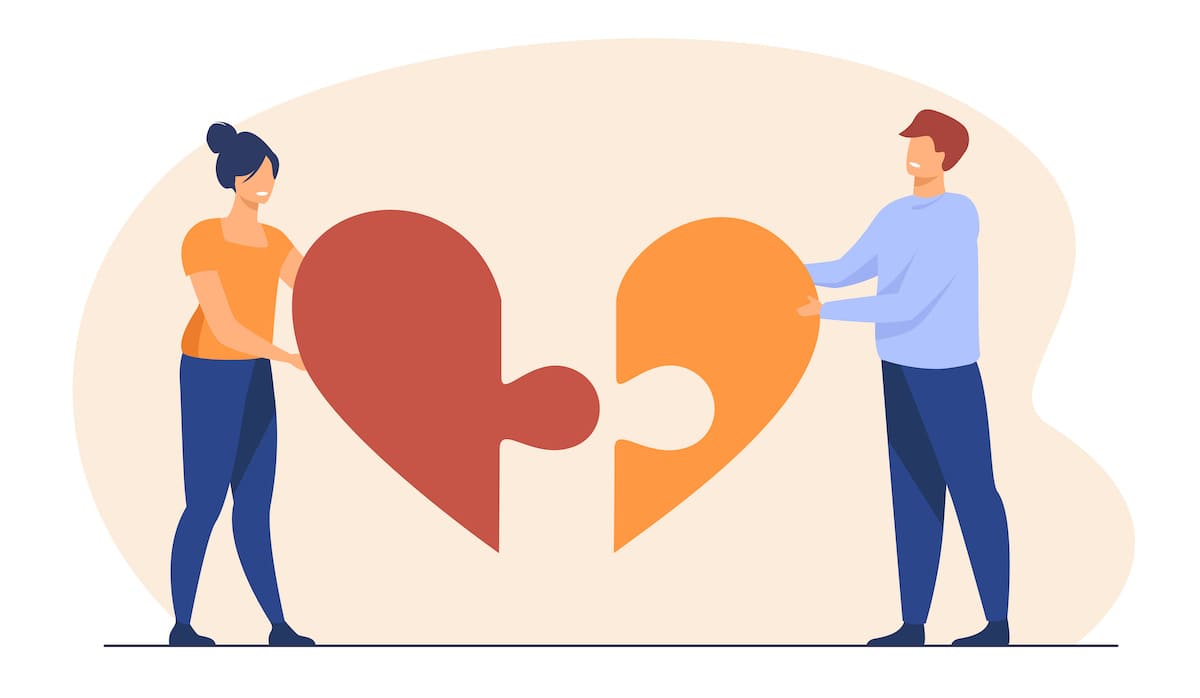 Sexting and Infidelity: Navigating the Gray Areas in Relationships
When discussing sexting and infidelity in relationships, nuance is critical. While most people agree that sexual relationships outside of a partnership or marriage are inappropriate and considered unfaithful, the conversation becomes muddled with issues related to how technology has changed how couples interact.
Electronic communication – such as sexting – presents a complex set of moral questions that can be difficult to answer, leaving couples navigating uncertain gray areas when attempting to answer ethical questions. Ultimately, partners must explore these murky topics while remaining mindful of their boundaries and having open conversations about expectations within the relationship.
Is Sexting Bad for Relationships?
There is no simple answer to whether sexting can be bad for relationships. It has the potential to be very beneficial since it can allow people to express their feelings and desires without having to do so in person. However, it also has the potential to have a damaging effect on relationships if not used properly. By sending sexts without consent or carelessly sharing personal information, couples risk damaging their trust and respect for one another.
Additionally, if either partner is uncomfortable with the content of the sexts sent, this discomfort can lead to deep-seated resentments. Thus, when sharing sexual videos, messages, or photos with a partner, it is essential to maintain boundaries and ensure the safety of both parties' mental health. Furthermore, sexting should only occur between two consenting adults in an established, committed relationship.
How to End a Sexting Relationship?
When ending a sexting relationship, it is essential to be firm yet tactful. Maintaining basic respect for the other person and abstaining from verbal or nonverbal aggression is also necessary. Closure can help create a healthy atmosphere when ending a sexting relationship, so consider offering that if it feels appropriate. It is essential to protect your well-being and take steps to prevent further harm from being done.
However, if you are being victimized driven by revenge porn, it is essential to take immediate action. Revenge porn is the non-consensual sharing of intimate images of others online. In situations where one partner disagrees with the outcome of a sexting relationship, revenge porn can occur.
When someone shares these images on social media, online forums, websites, or through text messages, it is often done to harass and humiliate the person depicted in those images. Ending a sexting relationship can be scary if you or some you know is facing immediate threats of revenge porn due to ending a sexting relationship; contact Digital Investigation right away, and do not face these criminals alone.
Summary
Sexting, when done in a consensual and probably more than anything else… in an informed way, is far from ruining all relationships. At the end of the day, when two people are on the same page about acceptable behavior, and both parties benefit from it, the decision ultimately lies in their hands.
Therefore, to answer our question – Is Sexting Bad for Relationships? – it depends on how informed its participants are of each other's boundaries and their comfort levels with sexting itself. As long as partners ensure a happy medium is found between safety and satisfaction, it can benefit both parties involved.
Order our report on online sexting today and take the first step towards keeping your loved ones safe.