Are you worried someone could use your private images and information against you? You are not alone; unfortunately, this illegal activity, blackmail pornography, is rising. Victims must know how to protect their privacy and guard themselves against this threat. Keep reading as we uncover all you need to know about blackmail pornography.
Understanding Blackmail Pornography
Educating yourself on the risks of getting involved in these types of crimes is essential. Knowing the dangers of sending these types of images and being aware of certain online behaviors can help protect you from becoming a victim of blackmail pornography. If you find yourself in such a situation, do not hesitate to reach out for legal assistance and support services.
Definition of Pornography Blackmail
Pornography blackmail refers to a form of online blackmail in which sexual information or images are used to extort money or sexual favors from the victim.
How it Works
This type of crime involves coercion on a victim to produce or share explicit images or videos that will be used against them. It is essential to recognize that it is a pattern of abuse.
Common Types of Pornography Blackmail
Revenge Porn
Revenge porn, sometimes called non-consensual pornography or image-based abuse, is sharing intimate images of someone else, usually someone you know, as a form of revenge. Victims of revenge porn can suffer emotionally and mentally from the consequences.
Romance Scams
Con artists quickly jump at the opportunity to take advantage of unsuspecting victims, using the promise of romantic attachment as a means for financial gain. Unfortunately, many fall victim to these scams because they seek real love in all the wrong places.
Sextortion
Involves criminals using threats, coercion, and other manipulative tactics to extort sexually explicit images from vulnerable people – often over the internet. Victims may also be made to perform sexual acts on camera at the perpetrator's request. Online sextortion typically utilizes extreme threats to manipulate victims into meeting the perpetrator's demands.

Additionally, if any of these crimes target you, remember that you are not alone—many agencies offer professional help and support during such difficult times.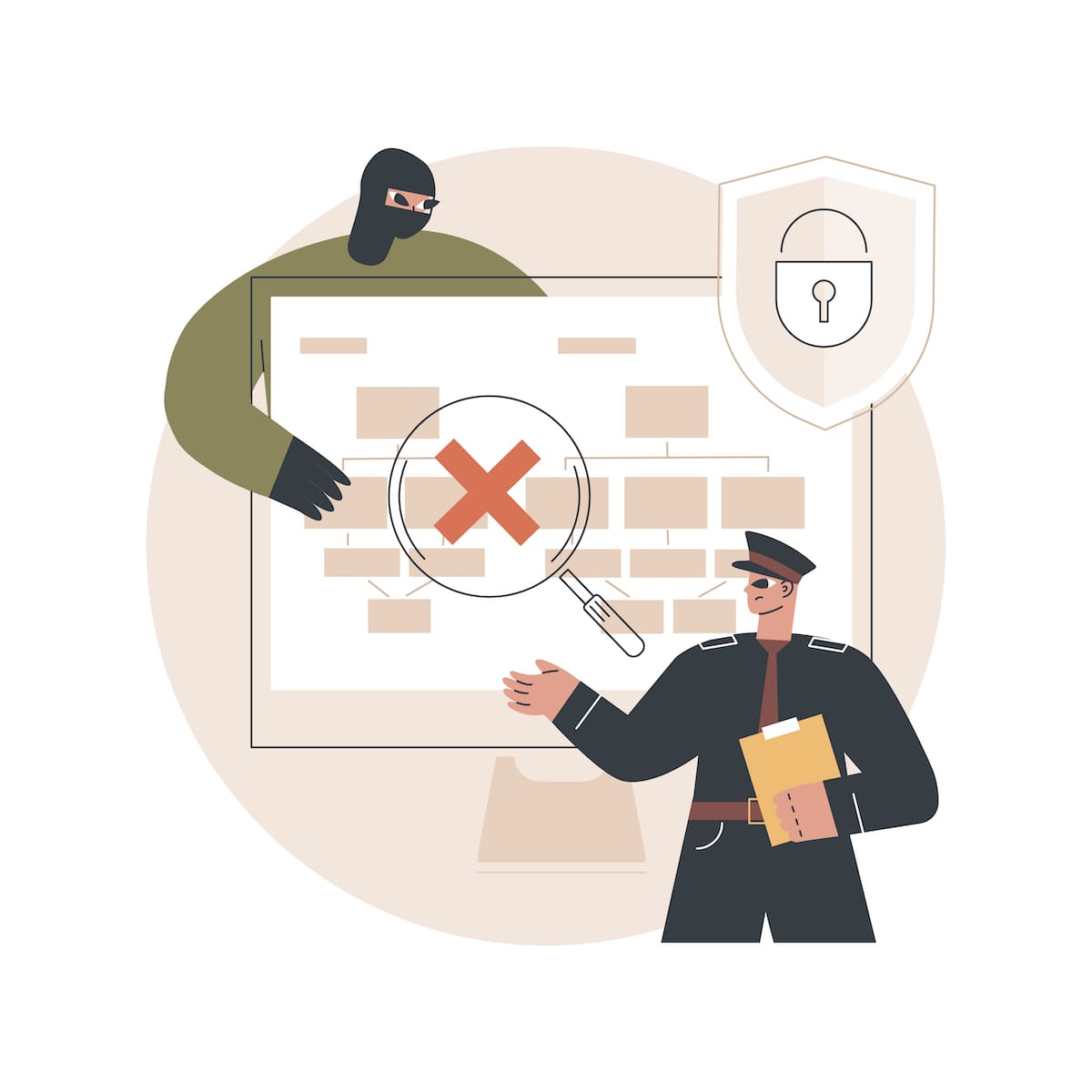 Psychological Effects on Victims
Victims of crime or other traumatic events can suffer significant psychological trauma due to their experiences. Symptoms range from changes in mood, feelings of guilt and shame, difficulty sleeping, flashbacks, difficulty concentrating, hypervigilance, and more.
It is essential to recognize that psychological effects have varying levels of severity – some victims may exhibit minor symptoms while others may be significantly impacted over the long term. Seeking support from friends, family members, or a mental health professional can effectively process complex emotional responses and promote healing for victims struggling to come to terms with their experiences.
How Blackmail Pornography Happens?
Pornography blackmail is a predatory behavior targeting and exploiting vulnerable individuals. The perpetrator obtains explicit photos and videos and threatens to expose them online unless their demands are met. Be on the lookout for these telltale sceneries listed below.
It could begin with a fraudulent post or website offering free nude photos or other content.
Or maybe you could get a friend or follow a request from a stranger with mutual friends. Once accepted, they could message you trying to gain your trust and then and then harmlessly ask to exchange explicit images.
Lastly, it could even stem from a dating website from someone you have matched with moving platforms to learn more about each other. Once moved, they instantly unmatch you, and the conversation takes a turn.
In any case, all of these scenarios have one ending, violence. Take precautions today and never send explicit images or videos to anyone you do not know or trust. Victims should also seek help from family and friends or even contact advocacy organizations dealing with these cases.
What to Do If You Become a Victim of Blackmail Pornography
If you are a victim of pornography blackmail, the first and most important thing to know is that you are not alone. Research shows that this type of abuse has become increasingly commonplace in our digital age.
Do Not Pay
Firstly, do not pay any ransom they may demand. This can immediately escalate the situation causing the perpetrator to become more aggressive. If possible, try and buy yourself some time.
Report to Authorities
Start by contacting the police or any relevant support services in your area specializing in digital abuse and find out what legal options are available. You can also report the crime online at https://www.ic3.gov/Home/ComplaintChoice. Protect your privacy and seek justice today. Contact Blackmail Helpline for confidential and expert support.
Seek Support
Some organizations offer counseling services, where they help victims process their feelings and address the situation in the most suitable way possible. You can contact National Domestic Violence Hotline at https://www.thehotline.org/ to chat with someone 24/7.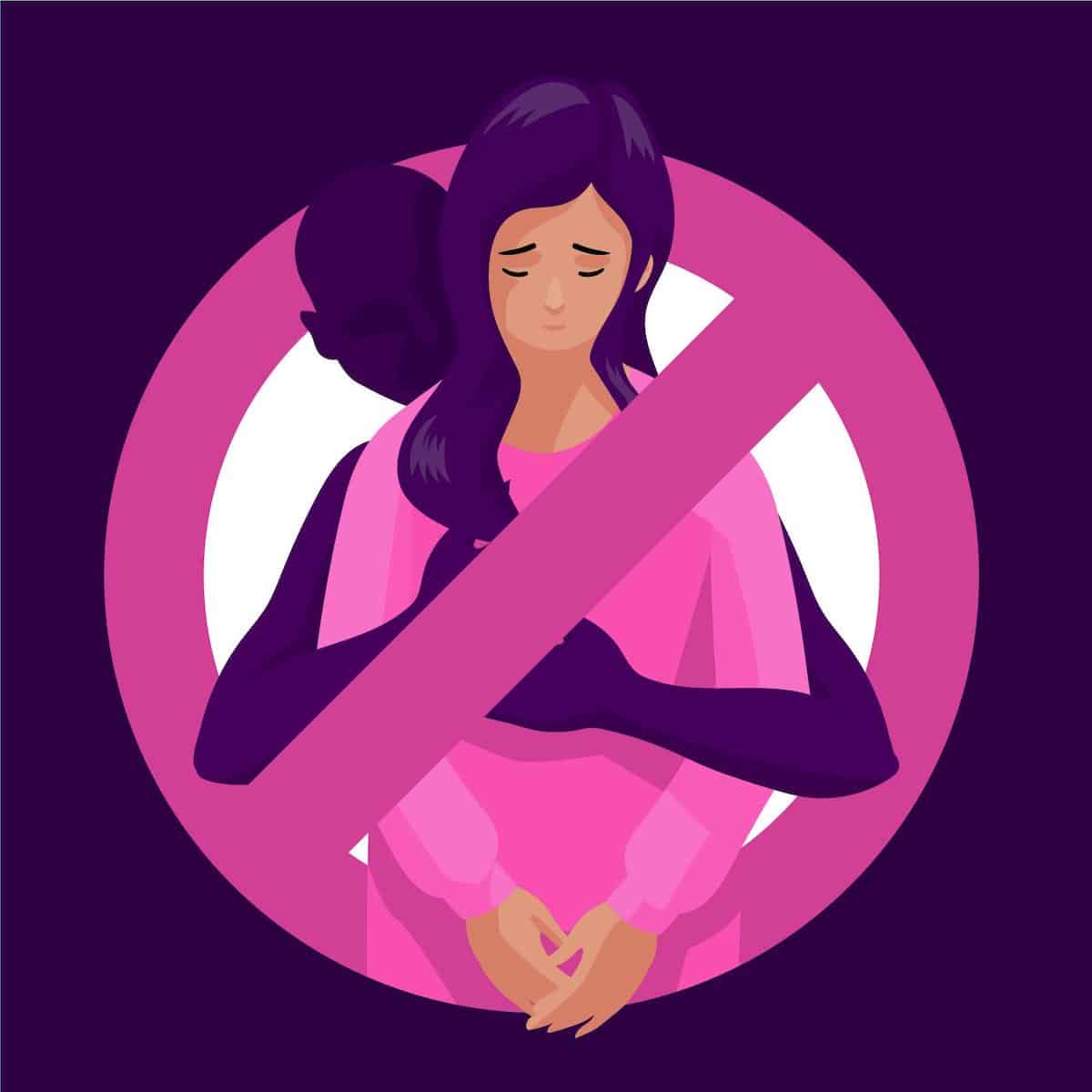 How to Protect Yourself from Blackmail Pornography?
Protecting yourself from blackmail pornography is critical for maintaining your online safety and privacy. Unfortunately, this form of cybercrime is becoming increasingly common.
Use Strong Passwords
Never use the same password for multiple sites, and do not rely on apparent combinations of numbers or words that could be easily guessed. Try using 2-factor authentication on as many accounts as possible to ensure maximum security.
Be Mindful of What You Share Online
The internet can be tricky if you pay attention to what you share. The information posted on social media, forums, and websites can linger long after sharing it and cause significant consequences without us even realizing it. It's important to remember that anything we post online is available to almost anyone with an internet connection.
Use Antivirus and Anti-Malware Software
When protecting your devices, do not take chances. Ensuring your devices are protected from viruses and malware is essential in keeping them secure. To do this, ensure you install antivirus and anti-malware software on your computers and mobile devices.
Educate Yourself
Both individuals and society need to learn more about blackmail pornography, like putting them in compromising situations or encouraging unhealthy habits. Educating yourself on blackmail pornography can go a long way toward protecting your safety – online and in your daily life.
The Fight Against Blackmail Pornography
The fight against blackmail pornography is a serious issue that we must all be aware of; the number of cases in which an individual's intimate images have been used as a form of extortion and manipulation is increasing.
Legal Actions Against Perpetrators
Perpetrators should also be held accountable for their actions, and the necessary steps should be taken to ensure they face justice. Blackmail Pornography is against the law. The crime often falls under extortion, and hefty fines and jail time can be met if convicted.
Support for Victims
If you have been a victim of blackmail pornography, you are not alone. Support is available, and resources exist to help you deal with the aftermath of such an experience. Talking about your feelings or experiences with someone you trust is important. Reach out for support from family and friends or contact trained professionals who can provide guidance and resources.
Awareness and Prevention Efforts
Amidst the increasing prevalence of blackmail pornography, it is vital to stay aware and safe. Through advocacy groups and legislative policies, individuals can find solace in knowing there are people out there fighting against these kinds of despicable acts. It is time to regain agency and power from those seeking to exploit vulnerable individuals.
Summary
Overall, "blackmail pornography" is an issue that needs more attention and is taken seriously. We must recognize the immense power sexual predators have over victims by leveraging explicit videos and pictures as leverage and working together to protect ourselves from such threats.
If you or someone you know needs to know more about what to do if someone is blackmailing you with nude photos online, contact Digital Investigation. Our team can help provide protection, and secure evidence should a case be brought against your assailant(s). Safely protecting yourself in a digital world takes knowledge and effort – but if you take steps to safeguard yourself now, you can rest easy knowing that you took suitable proactive measures to prevent such violations in the future.