Sextortion is more prevalent in today's society than ever. People of all ages are targeted online through popular social media platforms, dating apps, email, and more. This type of cybercrime involves cybercriminals coercing victims into sharing explicit images or videos of themselves to then blackmail them out of thousands of dollars. With the mass popularity of social media and its necessity of it, individuals must become aware of this malicious scam to avoid its harmful consequences. Keep reading to learn sextortion prevention tips to keep yourself safer online.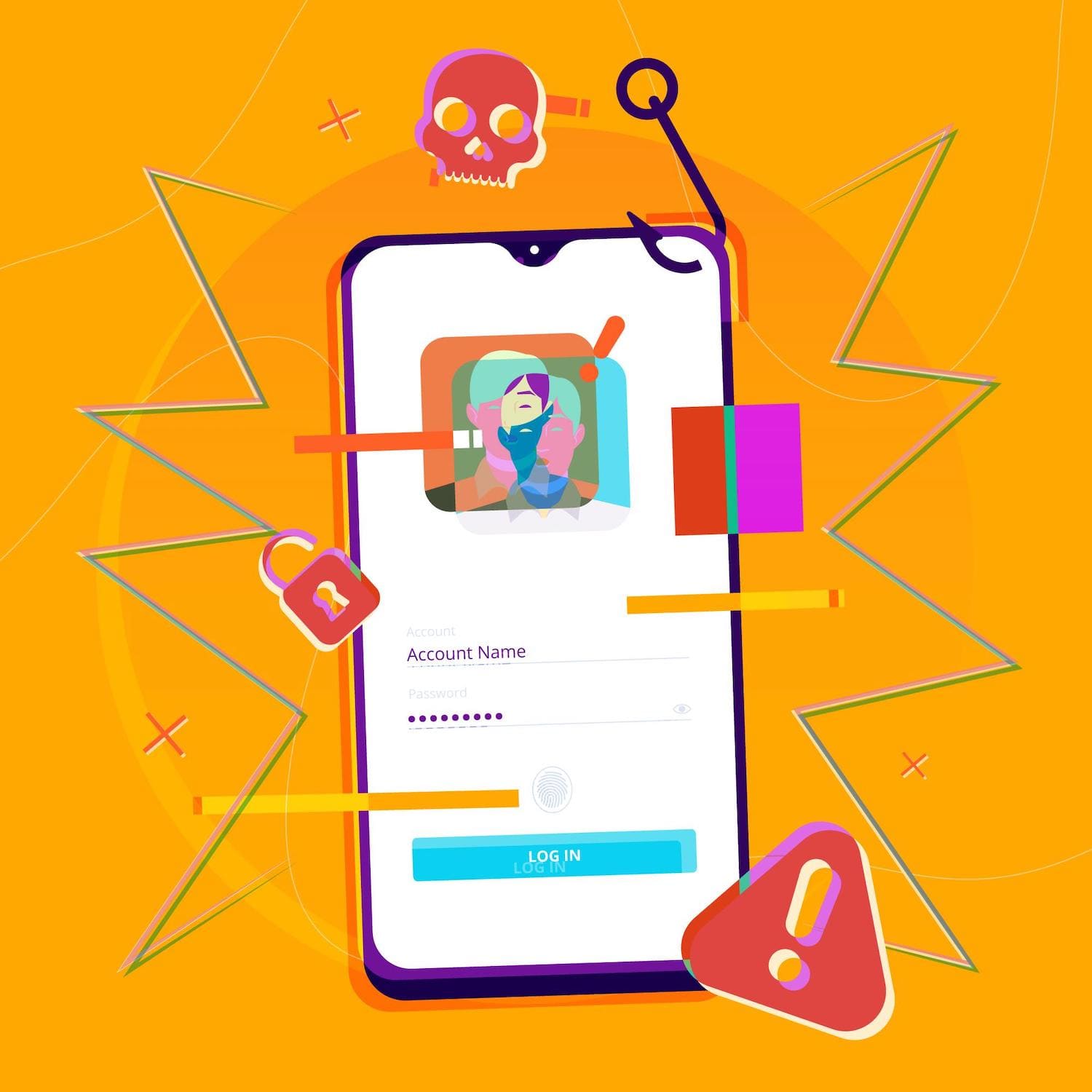 Common Ways Sextortion Happens
Cybercriminals carry out their schemes in many different ways, but here are the four most common tactics they use so you can be on the lookout.
Online Dating Scams
In this scenario, cybercriminals create catfish online dating profiles, use their victims' vulnerabilities and hope of obtaining love, and manipulate them into sending explicit content to use against them. These cybercriminals use popular platforms such as:
And succeed by using these apps because of the "hook-up" culture that comes with said platforms. It is not uncommon for people to use these platforms to have causal relations instead of genuine relationships. That being said, it makes it easier for sextortionists to ask for explicit content without it being wildly inappropriate.
Social Media Scams
Like their online dating scams, sextortionists use popular social media platforms like:
And create fake accounts that seem like they belong to real individuals. These criminals aim to make their fake personas as attractive as possible, to give them a better chance to lure in potential victims and catch their eye.
Malware Attacks
Malware is software designed to disrupt, infect, and steal people's private information on their devices. This software is spread in many ways. Here are examples of five types of malware attacks.
Email attachments containing malicious code can be opened and therefore executed by unsuspecting users. If those emails are forwarded, the malware can spread even deeper into an organization, further compromising a network.
File servers, such as those based on common Internet file systems (SMB/CIFS) and network file systems (NFS), can enable malware to spread quickly as users access and download infected files.
File-sharing software can allow malware to replicate itself onto removable media and then onto computer systems and networks.
Peer-to-peer (P2P) file sharing can introduce malware by sharing files as seemingly harmless as music or pictures.
Remotely exploitable vulnerabilities can enable a hacker to access systems regardless of geographic location with little or no need for involvement by a computer user.
Webcam Blackmail
One of the many ways sextortionists obtain explicit content from their victims is by bringing up the idea of webcam calls. Wherever the sextortion occurred, they often asked victims to move the conversation to platforms like Skype or Facetime on their cell phones.
This is another way they can obtain their victims' content. They promise to share equally, but these scammers will cover the camera once the victim calls and pretend their webcam is defective.
They also will follow through with the webcam call; however, the video on their end isn't theirs, and instead, a video from an adult website. While the video exchange is happening, these criminals secretly screen-record the video call.
4 Signs of Sextortion
Most victims don't realize the amount of danger they are in once they have become a victim of this type of crime. Here are four signs that you are dealing with a sextortionist and what you can expect.
Threats to release personal information
This might be the most apparent sign of sextortion. Still, after you have sent your content and start receiving many threats, including exposure of your sexual content, you are dealing with a sextortionist. These criminals will use every scare tactic to try and scare you into giving their demands.
Request for money
Sextortionists commit this crime for one reason: to obtain as much money as possible. After threatening you with exposure, these criminals will demand large amounts of money from you to keep them quiet. On top of requesting money there and then, some sextortionists will even force a payment plan on their victims that consists of them making monthly payments with no deadline.
Pressure to perform sexual acts
When speaking with a sextortionist, they will try to put an immense amount of pressure on their victims to share sexual content. They will do their best to get their victims comfortable enough to send a photo or video by promising to keep them private, giving compliments, sharing images or videos of themselves, and more consistent pressure.
Coercive language
Once these criminals get the content they need to online blackmail their victims, is when they show their true colors. Sextortionists will use coercive and abusive language to instill fear in their victims as possible.
They will create false narratives and make their victims believe that they have no support and that their families will be ashamed of them, and the only way they can overcome this is if they do what their blackmailer says. These are, of course, all lies and coercive language to maintain control over their victims.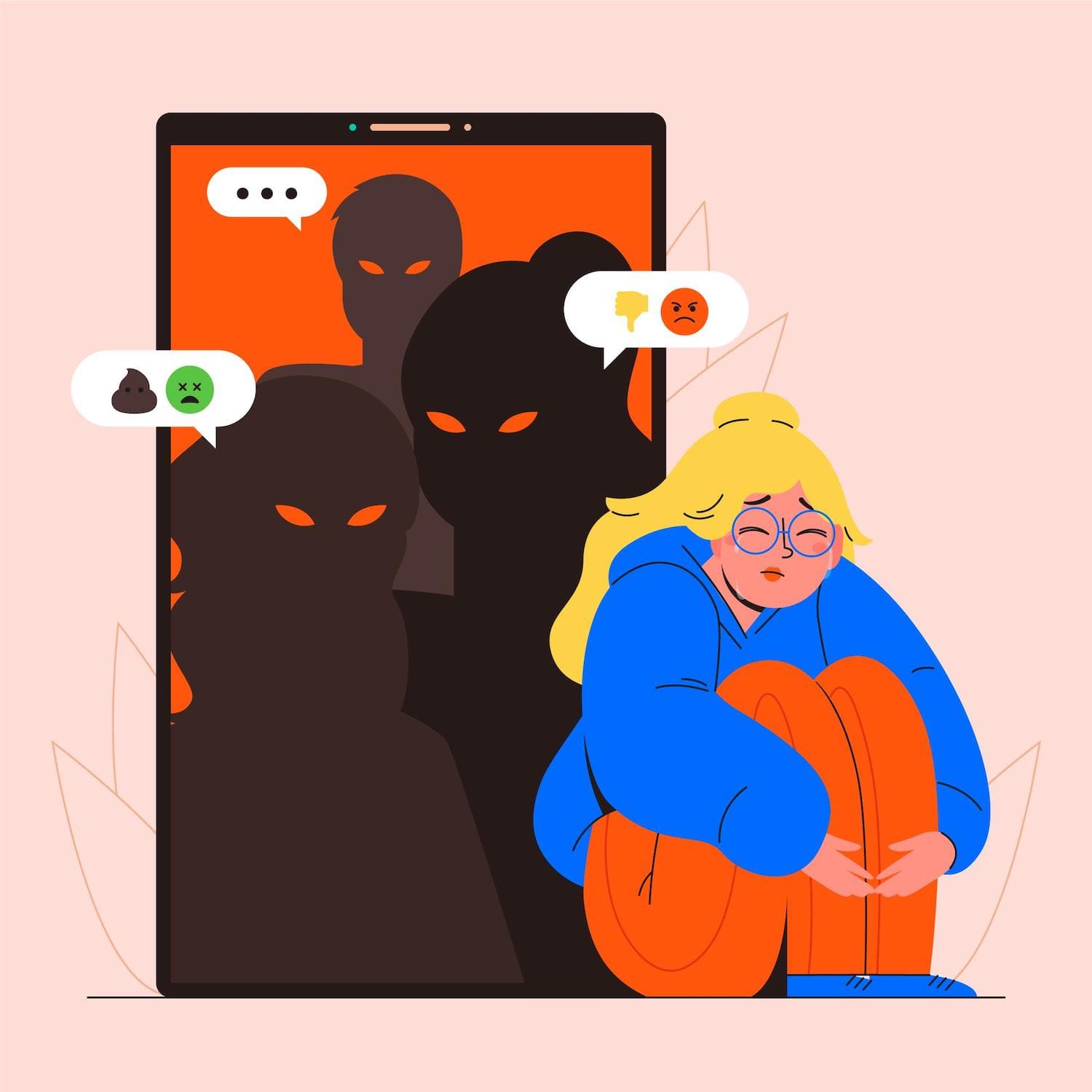 How to Prevent Sextortion? 5 Simple Steps
Sextortion prevention is attainable. The best way to keep yourself safe from this terrible crime is to learn the signs of sextortion and beware of how you navigate the internet. Here are some tips on how to prevent sextortion.
1. Use Strong Passwords
Using strong passwords will help you defend your accounts from these criminals. Try to avoid easy passwords that can be obvious coming from you, like your name or number. This makes it easy for criminals to hack your account and gain access to your personal information.
2. Be Mindful of What You Share Online
It is never a good idea to share intimate images or videos of yourself with a stranger on the internet. You must remind yourself that you do not know this person and their real intentions. It is so easy for someone to fake their identity online. The internet can be a dangerous place, be cautious at all times!
3. Use Antivirus and Anti-Malware Software
To effectively prevent sextortion, it is recommended to use antivirus and anti-malware software as a defense mechanism against cybercriminals who may attempt to hack into your device and access private information.
4. Be Careful with Webcam Usage
It's beneficial for people to know that it is pretty simple to screen-record what happens when using a webcam. Many programs allow people to record without any knowledge. This is why you should never share or reveal anything you wouldn't want others to see.
5. Report Suspicious Activity
If you are ever uncomfortable with someone online, do not hesitate to report their account and block them. If you feel like their activity is suspicious, avoid carrying on the conversation. Blocking and reporting can help you and others from any potential danger.
Summary
Sextortion is a significant issue that we must continue to be aware of, especially in our digital world. While it's unfortunately on the rise, victims should know that they do not have to suffer in silence. Sextortion prevention is vital to protecting yourself and others. Take the time to educate yourself on the signs, tactics, and risks associated with sextortion and encourage victims who may be suffering in silence to reach out for help. In the unfortunate event that you fall prey to sextortion, it is imperative to promptly report online sextortion to the appropriate authorities.
The more we become aware, the better chance we can fight and ensure no one falls victim!