Sextortion is a real and growing problem, and one that users of TikTok—and other social media platforms – need to be aware of. Criminals can use explicit images or videos taken without the victim's consent to extort money, sexual favors, or even just to embarrass the victim. But there are steps you can take to protect yourself from sextortion, and we'll tell you what they are.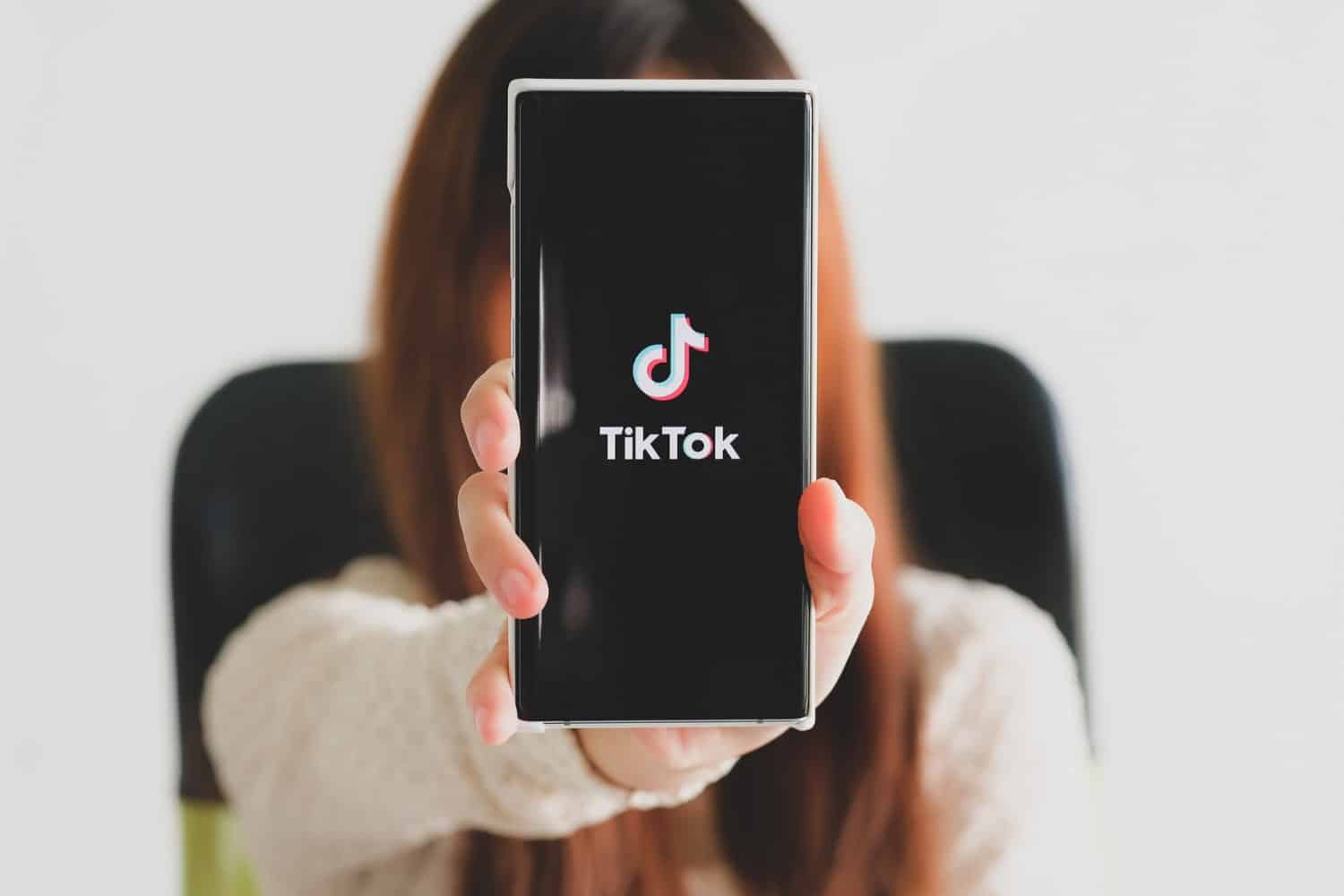 How Does Sextortion on TikTok Happen?
TikTok as a platform has skyrocketed to success due to the trendy dances, funny videos, and wild adventures told by its users. The platform has over 1 billion users worldwide and has captivated the attention of people of all ages and backgrounds. Due to the wild success of the platform, it has also caught the attention of a more malicious group of people – sextortionists.
These cybercriminals come onto social media platforms and create fake profiles also known as "catfish" profiles and reach out to users to start a flirtatious conversation that leads to them manipulating their potential victims to send explicit content in which they save and threaten to expose online if they are not compensated. This is called TikTok sextortion.
Sextortionists are aware of the limited chatting features the app provides its users and the potential banning of their account if they were to get caught in their crime due to TikTok's vigilant community guidelines. What they do instead is find a target and get them to switch to other social media platforms like Instagram or Facebook to talk more and eventually exchange explicit content. Moving communication to these specific platforms is also beneficial for these criminals because the platforms are known for not taking down accounts as promptly as they should.
Sextortionists also ask you to switch platforms so that they have other outlets to expose your content on. It is crucial to remain cautious and vigilant when communicating with strangers online, especially when dealing with sextortion on Instagram, or Facebook sextortion, or any other social media platform.
How to Protect Yourself from TikTok Sextortion
To protect yourself from becoming a target of TikTok sextortion, there are some things you should know and take into account.
Keep your account private with strong privacy settings
Be aware of random strangers that message you out of the blue who are aggressively flirtatious or sexual
Keep conversations on one platform, do not share your other social media handles
If you ever feel unsafe or unsure about someone online, end the conversation, block them right away, and report their account
Most importantly, do not for any reason send explicit content to anyone especially a stranger online
What to Do If You're a Victim of Sextortion on TikTok
Sextortion on TikTok can be tough for anyone to deal with, if you are a victim, it's important to reach out for help and avoid handling this on your own. Here are some tips you should take once you are faced with a sextortionist.
Firstly, it's going to be almost impossible to ignore your harasser since they have your information and have various ways to contact you and your loved ones. That being said, do not ignore them, and do not pay them a dime. Play along with their scheme and pretend as though you are going to pay them but they have to wait until you have access to the amount they are asking for. This gives you time to get help from professionals so they can take over for you.
Secondly, you should document your entire interaction with the suspect and immediately contact your local authorities and the FBI to report the harassment. It's also important to reach out to a blackmail specialist that can take over for you promptly while you wait for results from authorities.
Lastly, keep calm and find as much support as you can. This is understandably a very hard time and having a strong support system will make this process less lonely and isolating.
Cyber sextortion is thriving on almost every social media platform online and people are becoming victims every day. We hope that you utilize these tips if you are ever put in this terrible predicament and remember to never be afraid to reach out for help the minute it happens. If you need assistance today, call our sextortion hotline or chat with us online, we are available 24/7 and want to help you put this burden to rest.