This blog post will give an overview of what happens in cases of sextortion, offer insights into why someone would behave in such a manner, and outline tips on if you should ignore sextortion.
If you have been targeted by a sextortionist, it can be a frightening experience. It may feel like there is no way out and that the only possible solution is to pay up – but this does not always have to be the case. Although the situation may seem dire, there are certain steps you can take to help protect yourself from any further online harassment or abuse.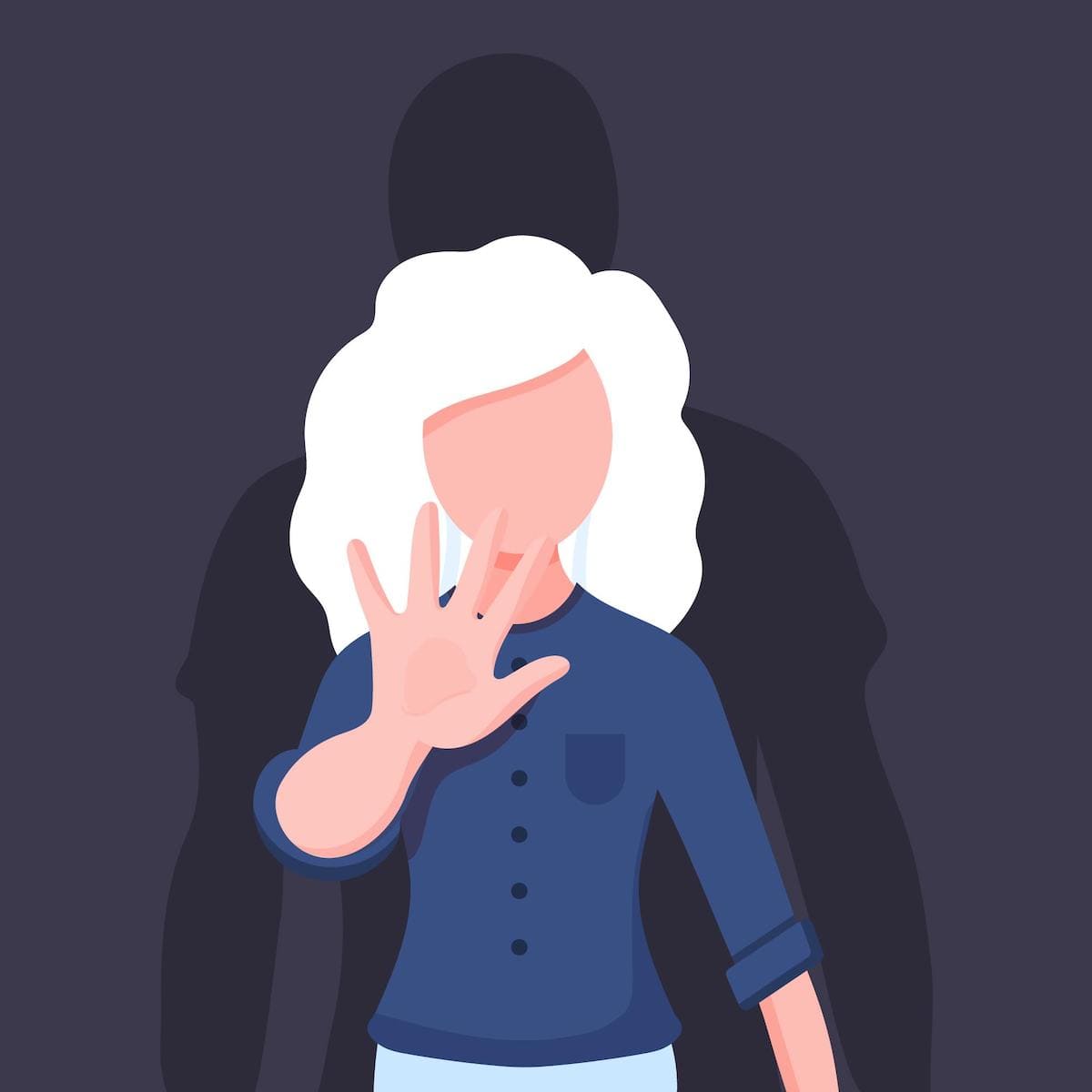 What is Sextortion?
In a nutshell, it involves a perpetrator threatening to release private, explicit images of someone they have previously collected or accessed without consent. The threat is typically backed up with demands for either money or other personal information to prevent the public distribution of the compromising media. Fortunately, there are signs you can look out for that you might be talking to a sextortionist.
Signs:
The conversation could move quickly and turn sexual. They might pressure you into sending inappropriate photos or money, this is highly indicative of an online scam.
Take a deeper dive into their account, it might not have a lot of posts, friends, and followers. Because these criminals do this on such a massive scale, they tend to make multiple accounts with minimal information.
Profile Pictures might not all match up or they might have a limited amount, due to the fact that most of the pictures they use are fake or stolen. We recommend doing a reverse image search of their photo to make sure the account is real.
Be on the lookout for frequent spelling mistakes a lot of the time extortionists and scammers are located in other countries and their language might not be native to yours.
If you experience any of these scenarios, it's important to don't give out any further information and instead report them immediately. By recognizing these warning signs and being mindful of your online conversations, you can avoid getting into a situation where you are at risk of sextortion.
Should I Ignore Sextortion?
Online sextortion is a serious form of cybercrime that should never be ignored. Involving coercion which is an act that uses psychological or physical pressure to compel someone to do something that they otherwise wouldn't. This can manifest in terms of manipulation, intimidation, undue influence, cyber blackmail, or even threats of violence.
Not only is sextortion an invasion of your privacy and personal boundaries, but it can also have long-term psychological effects. If you or someone you know has ever been the victim of sextortion, reach out to authorities immediately. Ignoring sextortion is not the answer; by reporting these incidents and getting appropriate help, victims can take action so they get the assistance they need to recover from these situations.
Protecting Yourself Against Sextortion: Steps You Can Take
Protecting yourself from the alarming new threat of sextortion can seem like a daunting task, but taking a few steps can prevent you from becoming a victim. Digital Investigation recommends you review your online privacy settings regularly and be mindful of whom you share personal information with.
Be sure to make use of two-factor authentication for accounts, as well as password managers for extra security. It is also important to never send intimate images or videos since these can easily be manipulated and used against you in nefarious ways. Keeping these tips in mind will help protect you against this growing form of cybercrime. Protect yourself from sextortion today by reporting it to Digital Investigation.
Summary
To wrap up, sextortion is a crime involving the use of manipulation, threats, or shaming to force or manipulate individuals. Sextortion can have harmful psychological and reputational effects if you are targeted by it. By understanding the risks associated with sextortion and taking these safety steps, you can ensure as much as possible that you will not be victimized.
If you ever do become a target for sextortion, it is crucial that you reach out and get help right away; don't think that ignoring it will make the problem go away! Should I Ignore Sextortion? Absolutely not – instead take steps now to protect yourself against becoming a sextortion victim in the future.