Are you looking for a serious relationship online but are uneasy about the potential dangers? You aren't alone. Online dating scams have become increasingly common in Thailand and around the world. With stories from real victims highlighting how far scammers will go to deceive innocent people, everyone must know what to look out for to protect themselves from these scamming tactics. In this blog post, we'll explore everything you need to know about Thailand dating scams and provide tips on staying safe when using online dating sites.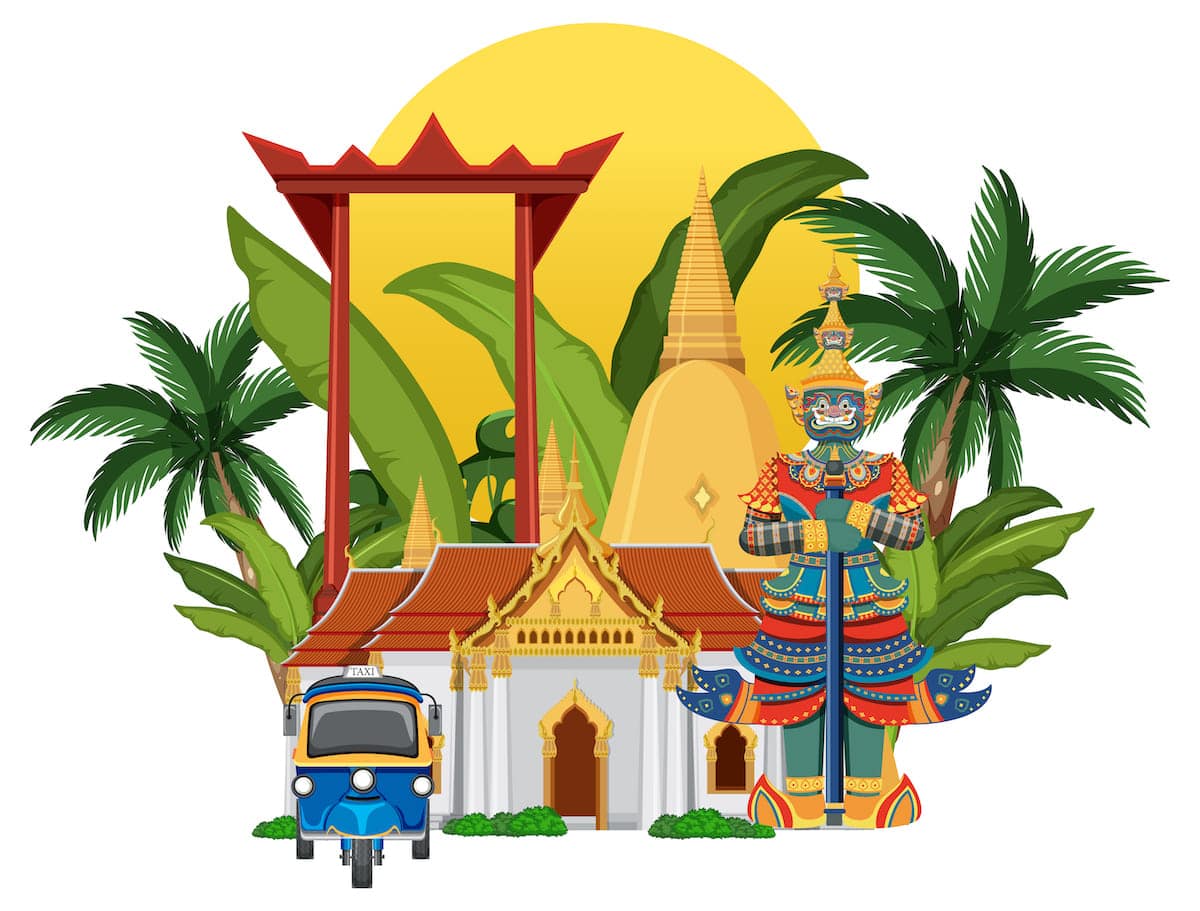 Common Types of Online Dating Scams in Thailand
Thailand is one of the many countries that has been associated with many cybercrimes. Below are four common online dating scams from Thailand that you should know.
Catfishing scams
These scams involve cybercriminals disguising their identity through online dating websites. They typically depict young and attractive Thai women seeking love to lure victims in. They then manipulate and coerce their victims into giving them large sums of money, claiming they need financial assistance for trips, food, etc.
Money scams
Tons of money scams occur in Thailand, from pickpocketing to beggars, selling fake clothes and bags, etc., and even more online. Many online scams involve cybercriminals from Thailand using fake and enticing images to get their victims to invest in money schemes such as crypto and other investments. If it sounds too good to be true, it most likely is. Don't let an attractive face fool you.
Tourist scams
Involves cybercriminals disguising themselves as tourist guides for Thailand. They will create fake websites that claim to give visitors the best tour of the country by booking adventures, dinner reservations, and lavish spa days. When victims are enticed and try to book the tour guide, their financial information gets stolen.
Marriage scams
Similar to dating websites, there are also marriage websites where women from Thailand create profiles seeking a husband. Victims believe they are speaking to and connecting with their bride; however, it's just a scammer with no real intentions of meeting their victim and is just in it for the money.
Warning Signs of Thailand Dating Scams
Dating scams are difficult to catch because most victims are blinded by the thought of finding love and ignore the many red flags. Here are some common warning signs you are dealing with a Thailand scammer.
Requests for money or financial support
When in a relationship, it's common for you to want to be generous with your partner and help them when you can. However, you should be concerned if they frequently ask you for money and never pay you back.
Poor grammar and spelling in messages
There are many times when Thailand scammers will disguise themselves as Americans on dating apps and social media. That being said, if you are communicating with someone claiming they have been born and raised in the U.S., it would be very alarming for them to have poor grammar and communicate with broken English.
Refusal to meet in person
A big red flag you might be dealing with a scammer is when they make every excuse in the book as to why they cannot meet up with you in person. It's understandable for a plan to get canceled at least once, but if it happens every time you bring up the idea, it's a major red flag.
Requests for personal information
Scammers will do their best to gain the trust of their victims. In doing so, they will try to persuade you to share your personal and financial information, such as passwords, emails, bank accounts, etc. You should never share such information with anyone, especially someone you haven't officially met.
How to Protect Yourself from Thai Dating Scams
Although it's challenging to decipher whether a person is who they say they are online, there are many ways to protect yourself from falling victim to Thai dating scams. Follow these tips to keep yourself safe from any potential scammers.
Verify identities and conduct background checks
To ensure you are speaking to the person in the photos, do a little background check on them by deeply diving into their profiles. That way, you can find out if the information they have given you is honest.
Be cautious with personal information
When meeting new people online, it is always best to be cautious of what information you share with them. Only give out a little information that can be used against you.
Stay alert
Never let your guard down when interacting with new people online. Many cybercriminals online will do their best to make you vulnerable and get you to do things out of character.
Report suspicious activity
Feel free to end the conversation quickly if you speak with anyone who makes you uncomfortable online. You have every right to block and report any suspicious behavior that makes you uncomfortable. This will keep you safe and others who might also encounter this suspicious account.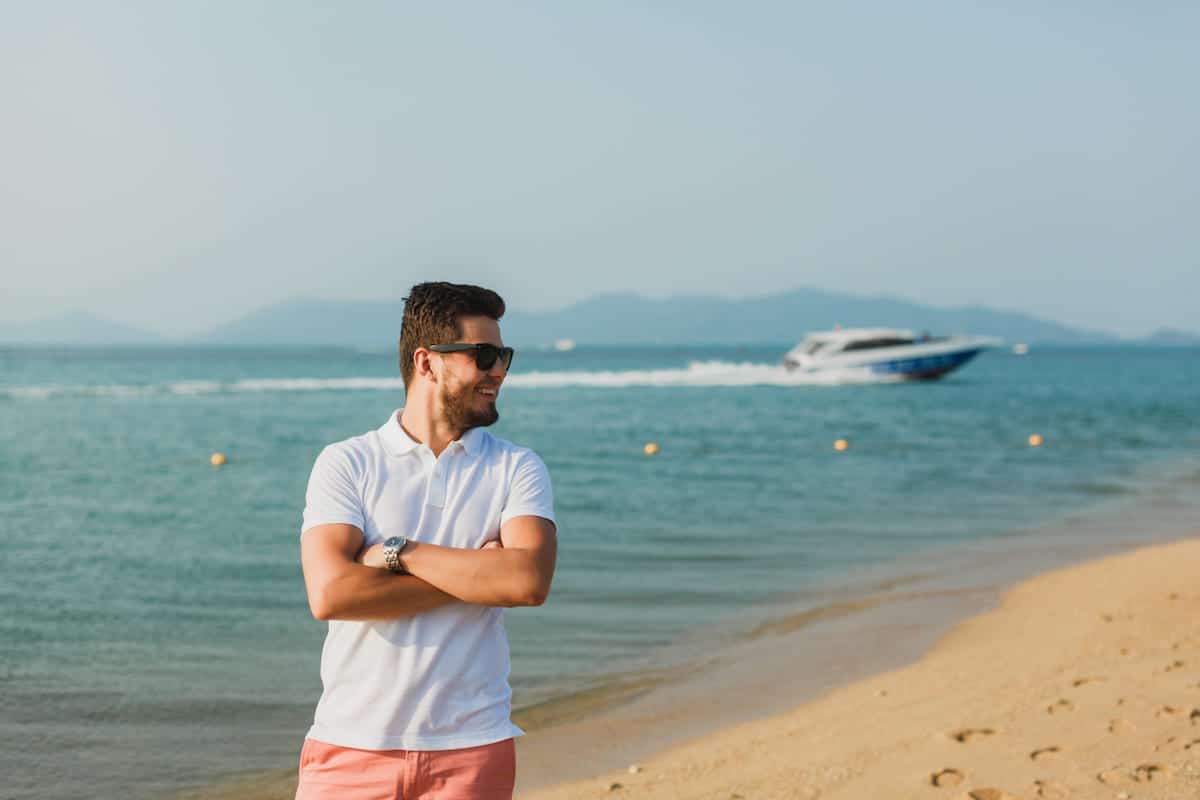 What to Do If You Become a Victim of Thai Dating Scams
Many victims get put in a state of fear and shock and don't know what steps to take when dealing with an online scam. Here are some tips you can use if you are ever in this terrible situation.
Notify authorities and file a report
Online dating scams are a significant issue many face online and are illegal. They can also lead to more dangerous territory and involve cyber blackmail and online sextortion. To protect yourself, you must report to the authorities for help.
Document all evidence of the scam
To help authorities with their investigations, documenting as much of the scam as possible is incredibly beneficial. It would be best to take screenshots of names, dates, emails, and other telling information to help identify who is behind the scam.
Inform your bank or credit card company
Financial scams are always tough to deal with but are not always a loss. You can contact your bank or credit card company and explain that you are the victim of fraud. In certain situations, you can get your money back.
Summary
We know how exciting it is to find love online, but we also want you to look out for yourself and ensure that the person on the other side is whom they say they are. Scammers can be intelligent and challenging to identify, so if you notice any of these signs, distance yourself from the situation immediately.
Although we all need to take extra precautions when using online dating apps, if you find yourself a victim of one of these scams, get help. Reach out and get the support you need and remember to report Thailand dating scams!
FAQ
1. Where to Report Thailand Internet Scams?
You can report international scams to econsumer.gov and also here at Digital Investigation. We are experts in handling online dating scams from Thailand and many other countries.
2. How to Spot a Dating Scammer in Thailand?
If you deal with any of the following, you are likely dealing with a Thailand scammer:
Requests for money or financial support;
Poor grammar and spelling in messages;
Refusal to meet in person;
Requests for personal information.