Unfortunately, cyber harassment is a reality for many people. Social media platforms like Facebook can be particularly ripe for this type of behavior since users can remain anonymous. If you are being harassed on Facebook, there are steps you can take to report the person and stop the abuse. Here is how to report someone of online harassment on Facebook.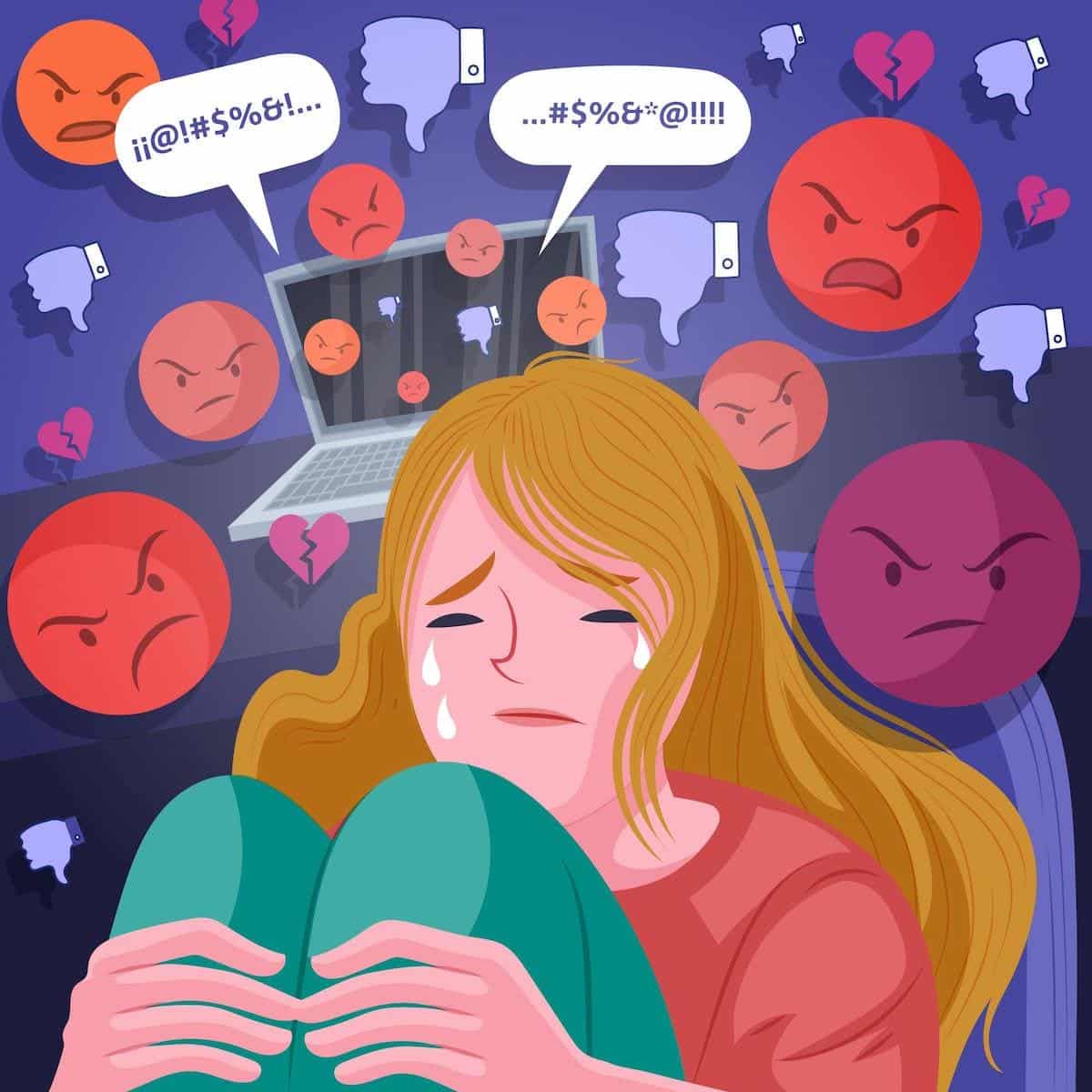 What is Considered Harassment?
First, it's important to know what qualifies as harassment on Facebook. According to Facebook's Community Standards, harassment is defined as "repeatedly sending messages, comments, or posts that are unwanted and have the effect of intimidating, threatening, or harassing another person." This can include things like sending threats, making offensive comments or repeatedly tagging someone in posts without their consent.
Facebook has also seen an increase in reports regarding sextortion, a cybercrime that consists of users being manipulated and coerced into sending explicit content through social media. The person's images or videos will then be shared with other people including family members and friends if they don't pay a ransom fee to escape exposure.
If you're being harassed on Facebook, the first thing you should do is try to block the person who is harassing you. This will prevent them from being able to see your profile or contact you in any way. If the person who is harassing you is already blocked, you can report them and Facebook will hopefully take action and delete their account or ban them from using the platform.
What Does Facebook Do When You Report Someone?
When you report someone on Facebook, your report goes to a team of people who review it and decide whether or not the person violates the platforms Community Standards. Keep in mind that it may take a little while for someone to look at your report, due to the large number of daily reports Facebook receives.
If the person you reported doesn't violate Community Standards, their account will stay up and you won't receive any further notifications about what happened with your report. However, if the person does violate Facebook's standards, they will take action against the harasser's account (like removing the content you reported or disabling their account) and possibly let you know what was done about the situation. They also send a message to the person who violated Facebook's standards letting them know that what they did goes against the policies of the platform.
How To Report Someone of Online Harassment on Facebook
If you are being harassed on Facebook, there are a few steps you can take to report the person and stop the abuse. Keep in mind that Facebook's policies prohibit hate speech, bullying, and threats of violence, so if the person you're reporting is engaging in any of these behaviors, they will likely be in violation of Facebook's Terms of Service.
To report someone on Facebook for harassment:
Go to the profile of the person who is harassing you.
Click on the three dots in the top right-hand corner of their profile.
Select "Report."
Choose "It's harassing me" from the menu that appears.
Click "Continue."
Follow the prompts to finish filing your report.
No one deserves to be harassed, especially not on a platform like Facebook where so many of us go to relax and connect with friends and family. If you find yourself in this situation, know that you have options and resources available to you. Use the steps outlined above to report the harassment to Facebook, and hopefully, get some relief from the situation.