Unfortunately, harassment has become a common occurrence online. With the anonymity of the internet, some people feel that they can say or do anything without any consequences. However, there are steps that you can take to prevent online harassment. In this blog, we will offer some tips on how to prevent online harassment and how you can protect yourself from internet trolls.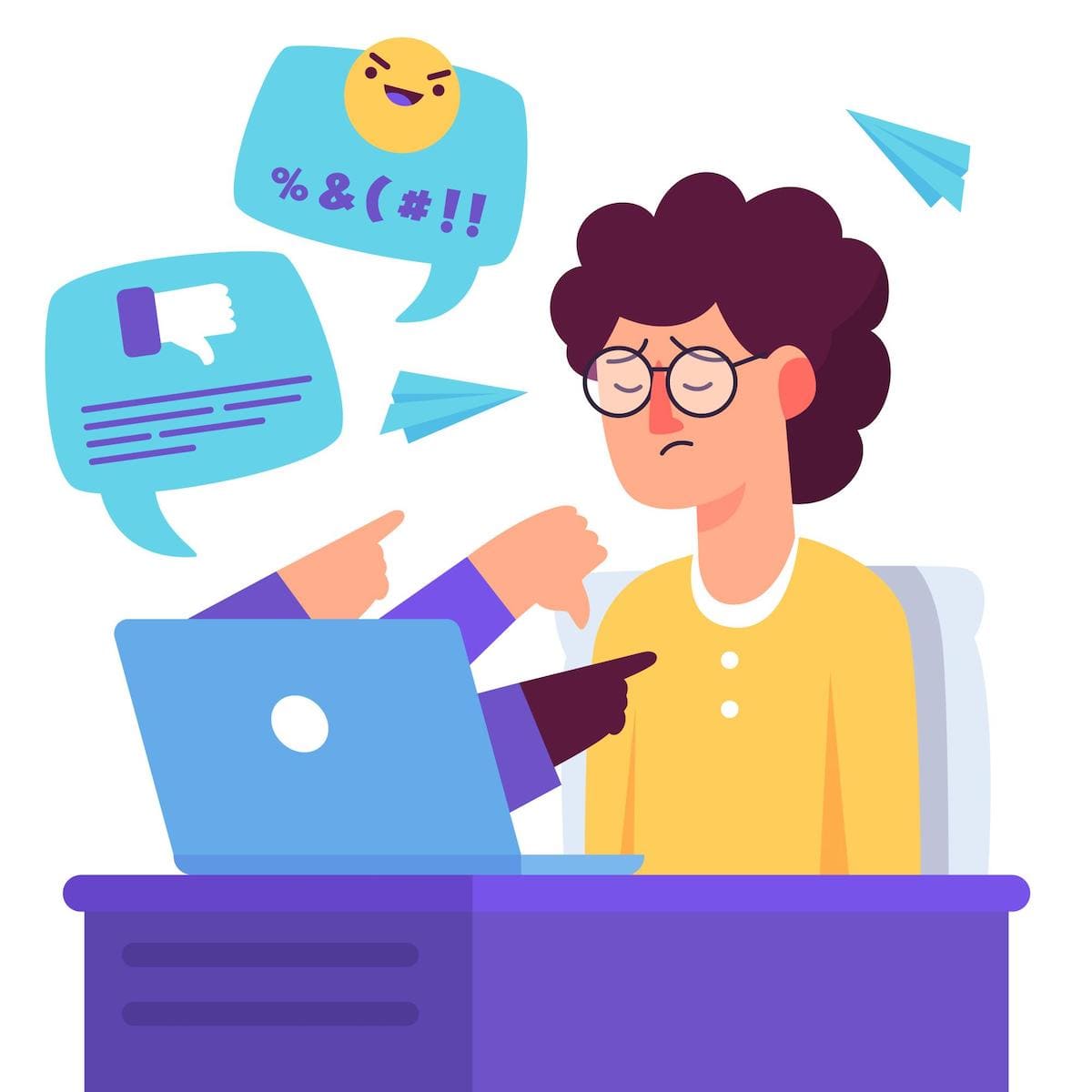 What is the best way to deal with internet bullying?
Being bullied is hard to deal with, whether it's in person or online. If you're being cyberbullied, it can be tough to know what to do or where to turn.
Often, victims of online bullying or harassment try to hide the abuse due to shame, fear, or even embarrassment. When dealing with cyberbullying, it is essential to have a support system in place. It can be helpful to talk to someone about what you're going through so that you don't feel like you're facing it alone. Talk to a parent, teacher, counselor, or friend who can offer support and help you come up with a plan for dealing with the situation.
Is it possible to sue people for online harassment?
In order for something to be considered harassment, it generally has to rise to the level of a civil matter. This means that the behavior in question must be severe enough to cause emotional distress or some other type of harm. Additionally, the person engaging in the harassing behavior must know (or should reasonably know) that their actions are causing distress. Courts have generally held that name-calling, profanity, and insults — even when delivered repeatedly and over a long period of time — are not enough to meet this standard. However, if the behavior rises to the level of threats, sexual harassment, or stalking, it may be considered online harassment.
How To Prevent Online Harassment?
When people online radiate negativity and wish to cast hate on others, it's hard to know how to prevent online harassment. However, there are things you can do to lessen the blow if you are ever faced with online harassment.
1) Keep Your Personal Information Private
One of the easiest ways to prevent online harassment is to keep your personal information private. This includes your home address, phone number, email address, and social media accounts. Be very selective about who you give this information to and don't post it publicly anywhere.
2) Don't Respond to trolls
Trolls are people who deliberately provoke others to get a reaction out of them. The best way to deal with a troll is to ignore them. Don't engage with them or respond to their provocations. This will only incite them further and give them the attention they crave.
3) Block and report abusive users
If someone is harassing you online, block them and report their behavior to the site administrator. Most social media sites have policies against abuse and harassment and will take action if users violate these policies.
4) Save evidence of the abuse
If you are being harassed online, it's important to save evidence of the abuse in case you need it later on. Take screenshots or copy and paste abusive messages into a document so that you have a record of what happened. This evidence can be helpful if you decide to take legal action against your harasser and obtain a restraining order against them.
Conclusions
No one deserves to be subjected to online harassment. If you are being harassed online, know that there are options available to you and that you can take legal action against your harasser. Now that you have a general idea of how to prevent online harassment, do not be afraid to reach out for help! Don't let your harasser silence you, fight back today!