Instagram dating scams are becoming more commonly reported on popular social media platform. Victims are coming forward, claiming their sexual images or videos are being used for blackmail. This has made using the platform responsibly that much more critical. This blog will give you some insight into how these scams work so you can do your best to avoid becoming a victim.
What are Instagram dating scams?
Instagram dating scams involve cybercriminals manipulating victims into sharing personal and intimate information about themselves and using it against them. They steal images of attractive individuals and use them to create fake Instagram accounts.
With their fake identities, they reach out to dozens of accounts to build relationships and use social engineering tactics to get people to share personal information about themselves, including sharing sexually explicit content they can use for blackmail.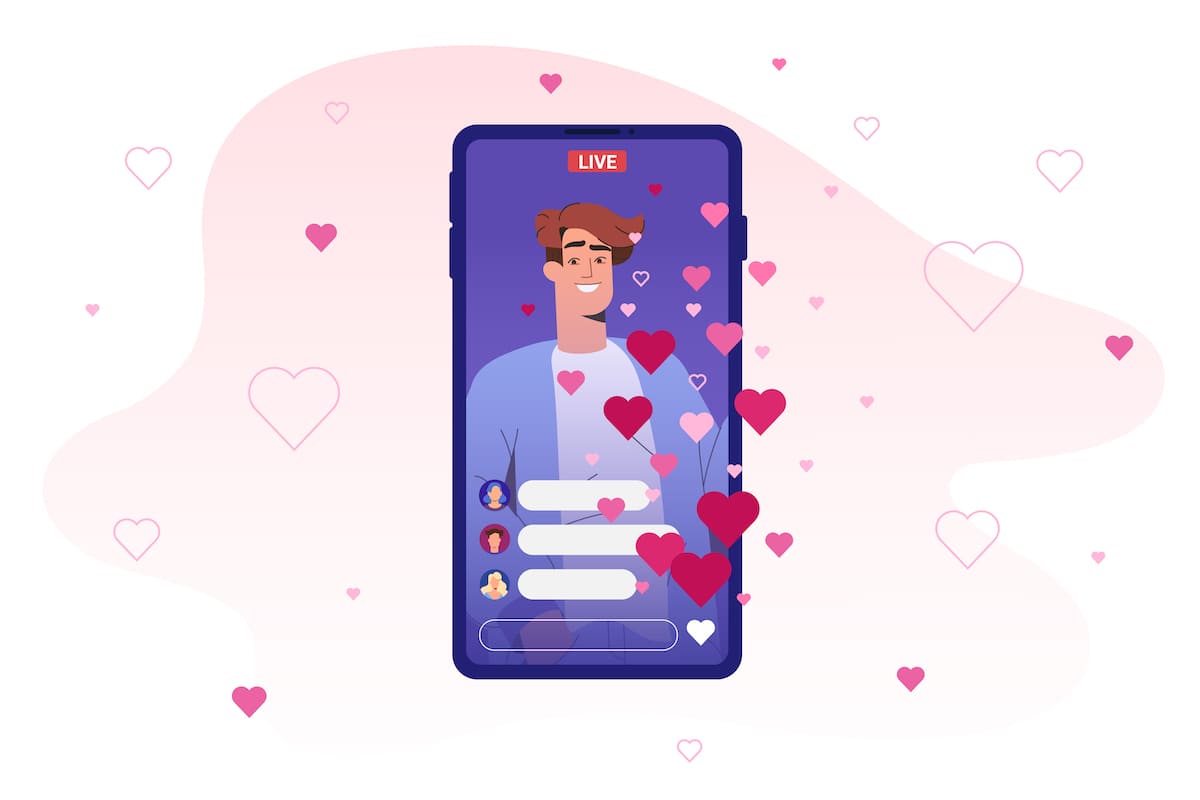 These criminals are sure to get their victims comfortable enough to share said content, so they consistently compliment their victims and share information about themselves to make them feel like they can be trusted. However, the information and details they share are either stolen or lies.
How to identify Instagram dating scams?
Lucky for us, cybercriminals tend to stick to their old tricks, giving us the upper hand in spotting scams in the digital world. Let's unveil the red flags that might save you from falling into a cyber trap!
One of the most common red flags of an Instagram dating scam is if the person you are talking to appears too good to be true. If they say all the right things, have a perfect profile, or seem too eager or interested in you, this could be a sign that they are not who they are. Also, look out for any requests for money or personal information; this is always a red flag and should be addressed. Additionally, if someone asks you specific questions about your finances or other personal details, they may have different interests than yours.
Another key indicator of an Instagram dating scam is if someone seems overly friendly or pushy when trying to get you to send intimate images or videos. If someone gets upset when you refuse their advances or tries too hard to pressure you, these could all be signs that the person is not who they say they are and may even have malicious intentions.
Finally, watch out for any suspicious links the other person sends, as these could contain malware or viruses designed to steal your information. As with any online communication platform, it's always best practice not to click on links from unknown sources, as this could risk your computer and data.
Prevention of dating scams on Instagram
Here are two essential ways to prevent yourself from becoming a victim of an Instagram dating scam.
Don't Send Money or Personal Information
Most scammers will try to pressure you into sending them money by claiming they need it for an emergency or cannot access their bank account without your help. Do not believe these lies! If someone is asking for money upfront, odds are they are trying to scam you. Additionally, it's never wise to give out your credit card information or other personal information such as Social Security or bank account numbers over the internet through unsecured sites or strangers.
Be Skeptical of Unsolicited Messages
Be wary if someone reaches out to you claiming they want a relationship but quickly turns the conversation towards money or gifts; this could be a sign that they are trying to scam you. Also, pay attention if the conversation becomes overly sexual very quickly; this could indicate that the person behind the account may not be who they claim to be and could be using stolen photos or fake identities to get what they want from you — money! If this happens, block and report the user immediately, and don't engage any further with them.
Summary
By being aware of common signs of Instagram dating scams, you can protect yourself from becoming a victim of a crime such as extortion or online blackmail. Always watch for red flags such as requests for money or personal information, overly friendly behavior that borders on pushiness when trying to get you to send explicit material, and suspicious links sent by the other person. Stay alert today and follow these tips to ensure your Instagram experience remains safe and enjoyable!
Make a difference, report cyber crime today!