Are you ready to dive into online dating? Searching for someone special through a seemingly limitless pool of potential partners can be stressful enough, even with scammers who have also found their way onto internet dating sites. Knowing how to recognize if you are being scammed while online dating is vital in helping protect yourself against fraudsters. Learn how to know if you are being scammed online dating with our comprehensive guide.
How Can You Tell if Someone Is Real on a Dating Site?
With so many people using online dating services, it can be difficult to know if the person you are talking to is who they say they are. If you have doubts, the best thing you can do is keep chatting longer and get to know the person better. Look for inconsistencies in their responses or timeline discrepancies in their responses.
Ask plenty of questions about their hobbies, interests, and background. Though it may seem extreme, a background check will not hurt to confirm someone's identity and know whether any dishonesty has been used in creating the profile.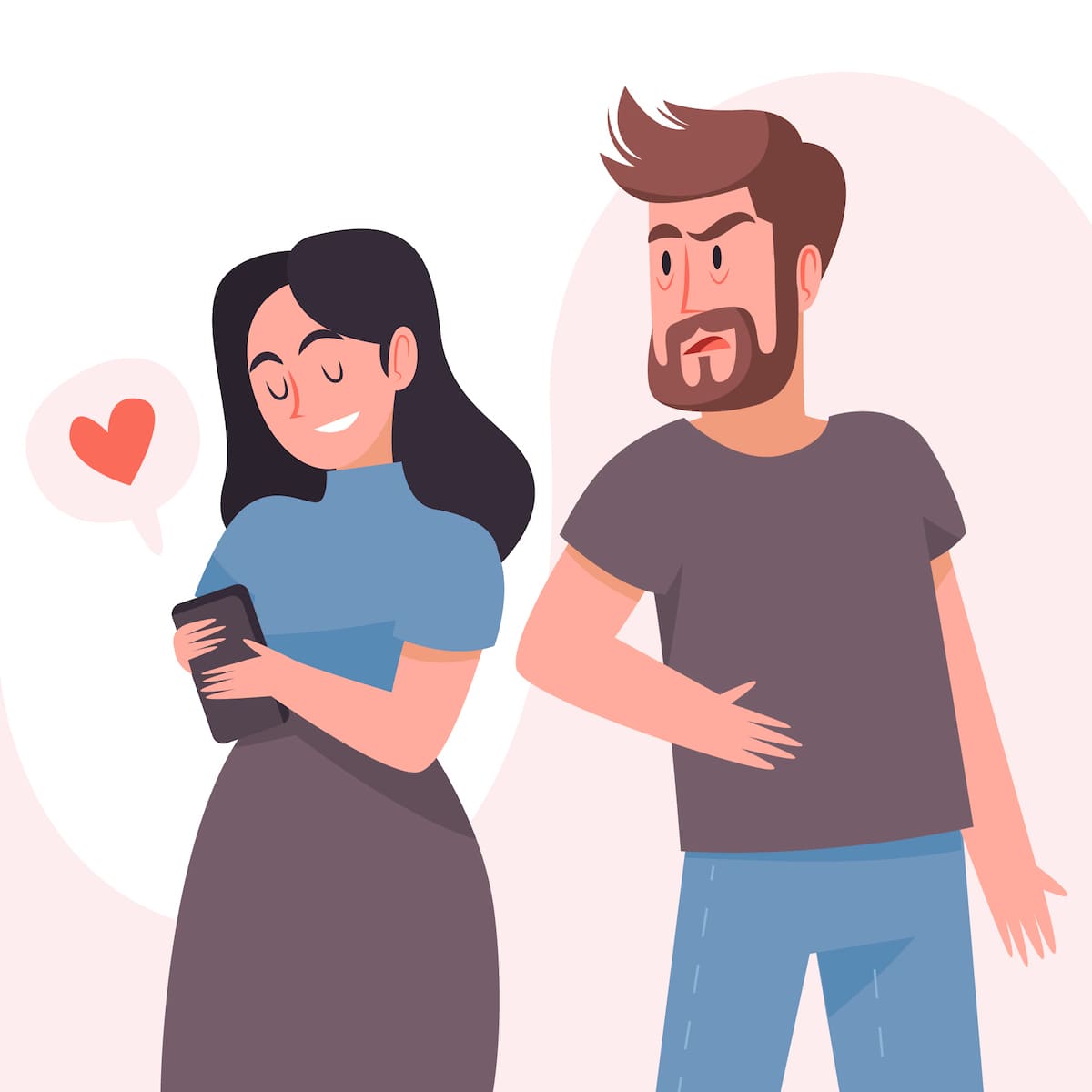 In addition, keep an eye out for incomplete profiles with little information, few photos, and few followers. It could be a sign that they are using a fake profile. It is best to stay aware that while many people are genuine on online dating platforms, some are not and are trying to exploit your vulnerabilities.
Focusing on red flags and dealing with your safety first should be more important than impressing someone who may not be trustworthy, so take it from us and take things slow when online dating.
What Are the Signs of an Online Dating Scammer?
1. They want to move too quickly
If someone you met online wants to move the relationship too fast, it could be a sign of a scam. Scammers often try to establish a quick connection and gain your trust, making it easier for them to manipulate you later. They may also try to persuade you to move the conversation outside of the dating app to avoid being caught.
2. They refuse to video chat or meet in person
Another common sign of an online dating scammer is when they refuse to video chat or meet in person. They may give you excuses, such as living in a different state or country or having a busy schedule. The reason for this is that scammers often use fake pictures and identities, and they do not want to be caught.
3. They ask for money
One of the most obvious signs of a scammer is when they ask for money. They may come up with different scenarios, such as a medical emergency or a financial crisis, to persuade you to send them money. If someone you just met online asks for money, it is probably a scam.
4. Their stories do not add up
Another way to spot a scammer is to pay attention to their stories. Often, scammers use different stories or contradict themselves. They may claim to be a doctor in one conversation and a lawyer in another. If their stories do not add up, it is a red flag.
5. Their profile seems too good to be true
Finally, if their dating profile seems too good to be true, it probably is. Scammers often use fake profiles with attractive pictures and personalities to lure people into their traps. Always do a reverse image search on their pictures to see if they are real.
How to Know If You Are Being Scammed Online Dating?
Is your new online match moving fast, and you want to know if it is real? Our first tip for finding out if your match is legitimate is to try and reverse image search their profile photo or any images they have sent you. There should not be a lot of matches if they are real, so you are looking for anything else that pops up.
Next, you are going to want to do a deep dive into their social media and profiles look for key indicators like their follower amount, how often they post, and who is interacting with them. These items are usually present in legitimate accounts, while fake accounts usually lack most of them.
Lastly, review their tagged photos. Genuine accounts showcase a plethora of interactions; if you are not seeing much, odds are the account could be fake.
How Do You Protect Yourself from It?
Protecting yourself from online dating scams is essential in your online safety journey. You can start by securing your accounts with strong and unique passwords. Take the time to create an account separate from any personal accounts you may have when you sign up for online dating sites.
Set up specific security measures like two-factor authentication to be extra careful with your online dating footprints. Be vigilant about checking for suspicious or fraudulent activities, especially when sending money online or meeting someone in person.
Lastly, always do your research to verify anyone you may be interacting with online. By educating yourself on online dating scams and how to prevent them, you are taking control of online dating safety!
How Do You Spot a Dating Scammer?
Navigating the complex and sometimes treacherous world of online dating can be a daunting task, especially for those who are new to the experience. One of the most concerning risks of online dating is the potential for falling victim to a scammer. It can be incredibly difficult to differentiate between a genuine romantic interest and someone who is simply trying to take advantage of you.
It is important to keep your wits about you when engaging with someone online. There are several signs that might indicate you are being scammed, such as being asked for money, receiving messages that do not seem to make sense, or being sent links to potentially dangerous websites. If you catch on to any of these red flags, we recommend you stop communication immediately and report the crime to the dating website.
Summary
In conclusion, online dating can be fun and exciting, but it is important to be aware of how to know if you are being scammed while online dating. If you suspect that you are being scammed, report it to the dating app immediately. Do not be afraid to ask questions and verify their identity. Remember, if something does not feel right, it probably is not. Stay safe and report cybercrime.