If you are a victim of an online dating scam, know you are not alone. It can feel incredibly isolating to be taken advantage of and tricked into believing someone's intentions were genuine, but the truth is, it happens more often than we may think. This blog post will discuss how dating scams work and whether online dating is safe.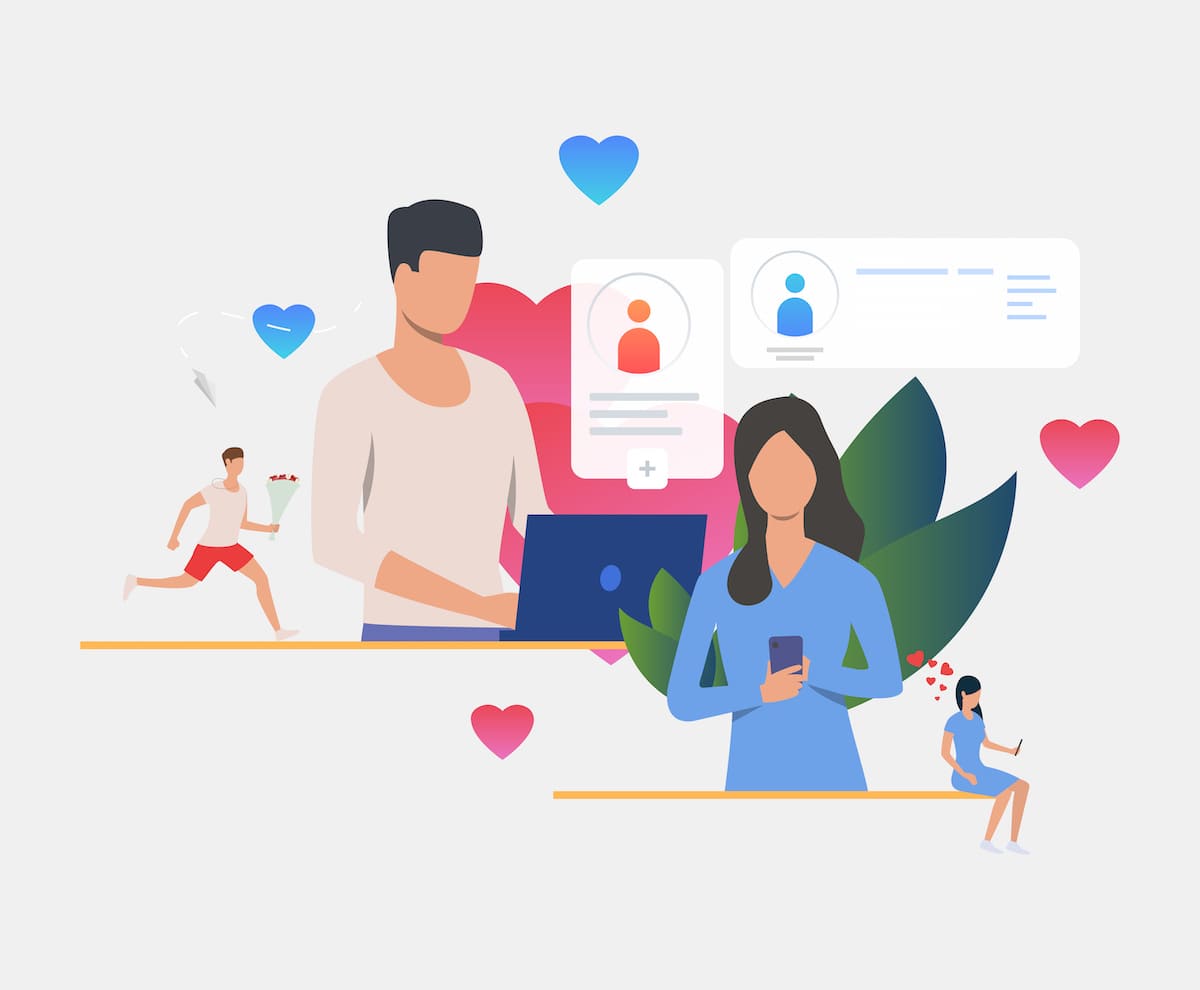 Are All Dating Websites Scams?
Dating websites have been around for a long time and can be an incredibly resourceful tool for those looking to find love. Fear not; some sites can be considered scams, but most are legitimate. There are countless stories of people falling victim to scams when using dating sites, from being catfished to encountering scammers and criminals with malicious intentions.
One of the best ways to ensure you stay safe is to research any website before using it. There is peace of mind knowing that if you take the proper steps to safeguard yourself, you can successfully navigate dating applications without being scammed.
How Do Dating Scams Work?
Dating scams are a severe problem that has been developing in the online world. They involve individuals pretending to be someone they are not to defraud honest people looking for a relationship. Scammers will create fake profiles on legitimate dating websites and apps, making distinguishing between real and fake accounts difficult.
Once they have established trust with their unsuspecting victim, they will switch to high-pressure scenarios. Using sales tactics, psychological manipulation, fake emergencies, or rewards to convince the victim to send money or other goods. People caught up in these schemes can lose thousands of dollars without ever meeting someone they have been communicating with. It is essential to be vigilant when dating online and report suspicious behavior to stop these scammers from exploiting innocent people.
How to Spot a Scam on Dating Sites?
It can be challenging to spot a scam on a dating site as the perpetrators are becoming increasingly sophisticated in their attempts to con innocent people out of their hard-earned money. However, there are certain red flags you should look for:
First and foremost, pay attention to profiles with very few photos. While it is possible the person has yet to upload more than one photo, if they have been on the site for a while and only have one picture up, this could be cause for concern.
Be on the lookout for generic phrases and bad grammar, and avoid responding to specific questions. Most fraudsters are located in other countries, and English is not their first language.
They are placing a lot of pressure on you to send money or share personal information quickly. Once this information is gained, they can use it to create further blackmail or fraud.
Finally, never send money or share personal information online with people you have never met offline; if they ask for these things, push back and end all communication with them immediately.
Paying close attention to these signals could save you from heartache down the line – if something feels off, then trust your instinct and move on.
Summary
Being a victim of a dating scam can be a traumatic and challenging experience. It is important to remember that you are not alone, and it is not your fault – scammers are good at what they do and take advantage of people using their personal information. To ensure these fraudsters cannot carry out similar scams in the future, it is also essential to report them as soon as you become aware of their activity and to stay current on how these dating scams work. Do not let them get away with it!
If you have been a dating scam victim or fallen prey to suspicious online behavior, please do not hesitate to ask for help. Digital Investigation's team is here to provide comprehensive assistance and advice on responding to and preventing such abusive behavior in the future. Together let us restore justice and beat the bad guys at their own game!
Don't let cyber criminals get away, report cyber crime today!