Have you noticed that your likes, comments, and messages have been consistent on your social media but the majority of those notifications seem to be coming from the same person? You might think they're just from a bot or someone who is seemingly interested in your life and what you post. However, this type of interest can lead to stalking which then can lead to dangerous circumstances. This blog will discuss what to do if someone is stalking you online and what you can do to address and put an end to the abuse.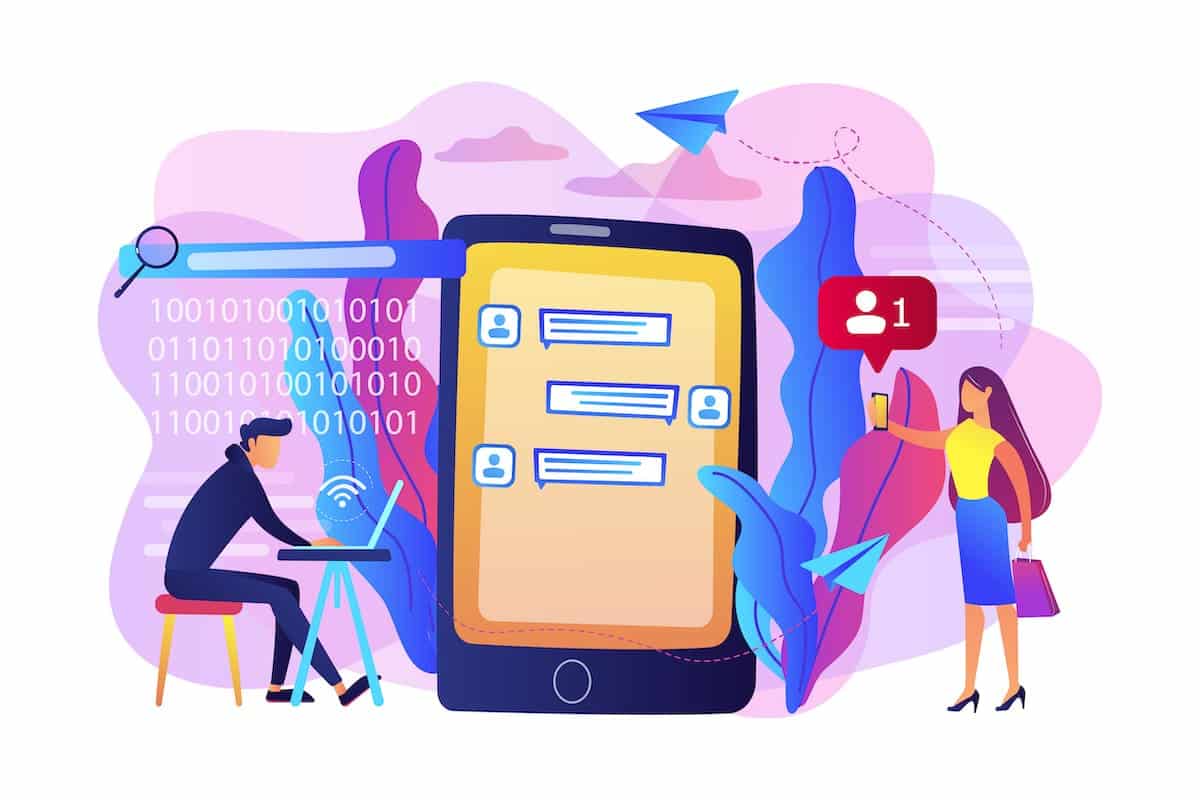 What Is Considered Internet Stalking?
Stalking encompasses a wide range of behaviors from following someone around in person to monitor their online activity without their knowledge. Some common examples include creating fake accounts to track someone's posts and conversations on social media platforms such as Facebook or Instagram; sending threatening emails; using search engines to find out personal information about them; and even tracking their location through GPS technology. All these activities are considered forms of cyberstalking.
At first, a person might not consider someone a stalker if they are offering lots of attention. However, consistent lurking can turn dangerous once a person is confronted about their relentless communication being unwanted and they don't accept the boundaries that are placed. Internet stalking can then move outside of the web where a victim's physical safety is at risk.
How to Deal with An Internet Stalker?
Stalking can be a frightening experience, and it's very helpful for victims to know what steps to take to put an end to the harassment. Here are a few tips on how to deal with an internet stalker.
Report It
The first thing you should do is report it. This includes reporting the stalker's activity to the police and any relevant social media platforms or websites. It's also important that you collect evidence of the stalker's activities, such as screenshots of messages or harassing posts, to help your reports be taken seriously.
Block Them
Once you've reported the stalker's behavior, it's important that you block them online. This means blocking them from any social media platforms they may use — like Facebook or Twitter — as well as blocking their email address and phone number if possible. Blocking the stalker will prevent them from seeing your posts or messaging you directly and will help keep you safe online.
Update Your Privacy Settings
It's also a good idea to update your privacy settings on all social media platforms so that only people you trust can view your profile information and posts. This will help protect your identity and keep any sensitive personal information out of the hands of potential stalkers and predators online. Additionally, never share personal details such as your address or phone number online; this could lead to further harassment or danger if it falls into the wrong hands.
What to Do If Someone is Stalking You Online?
In addition to the tips we provided above, you should also alert people close to you. This could be a family member or a close friend. This is to ensure that you have support through this tough time. It also acts as a safety measure to protect you from any potential harm, and your loved ones can be on alert for you.
Conclusions
Internet stalking is a serious issue that should not be taken lightly. If you think you are being stalked online it's important that you take steps to protect yourself immediately. This includes changing your passwords regularly, avoiding putting too much personal information on social media platforms, and notifying law enforcement if you feel threatened in any way. Remember that no one deserves to be harassed or intimidated online — learning what to do if someone is stalking you online is the first step in regaining back control of your life.