The situation is an unpleasant one. It feels as if you're backed into a corner with no escape. Your options are limited and it feels like you can either comply or be left with nothing at all. In such dire circumstances, when your only choice seems to be giving up something of great value for nothing in return – should we consider this act illegal? Is blackmail an offense that deserves the full extent of legal consequences? Let's dive deeper into this discussion about if blackmail is illegal.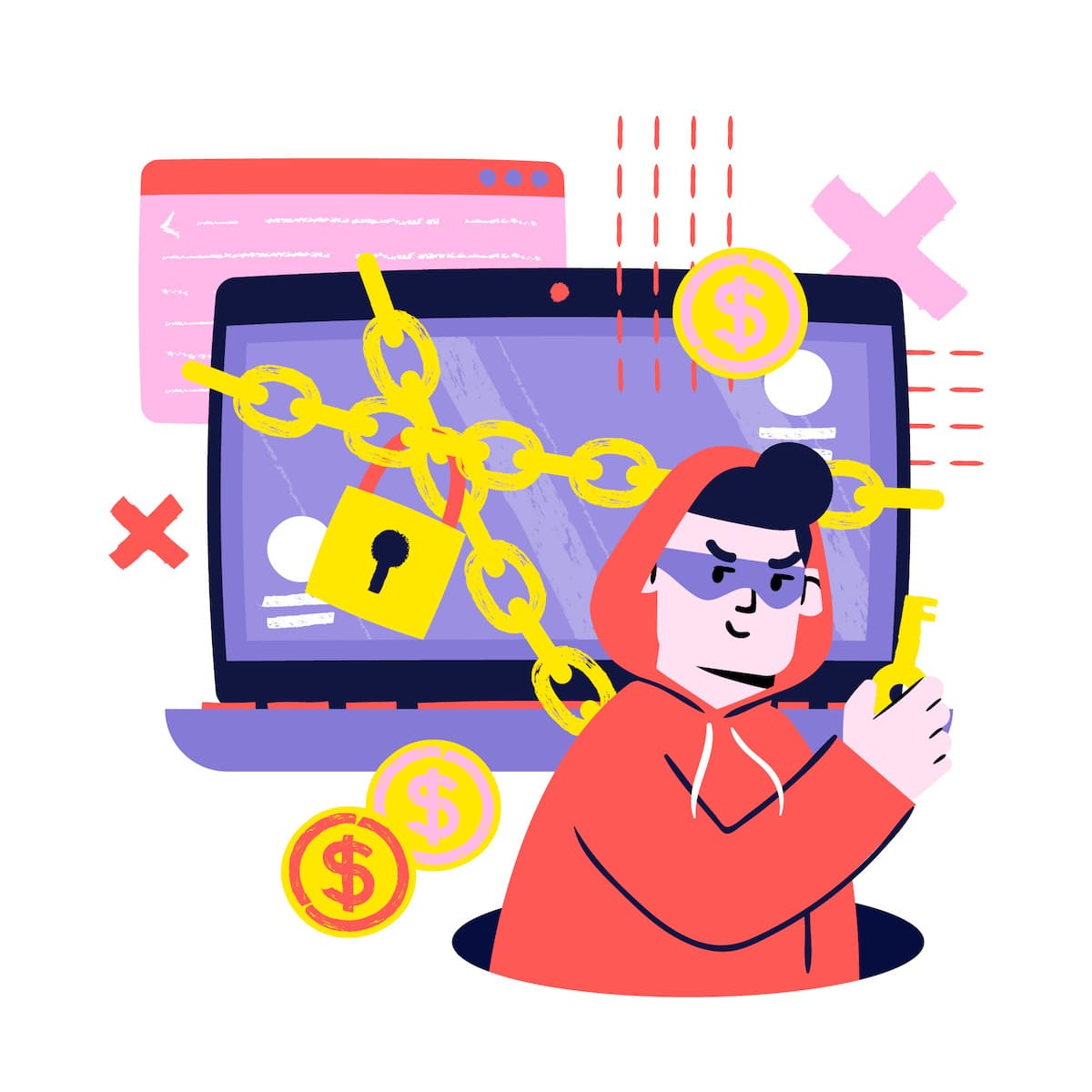 Why Is Blackmail Illegal?
Blackmail is an unethical and illegal activity that involves a person or group trying to obtain money, property, or other services from another party by threatening to cause harm or release compromising information. It often starts with a threat to share incriminating evidence of the victim or as a way of coercing them into doing something they don't want to do. Blackmail is considered a serious crime because it can be used to torment and manipulate people for selfish motives. This unjust nature of the practice is why it's illegal in countries all over the world. The punishment for blackmail varies, but those who are convicted of this crime can face heavy fines and jail time.
Can Someone Blackmail You Legally?
The short answer is no. Blackmail is a federal crime that falls under extortion, an illegal activity, and the next steps you take are extremely important. Taking the wrong approach to this crime may result in you not having enough evidence for prosecution.
Steps:
Record the crime: It can be very overwhelming when being involved with this devious crime. It is tempting to delete everything, but you must document the crime as much as possible.
Do not pay: Under extreme amounts of distress can cause you to want to give in to your perpetrator's demands, it is imperative you do not. This will only make them more aggressive.
Report the crime: You can file a report to your local law enforcement. It can also be helpful to get legal advice from a local attorney.
Reach out: Talk to friends and family. When experiencing a crime of this nature it is important to talk to someone and not isolate yourself. Remember you are not the criminal they are!
It is never a good idea to allow yourself to become a victim of an illegal crime. Always remember there is help out there and never let anyone bully or intimidate you into being blackmailed.
What do Police do about Blackmail?
When it comes to blackmail, illegal behavior by the perpetrator must be dealt with by the police. While victims of online blackmail may be tempted to tackle the problem themselves, illegal proceedings must not be tolerated and any threat posed should be reported as soon as possible for the police to take necessary action. Once authorities are alerted, they will act quickly to pursue and prosecute offenders and without them, victims of such horrible acts can find themselves in a vulnerable state for way too long. So, whether you have been threatened by an individual or received malicious emails or messages, don't hesitate to report it to the police; their job is to safeguard our rights and security from such illegal behavior
Summary
Blackmail is a serious crime and needs to be treated as such by the courts and enforcement. Blackmailers use immoral methods to exploit individuals for personal gain, and these actions cannot be tolerated in a free and just society. The law exists for a reason – it was designed to protect citizens from these kinds of malicious acts. So, if you are ever faced with the question, "Is blackmail illegal?", the answer should be yes!
Contact us today if you are a victim of blackmail. Digital Investigation is the leading way with tracking these criminals. Don't face blackmail alone, talk to an expert today!