Experiencing blackmail is a stressful and frightening experience. You can find help and protect yourself in the UK by taking the right steps. In this blog post, we will be discussing some key elements to remember when faced with the question, of what to do if someone is blackmailing you in the UK. Here we will tell you whether blackmail is a crime, what the legal repercussions could be, and what resources are available if necessary.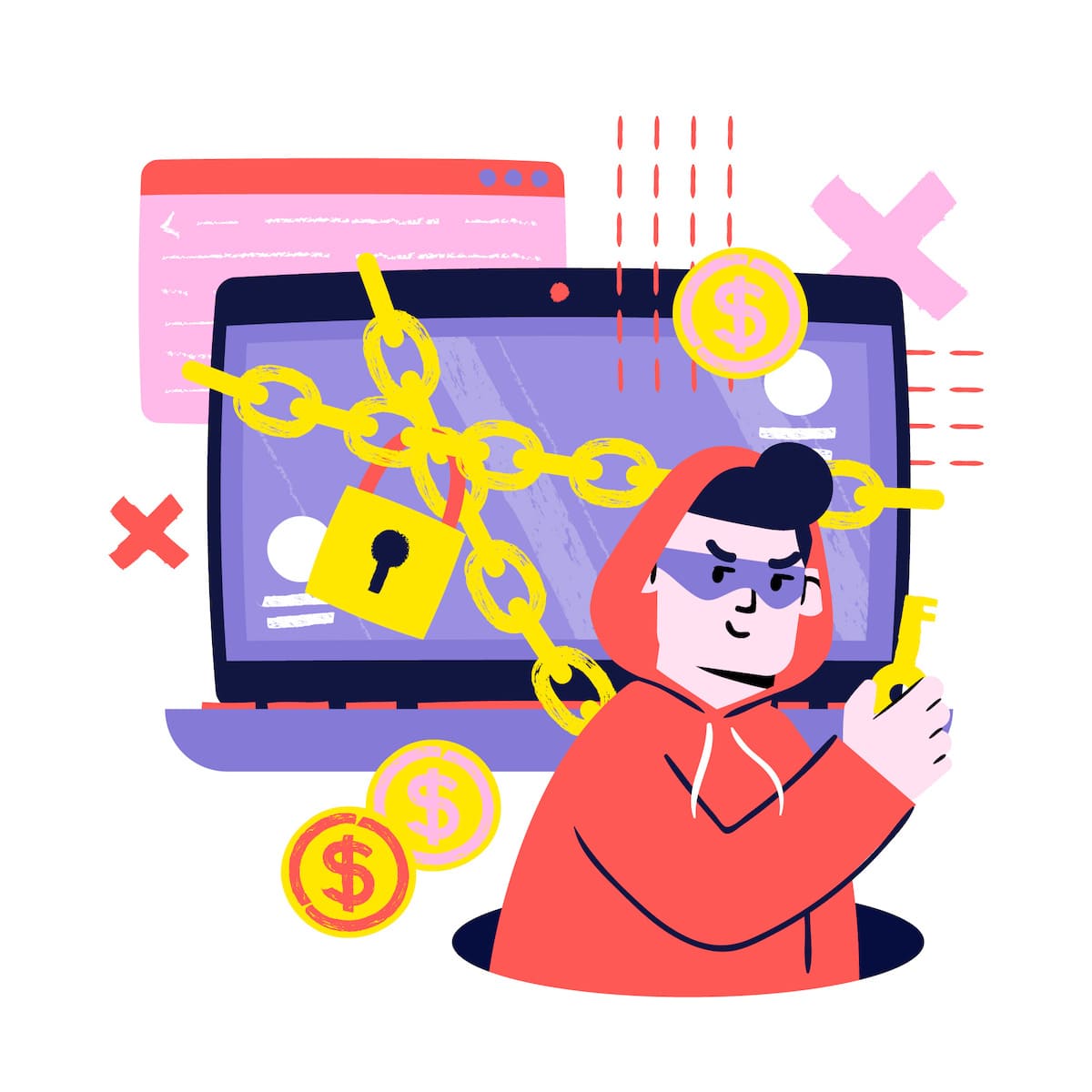 Is Blackmail a Crime UK?
Crime, according to Oxford's dictionary is the action or omission that constitutes an offense that may be prosecuted by the state and punishable by law. But does Blackmail fall under this category and what are UK's guidelines for crime? According to section 21 of the Theft Act 1968, blackmail is illegal in the UK. With the penalty for Blackmail being up to 14 years, the next steps you take are very important. For these charges to take place you need to be able to prove these key things:
A demand or request being made.
The demand being made with "menaces". This means that the demand has a threat or includes a threat of action.
The demand was unwarranted. This means there is no basis for the demand or it's unjustified in other words.
There was an intention for the criminal to gain for themselves or to incur losses for the victim with the demand in question.
Having evidence of these key things can lead the defense to a prosecution.
Can the Police Do Anything About Online Blackmail in the UK?
In the UK, online blackmail is a growing issue. Thanks to advances in technology, individuals with malicious intent are increasingly able to commit crimes such as extortion and coercion using digital platforms. With the rise in cybercrime, police forces are increasingly being called upon to attempt to combat online blackmail. Though every case of online extortion is unique and requires specific investigation, police forces have general procedures they must follow by the law to do what is possible against such types of crime.
What To Do If Someone Is Blackmailing You UK?
Being blackmailed is a very serious and frightening situation. If you find yourself the victim of blackmail in the UK, it's important to remain calm and take measured steps to make sure your situation is dealt with appropriately.
Steps:
Document all communications. I know it can be tempting to want to delete everything. Having that evidence will help the police have the best approach to managing this difficult situation.
Reach out to someone you know; you are not alone in these cyber criminals like these are becoming more and more common as technology becomes more in more prominent.
Do not block or pay the criminal. In most of these cases, it usually ends up making the criminal more aggressive and could cause your information to be leaked and make the situation worse.
Report the crime to law enforcement. File a police report and report online to tips.fbi.gov.
Reach out to a third-party company. If you are still feeling uneasy about the whole situation there are companies out there designed to go after these criminals.
Conclusion
In conclusion, if you are being blackmailed in the UK, do not delay and take action. Remember, blackmailing somebody is a serious crime. If someone is attempting to blackmail you contact the police immediately. Additionally, consider seeking out a third-party company such as Digital Investigation. Digital Investigation is a trained company to after these online criminals.  In short, blackmail is an illegal act and it's something that no one should have to face alone. Now that you know what to do if someone is blackmailing you in the UK, go forth with confidence!