We've all heard of spam emails, phishing schemes, and identity theft, but have you ever received an email that seems to know your personal information and threatens to release sensitive material to your contacts? This is known as a 'sextortion' email, and it can cause panic and concern for many people. But, before you start to worry if you are the next victim, here is everything you need to know about the "You've been hacked email sextortion" and what you can do about it.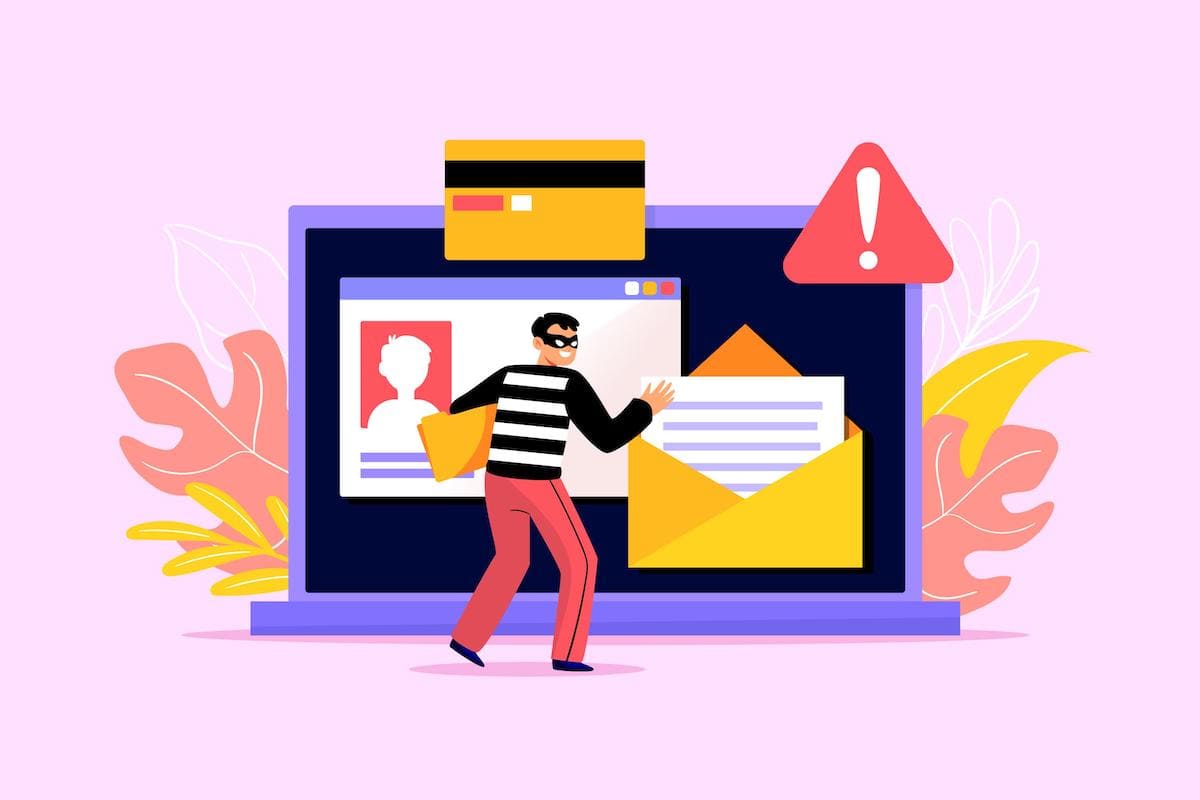 How to Block Sextortion Emails
It is a new level of online sextortion, emails claiming to have compromising footage of you and to threaten to expose you if you do not pay their ransom. So, let us start by talking about these types of emails; usually, they are sent on a mass level to thousands of people. They are aimed at attacking your fundamental psyche. Most of the time, the information is not accurate and or stolen. If it does include things like, let's say, an old password, this is usually because an account might have been compromised. So how can you prevent them?
Simply put, by using your email platform to block them, whether you are using Gmail, Yahoo, Hotmail, or even AOL, they all have different guidelines for blocking and reporting emails. You can also utilize spam filters, update your security software, and be cautious when sharing personal information online. Which, in effect, will significantly reduce the risk of receiving these harmful messages. Remember, protecting yourself from online threats is an ongoing process, so make sure to stay vigilant and take the necessary precautions to keep your inbox safe.
Will Sextortion End if You Block Emails?
The question everyone wants to know is: What should you do if you've been hacked by email sextortion, and is it possible to block it? It seems like the best answer, but our experts advise against it. The reality is that this is not a guaranteed solution. These types of criminals are known to carry multiple accounts and simply create a new one in a matter of seconds.
Additionally, they are also able to use other means, such as social media messaging and phone calls. While acquiring personal information is easier than ever, blocking an email or contact may not prevent a perpetrator from obtaining photos or sensitive information.
When dealing with sextortion email threats, the best course of action is not to respond and refrain from payment; simply block and report cyber crime. We must also take additional steps such as keeping accounts private, using strong passwords, and 2-factor authentication whenever possible to safeguard ourselves from these criminals.
How to Report a Sextortion Email
As technology continues to advance, criminals continue to evolve in their tactics to defraud unsuspecting individuals. One of the most distressing examples of this type of behavior is email sextortion. Follow our steps below to report email harassment:
If you receive a sextortion email, the first thing you should do is screenshot the threat. This is important if you want to take legal action against the criminal.
Next, you can report the crime to the appropriate authorities. Start by reporting the crime to the email platform, local law enforcement, and the FBI's Internet Crime Complaint Center. By reporting the email, you are not only protecting yourself, but you are also helping prevent others from falling into the same trap.
Lastly, informing your friends and family that you have received these emails is recommended. The reason is that some of your personal information might have been breached, and everyone needs to take precautionary measures.
While it may seem intimidating to come forward with this information, it is crucial to remember that there are systems in place and people ready to help. Stay strong and report any sextortion attempts immediately.
Conclusion
Sextortion emails can leave even the most seasoned Internet users feeling anxious. The good news is that if you have not clicked on any links within the email or provided personal information, you should be safe. First and foremost, do not pay any money to the person sending the email.
Report the situation to your local authorities and delete the email. Regularly changing passwords can help increase your chances of avoiding falling victim to an attack like this in the future.
If you still have questions involving "You've been hacked email sextortion" and are further concerned if you should be worried, speak with one of our agents today. Digital Investigation's team has the experience and knowledge to answer any questions. Contact our 24/7 sextortion helpline today!