If you have ever received an unexpected message in your inbox claiming to have your private images, you may have received a sextortion email. These sneaky and sometimes frightening messages can leave you confused and anxious about who may be trying to blackmail you. However, it is important to know what to do in these circumstances. In this article, we will dive deep into what sextortion emails are, what to do if you have received one, and provide examples to inform you on how to tackle them.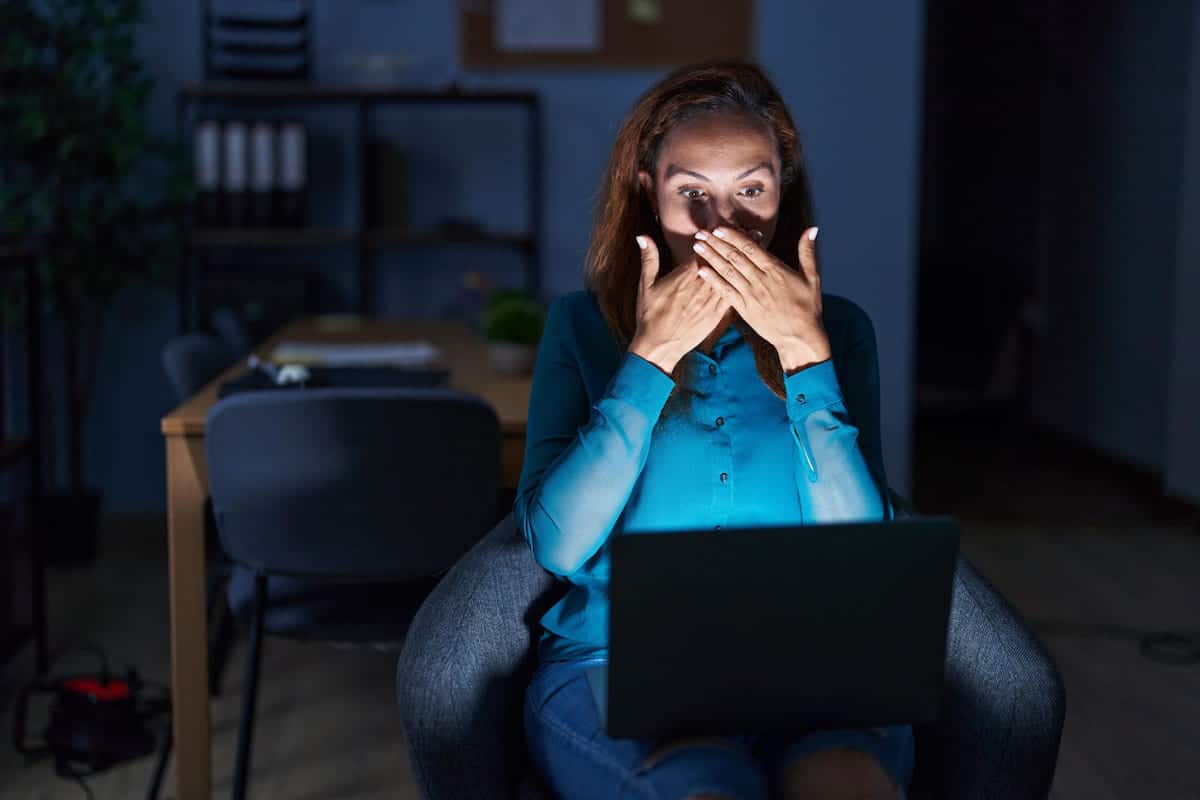 Are Sextortion Emails Ever Real?
Nowadays, we are all susceptible to receiving suspicious emails known as sextortion. These suspicious emails usually contain menacing threats, such as those revealing embarrassing personal information and images. While many might dismiss them as just another form of spam, the truth is that such emails can be real.
In fact, there are many instances of individuals who have fallen victim to this kind of cyberattack. It leads to severe consequences ranging from financial loss through blackmail to enduring damage to personal and professional reputations. Fortunately, some steps can be taken to protect yourself.
Examples of Sextortion Emails
Coercion through lies: One of the most prevalent techniques used in sextortion emails involves telling lies about incriminating evidence. An example is a message claiming to have footage of the recipient watching inappropriate content. These emails often demand cryptocurrency payments, such as Bitcoin, in exchange for keeping that information confidential. The intention is to prey on the fear of losing face or reputation.
Invoking shame: Another common tactic used in sextortion emails is the emotional manipulation of shaming the recipient. These messages typically claim that they have pictures or videos of the victim engaging in explicit acts and threaten to release them. Blackmailers couple this with a demand for payment, preying on the victim's desire to protect their social standing. The recipients tend to pay up out of fear of embarrassment and reputational damage.
Cyberstalking: Online stalking can lead to the emergence of sextortion emails, as predators closely monitor their victims' activities on the internet. In this case, they obtain personal information from the victim's social media platforms, email accounts, and more. This information is then used to extort compensation from the person who was unaware of who was stalking them or how they obtained it.
Malware attachments: A less common but still effective sextortion technique is email attachments filled with malware. Opening the file can infect your device with malware, which can then steal sensitive information and photos. Victims often unknowingly install the malware, thinking it is a harmless attachment.
Phishing: Phishing tactics are also used in sextortion campaigns. Attackers use these techniques to deceive their target into giving away their passwords, personal information, or other confidential data. Attackers will often use bait, such as the promise of rewards or the threat of negative consequences, to elicit a response.
What to Do When You Receive a Sextortion Email?
Receiving a sextortion email can leave anyone feeling violated and fearful for their privacy. While it can be a jarring experience, there are steps you can take to protect yourself and keep your personal information safe.
The first step is to remain calm and not respond to the sender. Engaging with their demands or threats could exacerbate the situation. Instead, record the crime in case you want to pursue legal action against the criminal in the future.
Next, report the email. You can do this directly through the email platform, to the FBI's Internet Crime Complaint Center, and to the Federal Trade Center.
After reporting the incident, we strongly recommend securing your online accounts. Use strong and unique passwords for each account, enable the highest security settings available, and utilize two-factor authentication whenever possible.
Remember, you are not alone in this situation, and by taking these steps, you are taking control of your own security and protecting yourself against potential harm.
Conclusion:
In order to guard against the risks posed by sextortion emails, it is important to be aware of the tactics in which they try to deceive us. Sextortion scams can be distressing to deal with. Remember that you do not have to feel ashamed, and seeking the proper guidance and support is necessary. By being proactive, we can all help to protect ourselves and our personal information against these types of scams.
If you have any additional questions or concerns about sextortion emails, we encourage you to contact Digital Investigation today. Our experienced agents are available 24/7 to guide and support those who need it most. Do not wait – act today to protect yourself from these online predators.