Recent news stories have revealed a shocking trend of criminals using Facebook to commit the crime of sextortion. Sextortion is when someone uses threats and blackmail to get sexual images or favors from their victim. This growing problem is leaving many asking, what should victims who are being targeted by a sextortion criminal on Facebook do? In this blog post, we will cover all victims need to know about Facebook sextortion.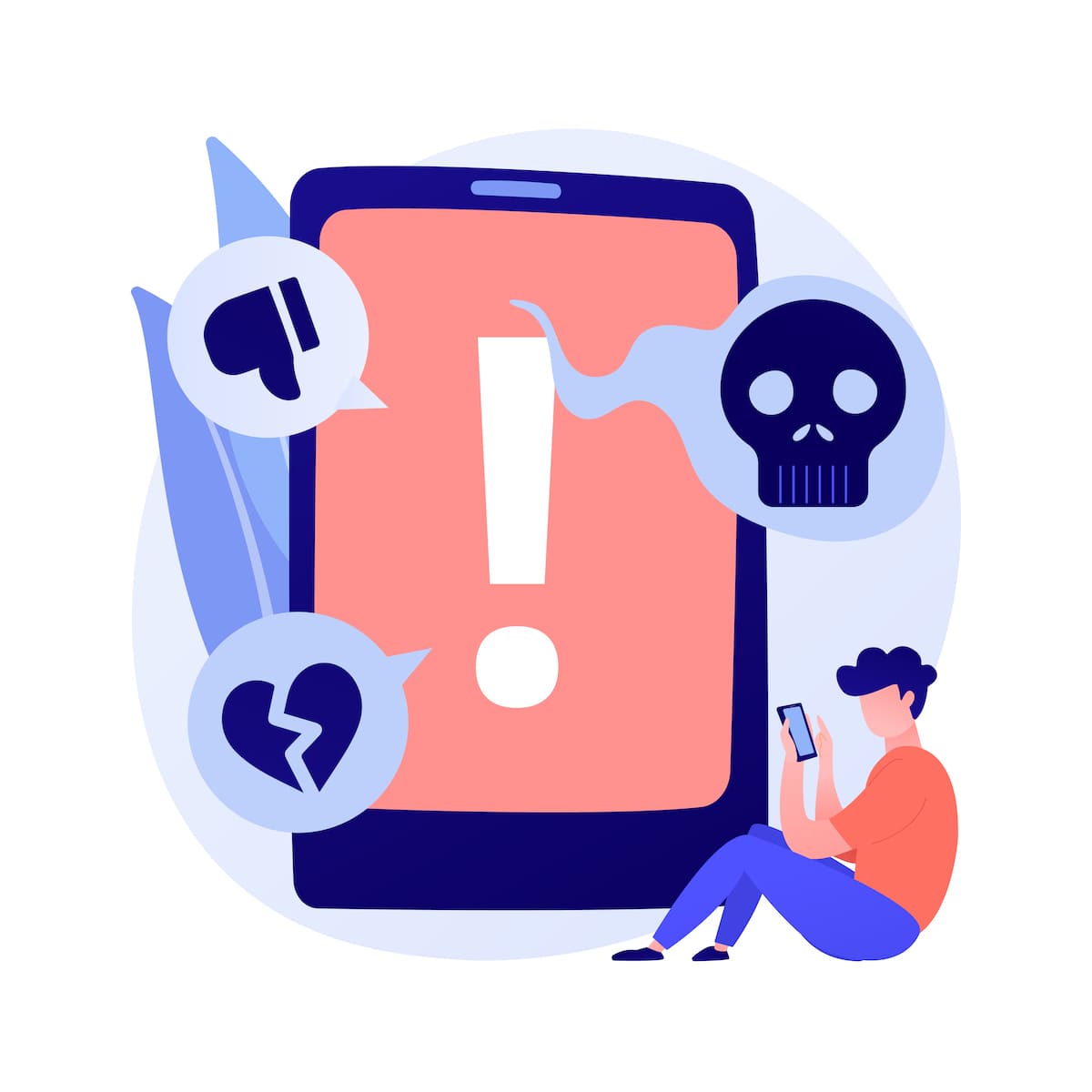 Do Facebook Sextortionists Follow Through?
In a world where online safety is paramount, it is important to question the legitimacy of those who may attempt to take advantage of us. When it comes to sextortionists on Facebook, the question remains: do they follow through with their threats?
Regrettably, most data gathered indicates that the criminal indeed carries out their threats. Regardless of whether they execute the promised actions, being threatened can create significant emotional turmoil for victims. Therefore, proactive measures must be implemented to prevent these actions and ensure online safety.
What Do You Do if You Fall Victim to Sextortion?
Sextortion is a serious matter that has the potential to impact anyone, regardless of their age, gender, or background. If you become a victim of online sextortion, it can be an overwhelming experience that could leave you feeling anxious, embarrassed, and helpless. It is critical to remember that you are not alone, and services and resources are available to assist you in navigating this challenging situation. Follow our steps listed below if you are a victim of sextortion:
Gather evidence of the crime. Start by taking screenshots of communication. This can include threats they have sent, photos or images, and even screenshots of their profiles.
Next, you are going to want to report the crime. You can report the crime to Facebook, local law enforcement, and the FBI's Internet Crime Complaint Center.
Additionally, it can be beneficial to seek out legal counsel in most cases; sextortion is illegal, and it can be helpful to speak with a local attorney about what options you have.
Finally, reach out and seek help. This can be with a trusted friend, family member, or even counselor.
Take steps to protect yourself from future attacks, such as increasing your online privacy settings or disconnecting from potentially dangerous individuals. It is a difficult situation to navigate, but you can come out on the other side with the proper support and resources.
How to Report Sextortion on Facebook?
If you've experienced sextortion on Facebook, you are not alone. This horrifying form of cybercrime can leave you feeling violated and helpless. But there are steps you can take to report the incident and seek justice.
First, report the user to Facebook by going to their profile and clicking the "…" icon,
then selecting "Report."
Click all reasons that apply.
Hit send.
Facebook's team will review your report and take the necessary action to prevent further harm. Remember, by reporting such instances; you are playing your part in making the internet safer for everyone.
Conclusion
Sextortion is a serious crime that can have lasting effects on victims. If you are a victim or know someone who is, it is crucial to report it. Staying safe online requires being selective about the information you share and who you connect with on social media. Remember, taking the necessary steps to protect yourself is critical to preventing this type of cybercrime from happening to you.
If you or someone needs to know more about what should Facebook sextortion victims do, reach out to our sextortion helpline today. One of our trusted agents can help guide you through our process. Stay safe out there; remember, you do not have to deal with this alone.