No one goes on Instagram thinking they will succumb to a terrible cybercrime. The last thing on people's minds are cybercriminals disguising behind Instagram profiles. Unfortunately, this is a terrible reality, and blackmail on social media is more prevalent than ever. Read on to find out what to do if you are being blackmailed on Instagram.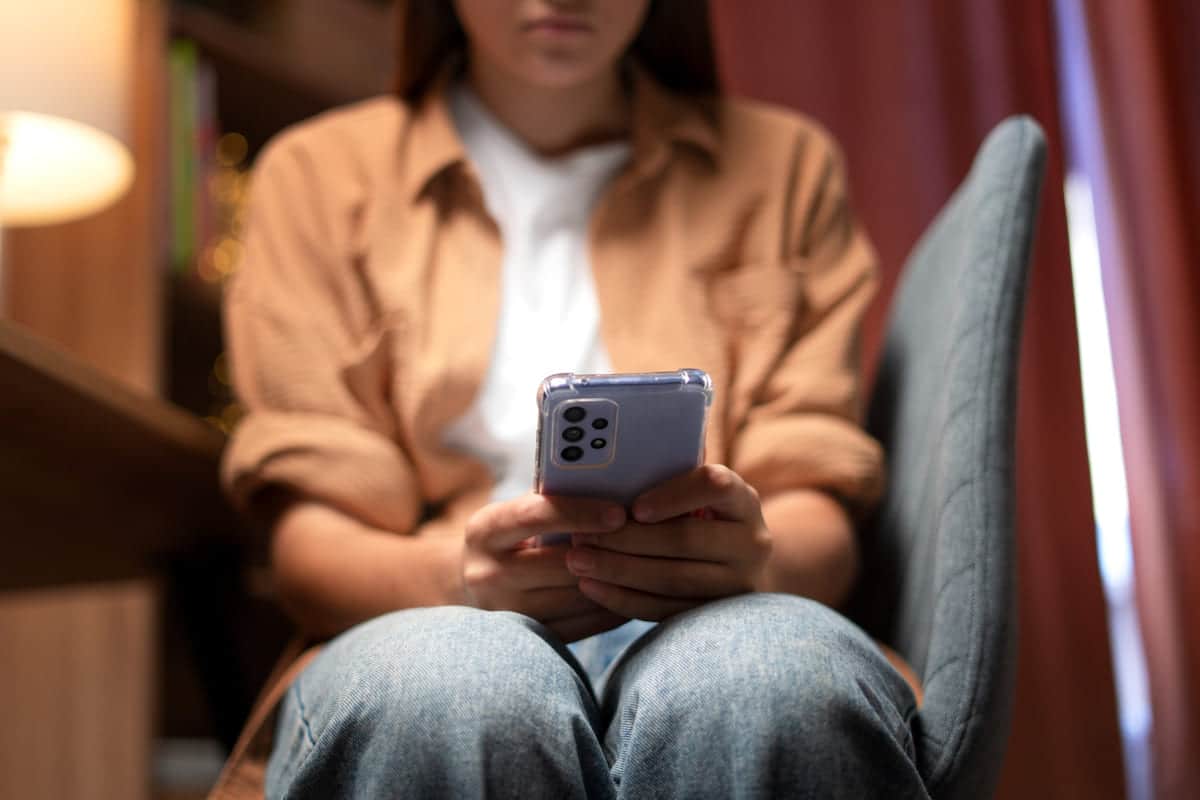 Stay Calm and Assess the Situation
You've probably heard it before in other situations where a loved one tells you to keep calm and breathe. It might even be more frustrating to receive that advice. However, staying calm and assessing the situation can make a significant difference in a grave circumstance such as this one.
We understand that receiving threats of exposure to your content can fill you with rage, shame, embarrassment, fear, and more. The idea that someone is willing to expose something so personal just for money is enraging, and it's hard not to lash out and make rash decisions based on those intense feelings. Yet, this can result in more dangerous outcomes.
We have seen many instances where a victim will lash out at their blackmailer or ignore them and their threats entirely, resulting in dire consequences such as them becoming exposed to their family, friends, social groups, church, and place of employment.
The best way to approach the situation is with a clear head and understanding of what is happening and its gravity.
Report to Instagram: Utilizing Platform Resources to Report the Blackmail
Instagram has implemented several measures to ensure user safety, including policies on abusive behavior, impersonation, and violence. By reporting any blackmail cases, you may take the first step in preventing the perpetrator from causing further harm. Instagram investigates reports to verify the information and the user involved.
To report harassment cases, visit the user's profile or the post in question and tap the three dots in the top right corner. Select "Report" from the Menu, followed by the most appropriate reason for the report: "Harassment." Instagram may also request additional information to help with the investigation.
Instagram also has a "Support Inbox" feature where users can file appeals or give feedback. This option is available under "Settings" and "Help" on the user's profile. Besides confidentiality, users can access their previous reports and their status to check whether they were accepted or dismissed.
If you feel uncomfortable using the function of reporting directly, there are other resources you can use. For example, you can contact the National Center for Missing and Exploited Children (NCMEC), the Internet Crime Complaint Center. Instagram also collaborates with Cyber Civil Rights Initiative, a non-profit organization formed to help victims of online abuse.
Instagram has zero tolerance for blackmail cases, and perpetrators can face legal consequences. Suppose you feel threatened physically or financially by the blackmailer. In that case, you should contact the authorities immediately and provide any evidence required to help in the investigations.
What to Do If Being Blackmailed On Instagram?
Instagram blackmail can be a harrowing experience for anyone. The fear of your private photos or confidential information being exposed online can be overwhelming, causing anxiety and stress. It's natural to want to handle the situation independently, but seeking help from the proper channels can make a world of difference.
Support groups, organizations, and the authorities are specifically designed to help those who have experienced blackmail on Instagram. They provide legal advice, offer emotional support, and can even help you remove any explicit content from the internet. Remember, you don't have to face this alone. Reaching out for help can help you cope with the situation better and may even reduce the risk of further blackmail.
Conclusion
Blackmail cases are becoming more common on social media platforms, including Instagram. However, Instagram is devoted to making the platform safer for its users and has put up various measures to protect them. Be sure to utilize the platform's resources to report any cases of online blackmail, and if the situation escalates, contact the authorities for further help. Remember, reporting any suspicious activity can prevent a potential victim from being harmed, so it's crucial to speak out and report blackmail on Instagram.
We hope we've provided the right tools to help you know what to do if you are being blackmailed on Instagram. If you have any questions, call or ask one of our online representatives for assistance.