Instagram is a popular social media platform with millions of users worldwide. While it is a great platform for sharing photos and staying connected with friends and family, it is not immune to scams. One of the latest scams plaguing Instagram is online blackmail. This blog post will discuss the signs of Instagram nude blackmail and share tips to protect yourself from falling victim to this scam.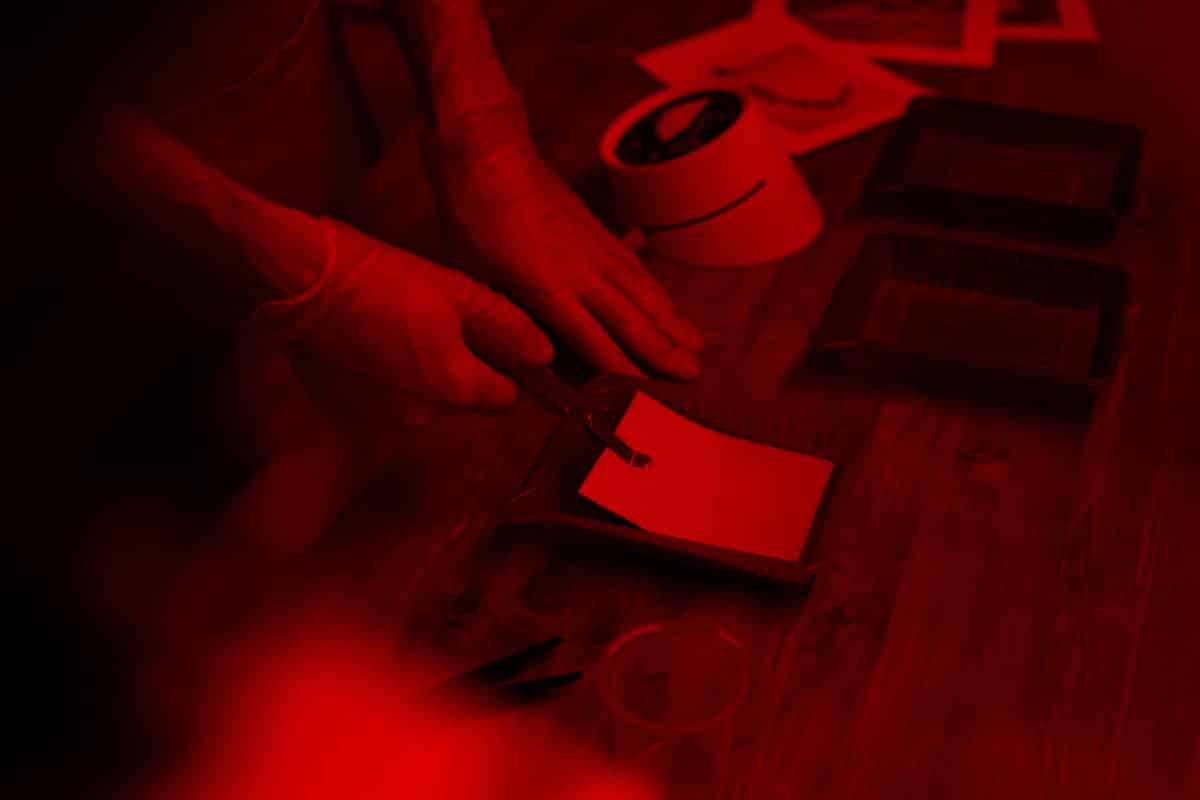 Recognizing the Signs of Instagram Nude Blackmail
The term "nude blackmail" is used to describe a situation where a cybercriminal threatens the release of a person's intimate photos or videos. Instagram Nude Blackmail, specifically, is a type of cybercrime that involves blackmail via Instagram. Criminals create fake profiles to lure users into sharing their nude photos or videos.
They then threaten to share the content with the victim's family, friends, or followers if the latter fails to pay a certain amount of money. This practice can result in emotional distress, reputation damage, and financial issues. Below we listed the red flags of these types of Instagram scams.
Red Flags:
 Fake offers: Scammers may follow you or send you a direct message claiming to be a modeling agency or a talent scout for an adult entertainment company. They may entice you with offers of money, fame, or freebies, but they want to extort money from you.
 Suspicious profiles: Keep an eye out for profiles that may seem fake, have stock-like photos, or pose as someone you know and trust, as they can be a scammer in disguise. If you are unsure about a user, try running a reverse image search on their photos. If anything comes up, you may be talking to a scammer.
 Incorrect spelling or Word usage: Ensure the person you communicate with can write correctly. Poor usage of words and incorrect spelling could be a red flag of a fraudulent scheme as scammers are usually located in other countries, and sometimes there in English can be lost in translation.
 Too much too soon: Watch out for people who quickly form a very strong attachment. They might share too much information at an early stage or like everything about your profile, which could signify that they are merely trying to win your trust too fast, which is a common tactic of online criminals.
How to Protect Yourself from Instagram Nude Blackmail?
One of the easiest ways to protect yourself from this scam is to be careful about what you share online. Do not post anything you would not want your parents, grandparents, or potential employers to see. Keep your social media profiles private and review your privacy settings regularly. Be wary of unsolicited messages or friend requests from unfamiliar people. If you receive threats or extortion attempts, do not pay any money, and report them to the appropriate authorities immediately.
Empowering Yourself and Supporting Others
Being a victim of an Instagram blackmail scam can be an incredibly traumatic experience and can leave you feeling powerless and alone. The good news is that there are ways to empower yourself and support others who may be going through a similar situation. It is important to remember that the fault lies with the blackmailer, not with you. Speak out about your experience and seek support from friends, family, or even professional counselors.
By sharing your story, you are taking back your power and can help others who may be struggling in silence with online blackmail. Additionally, supporting others who have experienced blackmail can provide a sense of community and help to break the cycle of shame and silence surrounding this issue. Remember, you are not alone, and there is strength in solidarity.
Conclusion
Instagram nude blackmail is a growing problem affecting many platform users. It is crucial not to let scammers threaten or exploit you. By following the tips, we have shared and reporting suspicious accounts; you can protect yourself and others from falling victim to these types of scams. Also, remember that it is never too late to report such crimes and seek professional help. Stay safe, and stay protected.
If you or someone you know needs additional help with Instagram blackmail, contact Digital Investigation today. With our blackmail helpline, agents are available 24/7 to handle your case. Our expert agents are equipped to navigate through the complexities of these situations and work closely with law enforcement to bring the perpetrators to justice. Do not wait – get the help you need to protect yourself and end the blackmail.