As we increasingly rely on technology to connect with others, we must be mindful of the risks that come with it. One of those risks is the Skype sextortion scam – a form of cyber blackmail where someone threatens to release sexual images or videos of you unless you comply with their demands. Unfortunately, this is becoming increasingly common on Skype, the popular video platform. If you find yourself in this situation, knowing what steps you can take to protect yourself is vital. This blog post will discuss how you can respond to sextortion on Skype.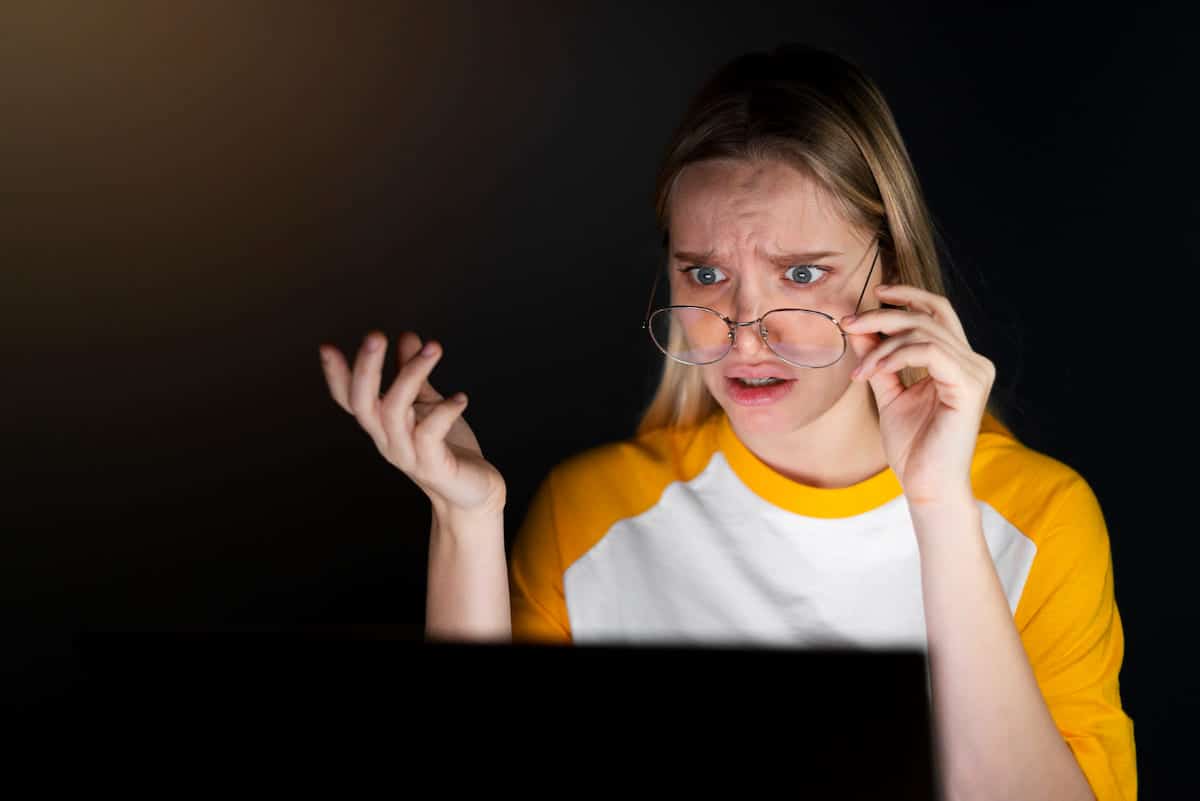 Is Skype sextortion scam real?
Sextortion is a growing threat that should not be taken lightly. As more individuals fall prey to online sextortion, it is critical to recognize that anyone can be a target. Your age, ethnicity, and gender are irrelevant to these criminals, who are only interested in exploiting and extorting their victims for financial gain. However, teenagers are particularly vulnerable due to their lack of online safety knowledge, eagerness to connect with people on social media, and the unfortunate rise of suicide cases linked to this scam. The impacts of these crimes are felt by individuals and entire families and businesses, damaging reputations and causing further harm. Let's examine this pressing issue and how often sextortionists follow through with their threats.
Will a sextortion scammer follow through?
It's completely understandable to feel scared and unsure when faced with a sextortion scammer. They're known for their threatening demands of money in exchange for not releasing compromising material. However, it's essential to know that the likelihood of them actually following through on their threats is not certain. Some of these scammers are not interested in causing harm but rather in making quick cash. However, there are more vicious extortionists out there that will not hesitate to cause some damage to get what they want.
By taking the necessary precautions and reporting the scammer to the authorities, you can protect yourself and prevent others from falling into the same trap. Remember, you're not alone, and there are resources available to help. Stay strong, and don't give in to the scammer's demands.
What do you do if you get sextortion on Skype?
1. Don't give in to their demands: 
The first thing you should do if you receive a sextortion message on Skype is to resist the urge to comply with their requests. It's common for sextortionists to threaten to release the images or videos if you don't pay them or perform other tasks. However, giving in to their demands will only give them more power over you, and they may continue to demand more and more. It's essential to remember that they have no control over you, and you should not let them manipulate you into doing something you're uncomfortable with.
2. Block the User: 
Once you've received a sextortion message, you should immediately block the user. Blocking stops all communication with them and prevents them from contacting you again. The block feature is easy to access on Skype, and you can do it by right-clicking on the user's name and selecting "Block This Person." If the user has already added you to their contact list, you may need to manually remove them from your list.
3. Report the User to Skype: 
Reporting the user to Skype is essential in protecting yourself and others from future sextortion messages. Skype takes such threats seriously and investigates them thoroughly. To report a user, click the "Report" button on their profile page. You'll be asked to describe the problem, and Skype will take appropriate action against the user.
4. Contact Law Enforcement: 
If you receive a threat of sextortion, it's critical to report it to the authorities immediately. The threat itself is a crime, and law enforcement can take steps to track down the perpetrator and prevent them from harming others. Contact your local police department or the FBI's Internet Crime Complaint Center, and give them all the details of the threat. Remember that law enforcement takes these types of crimes very seriously and will do everything in their power to keep you and others safe.
5. Take Care of Yourself: 
Finally, taking care of yourself is essential if you've been the victim of sextortion. Even after you've reported the user and blocked them, you may still feel scared or anxious about the situation. Consider speaking to a therapist or counselor to help you understand your feelings. It's also essential to practice good cybersecurity habits in the future, such as not sharing sensitive information or compromising images or videos online.
Conclusion
It's a harsh reality, but sextortion through Skype has become a disturbingly common experience for many individuals. However, it's essential to know that you are not alone and that there are resources available to help you through this challenging time… Remember, no one deserves to be blackmailed or threatened this way, and there is no shame in seeking help. Report the Skype sextortion scam to Skype, authorities, and cybercrime experts. Your safety and well-being are the top priority, and there are people who can assist you in taking back control.