You've probably heard of the term "catfish" from the documentary of the same name in 2010, which followed the story of a man named Nev who was catfished by a woman he met online; and has now become a popular MTV reality TV series that consists of helping people uncover whether or not their love interests are real or fake. The term is commonly used to describe someone who creates a fake social media profile to trick someone into a relationship or lure them into a scam. Catfishing has become a common problem on social media, and it can happen to anyone. If you ask, "I've been catfished, What do I do?" read on to learn how to protect yourself.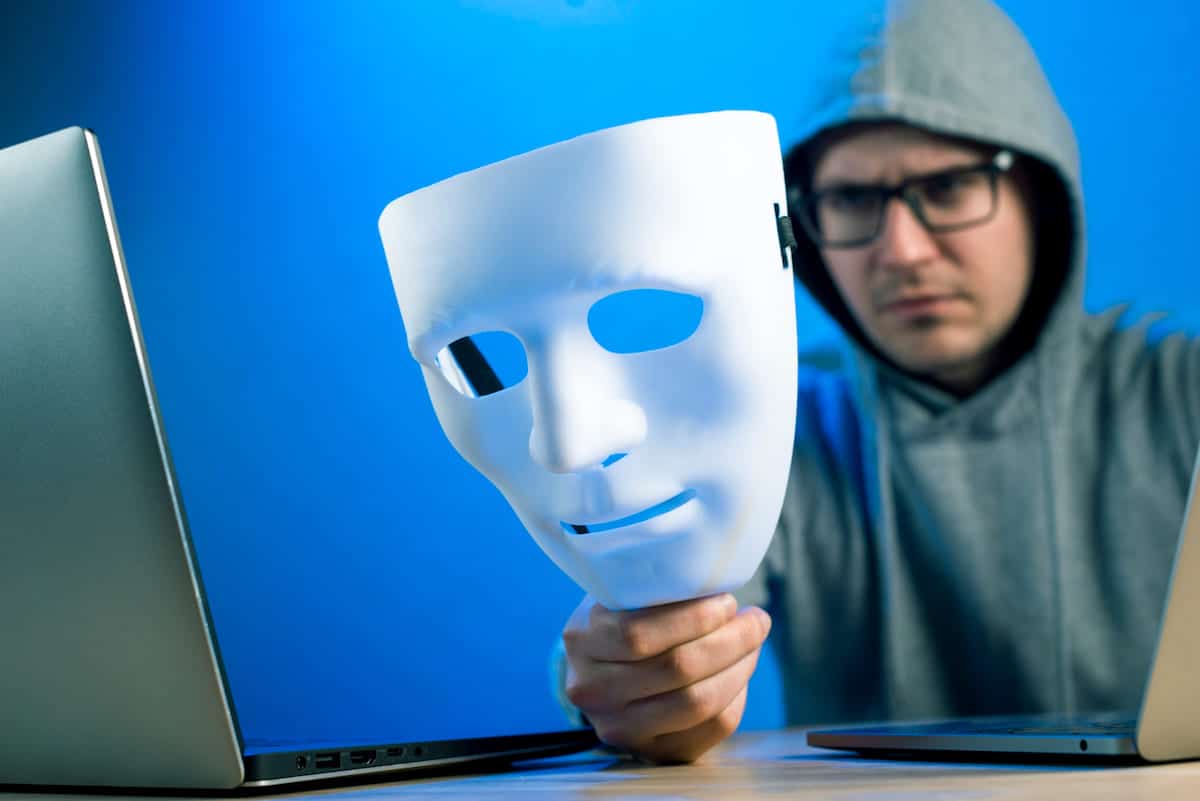 Signs of Being Catfished
1) Refusal to Meet in Person
One clear sign you may be getting catfished is when your online love interest refuses to meet in person or speak via video chat. This could be due to various excuses, including distance, illness, or personal reasons. While everyone is entitled to privacy, this clearly indicates that the person you're talking to doesn't want to reveal their true identity.
2) Weird Timing and Unavailability
Another sign of being catfished is weird timing and unavailability. It could be a warning sign if your online friend seems to be only available at odd hours or is not available for long periods. People with genuine intentions will try to communicate with you regularly and refrain from dodge speaking with you for no apparent reason.
3) Incongruous Social Media Profiles
It's common for people to have multiple social media accounts these days. However, if an account has too little information or doesn't match what your online friend has told you, it's time to use your intuition. Look for inconsistencies in their profile, such as age, location, occupation, interests, etc. It might be worth stepping back if these things don't add up.
4) Asking for Money
Catfishers have a motive, and unfortunately, money is often involved. If the person is insistent on you sending them money or getting involved in financial schemes, it's a clear red flag.
5) The Photos Don't Check Out
Photos don't always lie, but they can be photoshopped. Catfishers often use fake photos to present their alter egos and deceive others. To verify that the photos provided are genuine, try running them through reverse image checks on Google or other sites such as TinEye to see if they were used elsewhere or matched up to the person you've been talking to.
I've Been Catfished, What Do I Do?
The first and most crucial step is to admit that you have been catfished. Some catfishers are pros at disguising themselves, and you might not have known they were not who they claimed to be until things went sour. However, you may have suspected and decided to play along in some cases. Either way, admit that you have been fooled, and you need to take some action.
If you have recognized that you have been catfished, you should first cut off all communication with the catfisher. They may try to keep you engaged, but it would help if you didn't reply to any messages or calls. You must also block them on all social media platforms and remove them from all your friends and contacts lists.
Catfishers often hack into people's accounts and steal their identities to trick others. Ramping up your online security measures is crucial to prevent this from happening. Start by changing your passwords on all your social media accounts. Use strong, unique passwords, and avoid using the same password on all your accounts. Also, enable two-factor authentication on all your platforms. This will help add an extra layer of verification, keeping your accounts secure from hackers and catfishers.
Being catfished can be a traumatic experience, and seeking support from friends and family is essential. You don't need to go through this alone. Talk to someone you can trust, and they may be able to offer advice and emotional support to help you get through this ordeal.
What Happens After You Report a Romance Scammer
When it comes to reporting a romance scammer, you may not get the results you hope for. Even if you lodge an accusation on social media platforms like Facebook or Instagram, there's no guarantee that action will be taken – and in some cases, your abuser might go unpunished. If left unchecked, they can continue taking advantage of their victims emotionally and financially.
This is why we recommend reporting romance scams to the authorities and cyber investigators if the catfishing becomes a financial scam. They will be able to conduct a thorough investigation, find out who is behind the scam, and bring them to justice.
Conclusion
If you've been catfished, you're not alone. It's important to remember that you're not at fault and that you can take steps to protect yourself. Don't sit around wondering, "I've been catfished, what do I do" Remember to cut off all contact with the person, report their profile, protect your personal information, seek support if an actual crime is involved, and learn from the experience.
Stay safe online, and always be cautious when talking to people online. Speak to one of our representatives today so we can help you determine whether or not you are being catfished and guide you in the right direction if you are a victim.
Report cyber crime right now!