If you are concerned about becoming a financial fraud or identity theft victim, do not worry – we've got your back! In this blog post, we will equip you with a complete guide for online fraud detection needed to stay safe while browsing the internet – no matter where you are located or what device you are using. So let's get started – it's time to arm yourself with knowledge!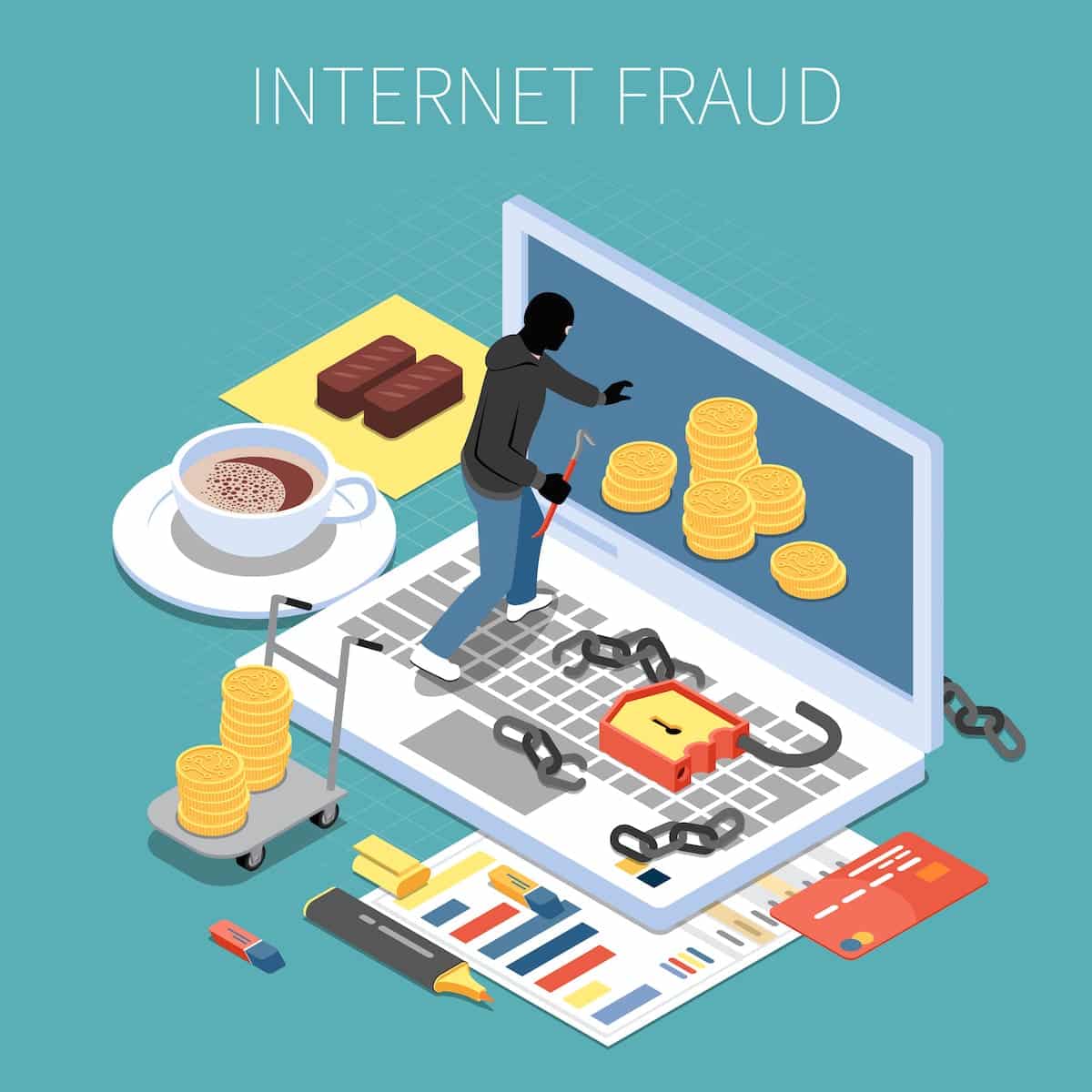 Types of Online Fraud
Online fraud is a serious issue that is not going away anytime soon, with various scammers preying on unsuspecting victims. From phishing scams to identity theft, there is no shortage of ways that fraudsters can scam individuals and businesses alike.
Phishing: Phishing is a fraudulent practice wherein cyber criminals send emails or messages that appear to come from legitimate sources, such as banks or credit card companies, to lure individuals into giving personal information. These fake messages trick victims into divulging their usernames, passwords, or credit card numbers.
Identity Theft: This type of fraud involves stealing an individual's personal information, such as name, address, social security number, and date of birth, to commit fraud. Identity thieves usually use the information to open new accounts in the victim's name, use the accounts to commit fraudulent activities such as purchasing goods or opening credit lines, and leave the victim with a damaged financial record.
False Investment Schemes: These are online scams involving investment opportunities that promise huge returns quickly. The investments may come in different forms, such as cryptocurrencies, Forex, commodities, and stocks. Typically, these fraudulent schemes offer high returns for a small investment, making them enticing to unsuspecting individuals.
Credit Card Fraud: Credit card fraud is one of the most common types of online fraud that involves the unauthorized use of another person's credit card information to make purchases or withdraw funds. The victim usually has little or no idea that their financial information has been stolen until they receive the bill.
Warning Signs: A Guide for Online Fraud Detection
Knowing the warning signs of online fraud is crucial. By educating yourself on common tactics scammers use, you can better protect yourself and your personal information. Some red flags to look out for include:
Emails or messages claiming to be from trusted sources but with misspelled words or strange formatting.
Requests for personal information or money transfers.
Being pressured to act immediately.
Lastly, being promised remarkably high returns for little or no effort.
By staying aware and knowing what to look for, you can avoid falling victim to online fraud.
Protecting Yourself from Online Fraud
In this modern age, scammers have perfected the art of deception with their astute cunning and exceptional sophistication making it extremely difficult to identify fraudulent activities. To protect yourself from these types of crimes, you must be cautious of any unsolicited emails, phone calls, or messages that ask for your personal information.
Giving personal information over the Internet presents a significant risk; please beware of such actions. Additionally, when making sensitive transactions, refrain from using public Wi-Fi networks that could compromise your information's privacy, and it is crucial to use unique and robust passwords.
What to Do If You Are a Victim of Online Fraud
If you are a victim of online fraud, there are several steps you can take to protect yourself and minimize the damage. First, contact your financial institution or credit card company immediately to report any unauthorized charges or transactions. Next, file a report with the Federal Trade Commission and local law enforcement.
Be sure to keep all documentation related to the fraud, including emails, receipts, and any correspondence with the fraudsters. Make sure to protect yourself in the future, such as monitoring your accounts regularly and being cautious about sharing personal information online.
How to Avoid Online Fraud?
The internet has revolutionized communication and made the world a more connected place. Online fraud can happen to anyone at any time. So, the best way to avoid it is to take proactive steps such as safe password practices, learning about common scams, using secure websites when shopping online, and monitoring your accounts regularly.
Additionally, it is imperative to immediately contact authorities or specialists if you are a victim of online fraud as soon as you recognize the crime. Digital Investigation's team of knowledgeable professionals can assist you with any online security issues you might face – from investigating suspicious activity on social media networks or websites to recovering potentially sensitive data. Reach out today to keep your assets safe!
Summary
With the rise of online fraud, we must take steps to protect ourselves. By educating ourselves on ways to prevent online fraud and implementing the strategies outlined in our guide to online fraud protection, we can significantly reduce our risk of falling victim to cybercrime.
Not only will this help us stay safe while navigating the digital world, but it will also contribute to making the Internet a safer place for everyone. In the event that you do become a victim or know someone who has, it is essential to report the cyber-crime right away! Join us in guaranteeing security and safety in our digital world!
Thanks for reading our article "A Guide for Online Fraud Detection".