Cyber extortion is a form of digital piracy that uses online threats to extort money or sensitive information from individuals, organizations, or companies. It has become an increasingly common occurrence, with cybercriminals taking advantage of the anonymous nature of the internet to launch more sophisticated and damaging attacks.  In this blog, we will look at some widely known cyber extortion examples and discuss how it can be prevented.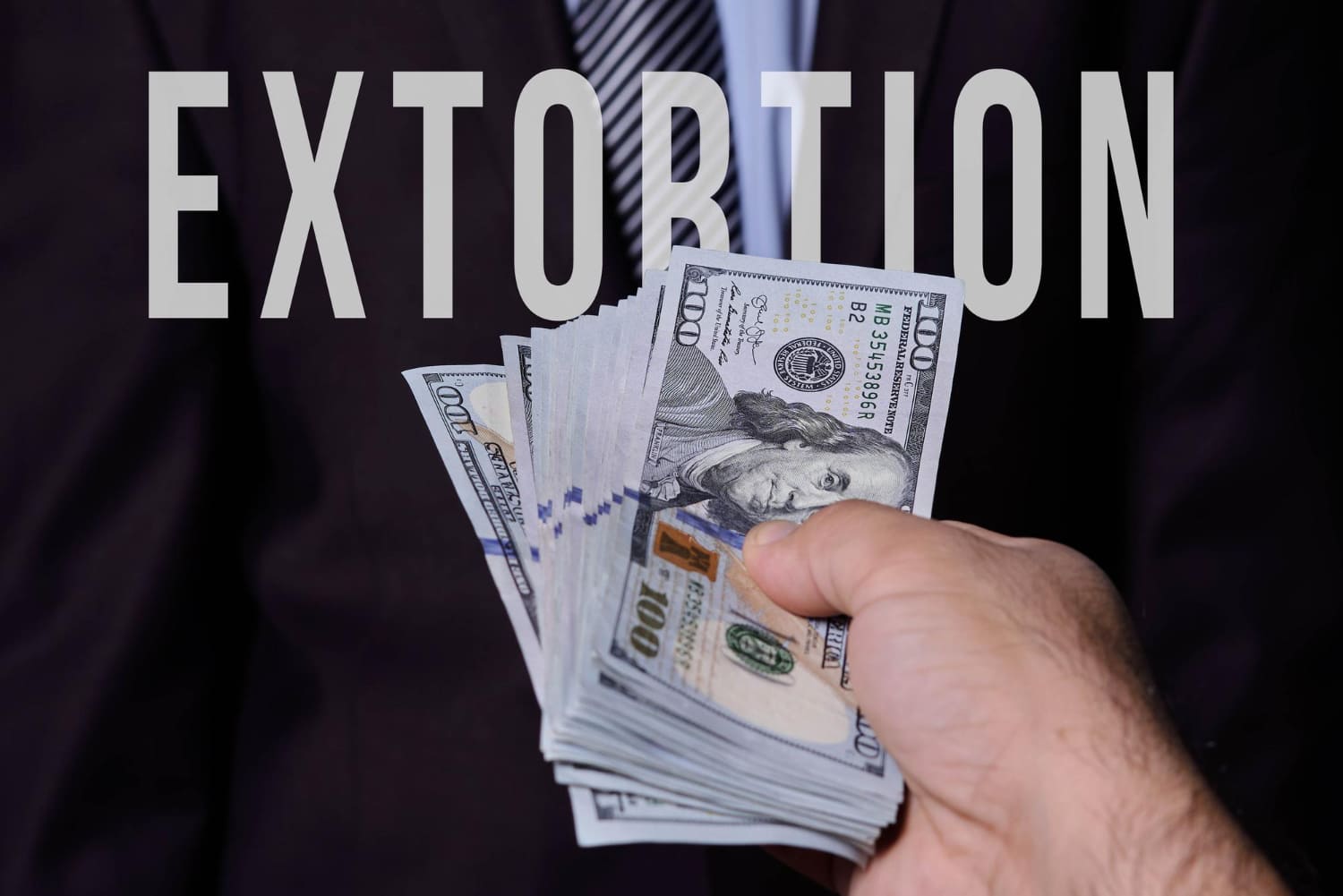 Cyber Extortion Case #1: HBO Hackers Demand $6 Million In Bitcoin Ransom
In 2017, hackers broke into the HBO network and stole 1.5 terabytes of data, including episodes from the popular shows "Game of Thrones" and "Curb Your Enthusiasm". They then sent out an email to HBO executives demanding $6 million in Bitcoin ransom for the stolen data. The hackers also threatened to release more and more information if their demands were not met. Ultimately, HBO refused to pay the ransom and was able to contain most of the damage caused by the hack.
Example of Cyber Extortion #2: Ransomware Attack on San Francisco Municipal Transportation Agency
In 2018, attackers infected hundreds of computers at San Francisco Municipal Transportation Agency with ransomware called "Ryuk". The attackers demanded $73,000 in Bitcoin ransom for the release of files encrypted by Ryuk malware. Although they refused to pay, SFMTA was still forced to spend hundreds of thousands of dollars on IT repairs and lost wages due to employees not being able to access their computers while they worked on repairing them.  This incident highlights just how costly cyber extortion can be even when you don't pay up!
Example #3: DDoS Attack on Bank of America Website
In 2016, a group calling themselves "Anonymous Balkans" launched a distributed denial-of-service (DDoS) attack against Bank of America's website in order to extort money from them. Anonymous Balkans threatened to launch larger attacks unless Bank of America paid them 1 million USD in Bitcoin ransom within 72 hours. Fortunately, Bank of America was able to successfully fend off this attack without giving in to the extortionists' demands but this case serves as an important reminder that companies need to take steps such as having strong cybersecurity measures in place if they want to protect themselves from these kinds of threats!
Preventing Cyber Extortion
It's critical for organizations and individuals alike to take steps toward preventing cyber extortion. This includes having strong passwords on all accounts, regularly updating software programs with the latest security patches, running anti-virus scans on computers regularly, backing up data frequently, and being aware of any suspicious activity on systems or networks. Additionally, it is also imperative to train your employees on cybersecurity best practices. Organizations should ensure that they have proper procedures in place for responding to cyberattacks quickly and effectively. This includes having a dedicated team that can work together to identify potential threats and respond appropriately. They should be aware of the risks associated with cyberextortion and be able to recognize suspicious activity or emails that could lead to an attack.
Conclusions
Cyber extortion is an increasingly prevalent form of cybercrime that can cause significant damage to organizations if they are not adequately prepared for these types of attacks. It's important for everyone — from individual users up through large enterprises—to understand the different types of cyber extortion threats out there and take steps to protect themselves against them. We hope these cyber extortion examples have influenced you to take proactive measures such as using strong passwords, backing up data regularly, and staying up-to-date on security patches, you can help keep your organization safe from these types of threats.