Cyber-crime is on the rise, and it can have devastating consequences for both individuals and organizations. But how do you solve a problem that seems to be growing every day? Whether you are an individual, a small business owner, or a CEO of a large corporation, this post will provide valuable insight on how to solve a cyber-crime.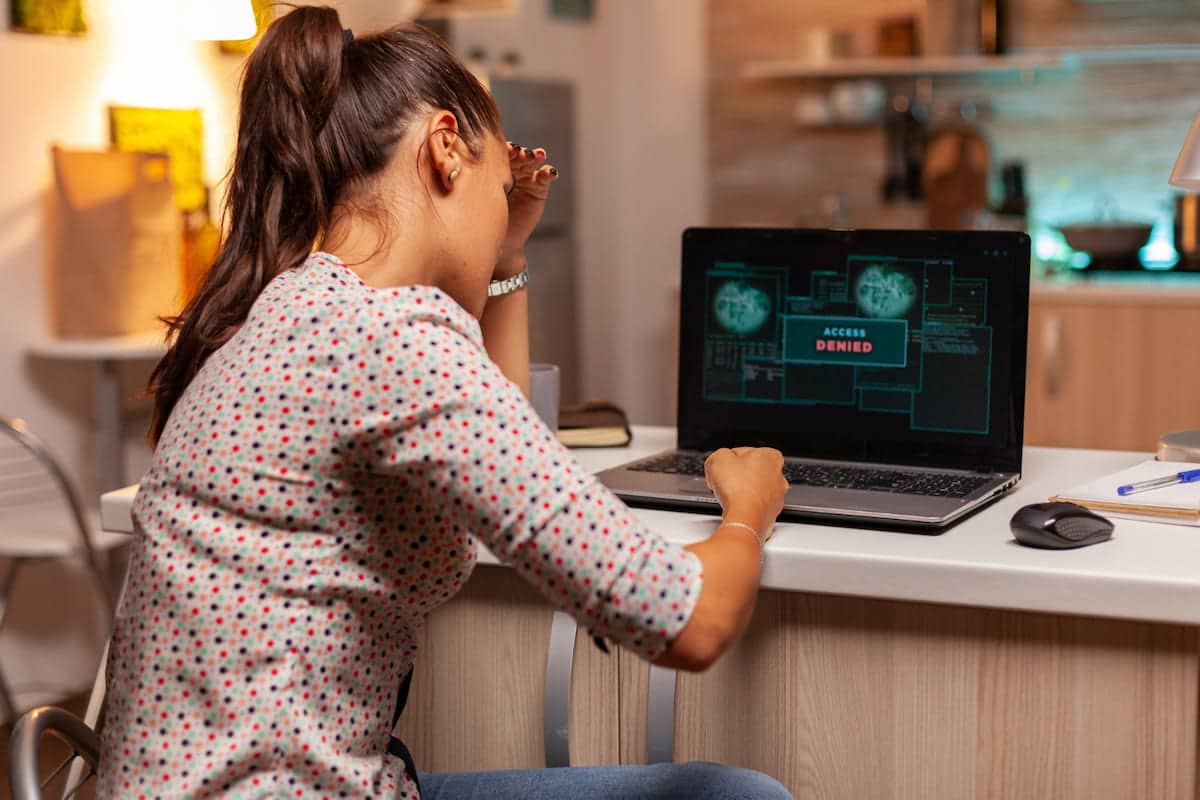 Common Ways in Which Cyber-crime Takes Place
Phishing scams – The most common type of cybercrime, phishing scams occur when attackers impersonate a legitimate entity and send fraudulent emails to extract sensitive information from the recipient. It is important to be cautious of any emails that ask you to click on an unknown link or enter any type of sensitive information.
Malware attacks – Malware is malicious software designed to infiltrate your computer system and steal or damage your data. To keep yourself safe from malware attacks, invest in good antivirus software and keep your software and operating system updated.
Identity Theft – Identity theft occurs when someone steals personal information, like your name, address, social security number, or credit card details, to do fraudulent activities in your name. Ensure a strong password and enable two-factor authentication wherever possible to lower the risk of theft.
Credential Stuffing – This is a malicious practice where hackers use stolen credentials (such as usernames and passwords) from previously compromised accounts to gain access to other accounts. This means that attackers try to use the same credentials on multiple platforms and see if they stick. The only way to stop them is to have distinct login details for every account you have.
Crypto-jacking – In this type of cybercrime, hackers hijack your computer to mine cryptocurrency without your permission. They do this secretly by infecting your computer with malware that works in the background. Not only can this slow down your computer, but it also increases energy consumption. Always update your antivirus software and avoid dodgy websites to stay protected.
Responding to Cyber-Crime
If you have already fallen victim to cyber-crime, do not panic. There are several steps you can take to minimize the damage and recover your digital assets. The first thing you need to do is to disconnect your affected device or network from the internet to prevent further damage. Then, you should report cybercrime to the relevant authorities, such as the police, the FBI, or your local cybercrime agency. Finally, you should contact your IT security team or a cybersecurity specialist to assess the damage and restore your systems.
How To Solve Cyber Crime?
The first step to solving cybercrime is to understand how it happens in the first place. Cybercriminals use various techniques to gain unauthorized access to your digital assets, steal your personal or confidential information, or disrupt your services. Preventing cybercrime is always better than responding to it after the fact. The best way to solve these kinds of situations is to be proactive and implement effective cybersecurity measures.
Security Measures:
Educate yourself and your employees about cybersecurity risks, best practices, and compliance requirements
Use up-to-date security software, firewalls, and encryption tools to protect your digital assets
Implement strong passwords and multi-factor authentication to prevent unauthorized access
Regularly backup your data to prevent data loss due to cybercrime or system failure
Monitor your network and systems for any suspicious activity and log all security incident
The Role of Technology in Preventing and Solving Cybercrime
Technology is both the problem and the solution when it comes to cybercrime. While cybercriminals use technology to their advantage, you can also use technology to protect your digital assets. Some of the latest cybersecurity technologies include:
Artificial intelligence and machine learning to detect and prevent cyber threats
Blockchain technology to secure transactions and prevent fraud
Biometric authentication to provide secure and convenient access to your systems
Cloud computing to reduce the risk of data loss and enable secure remote access
Internet of Things (IoT) security to protect your smart devices from cyber attacks
Conclusion
Solving cybercrime requires a combination of awareness, prevention, and response. By understanding how cybercrime takes place, responding to it effectively, and implementing cybersecurity measures, you can protect your digital assets and minimize the damage caused by cyber-attacks. Moreover, by leveraging the latest cybersecurity technologies, you can stay one step ahead of cybercriminals and keep your systems and data safe. So, follow these tips today to solve cyber crime and secure your digital future.
Do you want to learn more about how to solve cybercrime and protect your digital assets? Contact our blackmail helpline today to schedule a free consultation with one of our cybersecurity experts. We can help you assess your risks, develop a cybersecurity strategy tailored to your needs, and implement the latest security technologies to keep your systems and data safe. Do not wait until it is too late – act now to secure your digital future with Digital Investigation!