Over the years, the occurrence of Facebook nude scam has increased significantly. Usually, the scammer manipulates individuals into sending nude photos and then blackmails them. Here are some tips to help you stay safe and avoid this dangerous situation on Facebook.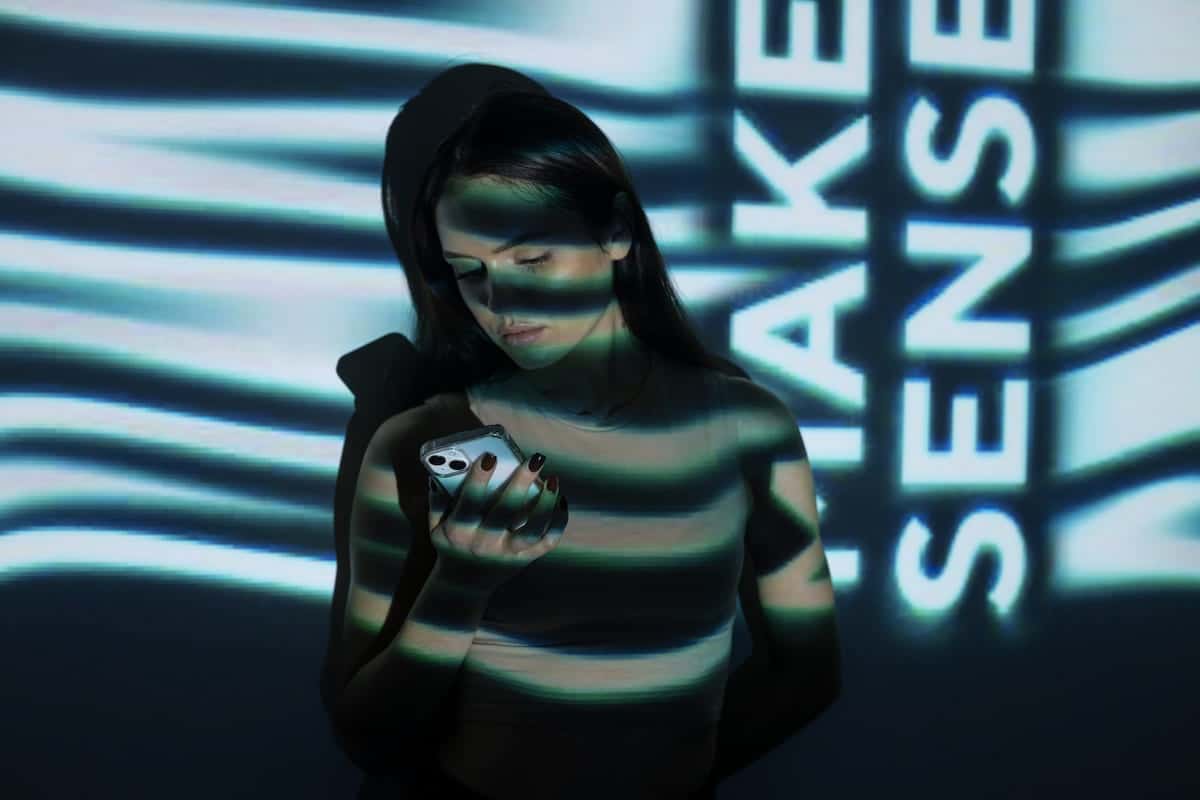 What is Facebook Nude Scam?
The Facebook nude scam, also considered sextortion, is a type of online sextortion that involves someone, whether it is a cybercriminal disguising their identity or someone whom the victim personally knows, who manipulates and coerces a person into sending nude photos of themselves. After sending the image, the victim gets bombarded with threats of exposure if they do not comply with demands. Those demands can be money or more sexual favors.
In regards to the scammer being a cybercriminal, they work in a particular pattern and use certain strategies. The scammer will usually create a fake profile on Facebook using real photos of attractive people to lure in their victims. Once they have found a potential victim, they will send them a friend request. Once the victim accepts the friend request, the scammer will start to build a connection with the victim.
They will ask questions to break the ice, then start to flirt, and that is when the dangerous idea of exchanging images comes. It is also common for these criminals to avoid getting to know the victim and ask for images right off the bat, claiming they just want to have "fun."
How to Spot and Avoid Facebook Nude Scam
There are a few things you can look for that may indicate you are a target of a Facebook sextortion:
The person sending you the message has only recently joined Facebook or has very few friends on the site.
They are not part of any mutual friend groups with you. Or they have mutual friends but not many. (This is when we recommend reaching out to your friends to see if they know whom this person is or have ever spoken to them).
They have no profile picture of an actual person or their profile picture looks fake.
They send you a message asking for an exchange of nude photos without even attempting to get to know you first.
If you see any of these red flags, it's best to block the person and report them to Facebook so they can't continue to scam other people.
Tips for Staying Safe on social media
If you want to avoid being scammed on Facebook, there are a few things you can do:
Don't accept friend requests from people you don't know. If you don't know the person, you should be very cautious about speaking to them and sharing personal information.
Be wary of anyone who sends you unsolicited messages asking for money. If someone contacts you out of the blue and asks for money, chances are they are trying to scam you.
Don't click on any links or attachments that look suspicious. Many scammers will try to trick you into clicking on malicious links or attachments that can infect your computer with viruses or malware. When this happens, these criminals can take over your device and gain access to your private images. If something looks suspicious, don't click on it!
When faced with a photo nude scam, most victims do not know what to do or how to handle such a scary and traumatic experience. This is why we recommend reporting the crime to the authorities as soon as possible. These types of scams can leave victims emotionally and financially damaged. To end the harassment online and threats victims need to involve experts.
For extra support and help, you can also report the crime to us here at Digital Investigation. We specialize in cases of sextortion and have the strategies to combat this type of crime. If you need assistance today, give us a call or chat with one of our online representatives to get back your peace.
Summary
Facebook nude scam is becoming increasingly common on the platform as scammers realize how profitable they can be. By being aware of the signs of a scam and refusing to send nudes no matter what, you can protect yourself from becoming a victim. Remember, if something seems too good to be true, it probably is. Trust your gut and never hesitate to report suspicious behavior to Facebook.
Protect your privacy and seek justice today. Contact Sextortion Helpline for confidential and expert support.