As technology continues to evolve, businesses are becoming more vulnerable to cyber-attacks. Cybercrime is a growing problem and can cause irreversible damage to your business. According to a report by Astra, the cost of cybercrime in 2021 was $6 trillion. Therefore, it is essential to take preventative measures to avoid becoming a victim of cybercrime. In this article, we'll share 5 ways to prevent cyber crimes that can help businesses and individuals avoid becoming victims.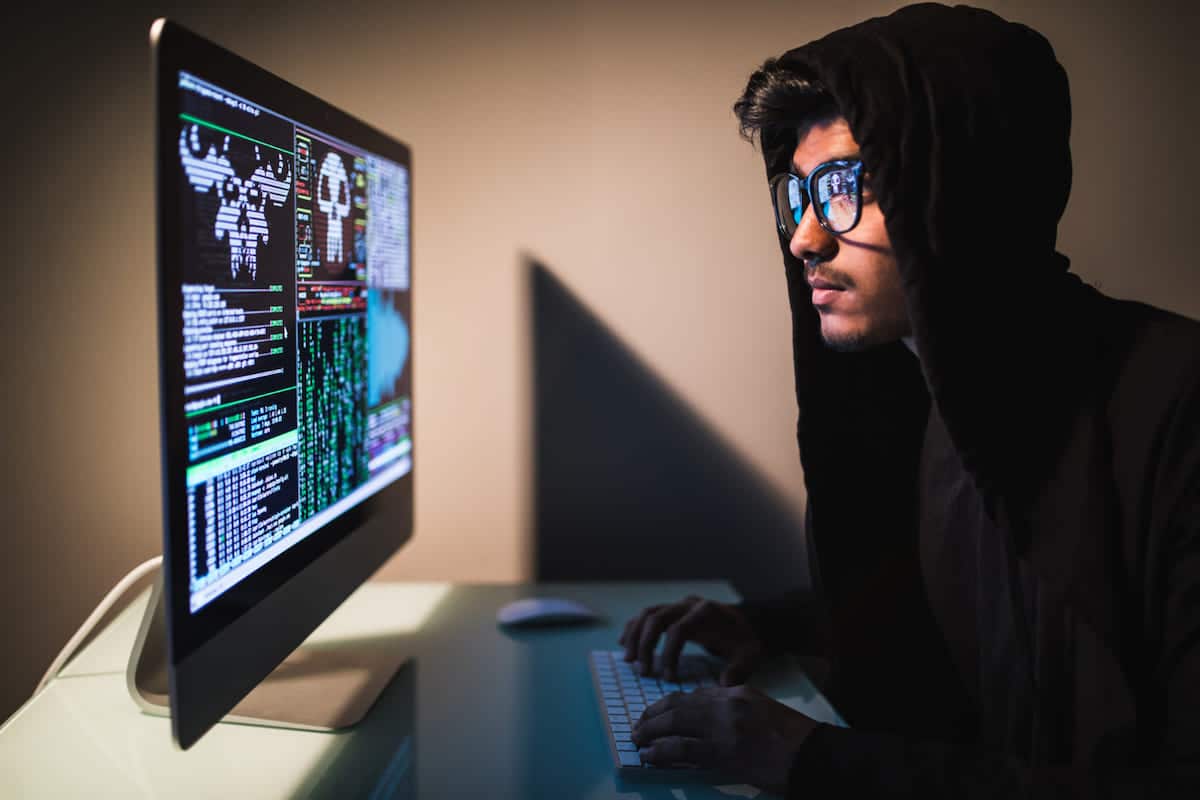 What Is Cybercrime Protection?
Cybercrime protection refers to the measures that you can take to safeguard your online activity and personal information from exploitation or cyberattack. Cybercriminals can hack into your computer or device to steal your identity, financial information, and other sensitive data.
They can also use malicious software (malware) to hold your device or computer ransom, encrypt your data, and demand payment to restore access to it. Cybercrime protection involves implementing measures to prevent these attacks or minimize the damage caused by them.
Here are a few tools that can help you safeguard your online activity and personal information:
Virtual Private Network (VPN): A VPN encrypts your internet traffic and hides your IP address, making it difficult for anyone to track your online activity.
Password manager: A password manager stores and generates strong passwords for you, making it easier to avoid using the same password for multiple accounts.
Biometric authentication: Biometric authentication uses your unique physical qualities, such as your fingerprint or facial features, to verify your identity, making it more difficult for others to gain access to your accounts.
5 Ways To Prevent Cyber Crimes
Although cybercrimes are so prevalent in today's digital world, there are ways you can prevent falling victim to one and letting it disrupt your life. Here are five cybercrime preventatives.
Use Strong Passwords and Two-Factor Authentication
One of the most important things you can do to protect yourself online is to use strong passwords. Strong passwords include a mix of uppercase and lowercase letters, numbers, and symbols. Avoid using simple passwords such as your name, birth date, or any other personal information that could be easily guessed. Set up two-factor authentication wherever possible, so a hacker would need another form to log in to your account even if your password is somehow compromised. Also, ensure that you use different passwords for different accounts.
Two-factor authentication is an extra layer of security that requires another form of identification in addition to your password. This can be a fingerprint, a one-time code sent via SMS, or a security key. Two-factor authentication makes it much more difficult for hackers to access your accounts.
Keep Software and Hardware Updated
Keeping your software up to date is vital to prevent cybercrime. Cybercriminals often exploit known vulnerabilities in software to gain access to your device or steal data. Make sure to update your operating system, hardware, and applications regularly. Updated software comes with enhanced security features that can prevent cyber-attacks.
Train Employees on Cybersecurity Best Practices
Employees are often the weakest link in any business's cybersecurity. Cybercriminals exploit that by targeting individual employees with phishing and social engineering attacks. That's why training your employees on cybersecurity best practices is imperative.
Conduct seminars or video training sessions to educate your employees about the latest cybersecurity threats and how to recognize them. Educating your employees can help them make better decisions, minimize risks, and prevent cybercrime attacks.
Implement Security Measures
Wireless networks are increasingly popular and are used by many people to connect their smartphones, computers, tablets, and other devices. Unfortunately, wireless networks can be hacked, and cybercriminals can intercept your data. To secure your network, change your default wireless network name, create a strong password, and enable network encryption. You can also limit access to your network by restricting it only to specific devices.
Create a Cyber Incident Response Plan
An incident response plan outlines the steps your business must take in the event of a cybersecurity breach. It includes whom to contact, how to contain the damage, and how to recover your systems. This plan is essential in managing a cybercrime attack's effects. Developing a cybersecurity incident response plan must be tested regularly to ensure that it works and is up-to-date.
Conclusion
Cybercrime is becoming more common and damaging than ever, and it can happen to any business, regardless of its size or industry. Taking preventive measures and regularly assessing your cybersecurity status can protect your business from severe harm.
Implementing strong passwords, updating your software, and educating your employees are critical elements in your cybersecurity plan. A cybersecurity incident response plan is also essential to minimize damages and recover your systems after a cyber-attack.
Following these essential steps and having at least 5 ways to prevent cyber crimes will ensure you and your assets are safe. If you are struggling with any form of cybercrime, call us today to see how we can assist.
Report cyber crime today!