Cybersecurity breaches are on the rise, with sophisticated criminals devising new ways to steal sensitive information and damage digital assets. Anyone can fall prey to malicious activities, from technology companies to individual users. However, victims can take preventive measures to safeguard themselves and their data. In this blog post, we will explore the 5 types of cyber crime so you can understand the threats out there and how best to defend yourself against them.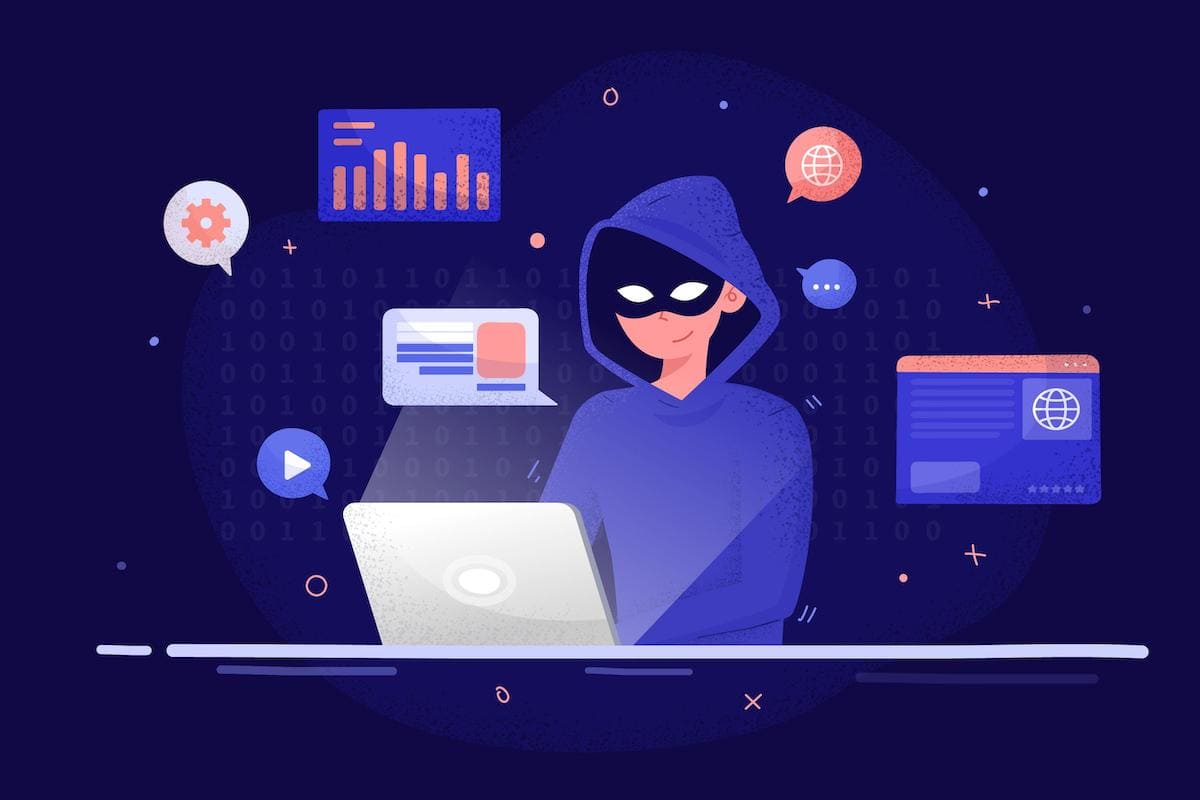 5 Common Types of Cyber Crime
As our lives are becoming digital, online fraud has become a significant threat to individuals and businesses alike. Therefore, understanding various types of online fraud is incredibly crucial.
1. Identity Theft
Identity theft occurs when a cyber-criminal gains access to your personal information and uses it for fraud, such as opening new credit card accounts or taking out loans in your name. One of the most common ways for criminals to obtain your personal information is through phishing scams, where they will send you an email or message that looks like it is from a reputable source (like your bank or a government agency) and ask you to provide personal information. To prevent identity theft, it is important never to give out personal information unless you are sure it is a legitimate request.
2. Cyberbullying
While often associated with teenagers and social media, cyberbullying can happen to anyone online. It can take many forms, from sending hurtful messages to sharing private photos or videos without permission. Victims of cyberbullying may feel trapped and helpless, but there are steps you can take to report the abuse and get help. Social media platforms and websites typically have mechanisms for reporting abusive behavior, and you can also contact law enforcement if cyberbullying rises to the level of criminal behavior.
3. Malware Attacks
Malware is malicious software that can infect your computer or mobile device and cause many problems, from slowing down your system to stealing your personal information. Ransomware, viruses, and Trojans are common types of malware. To protect yourself from malware attacks, it is vital to keep your software and antivirus programs up to date and avoid downloading files or clicking on links from sources you do not trust.
4. Online Scams
Online scams come in many forms, from fraudulent emails promising prizes or money to fake websites that look like legitimate retailers. One of the most common online scams is the "phishing" scam, where you are tricked into providing your personal information (like login credentials or credit card numbers) to a fake website.
To avoid falling for online scams, be wary of unsolicited messages or emails, research unfamiliar websites before making purchases, and never provide personal information unless you are certain it is a legitimate request.
5. Cyber Espionage
Cyber espionage involves stealing sensitive information from individuals or organizations to gain a competitive advantage or political leverage. Cyber espionage can take many forms, from stealing trade secrets to hacking government systems to disrupt or gain control of critical infrastructure. To protect against cyber espionage, it is important to implement strong security measures, such as multi-factor authentication, encryption, and firewalls.
Conclusion
Digital security threats are an increasingly pressing concern in our interconnected world. It is vital to be informed about the five types of cyber threats and strategies to safeguard your digital assets. By adopting robust security protocols, exercising caution in evaluating online messages and emails, and maintaining current antivirus software, you can significantly reduce your risk of being targeted by online threats.
Report Cyber Crime today!