Credit card fraud is one of the most prevalent financial crimes in the world. With the rise of e-commerce and online transactions, keeping our credit card information safe from cybercriminals has become increasingly difficult. Luckily, there are several steps we can take to protect ourselves from common types of credit card fraud. In this blog post, we'll explore some of the most prevalent types of credit card fraud and provide tips on how to prevent credit card fraud online.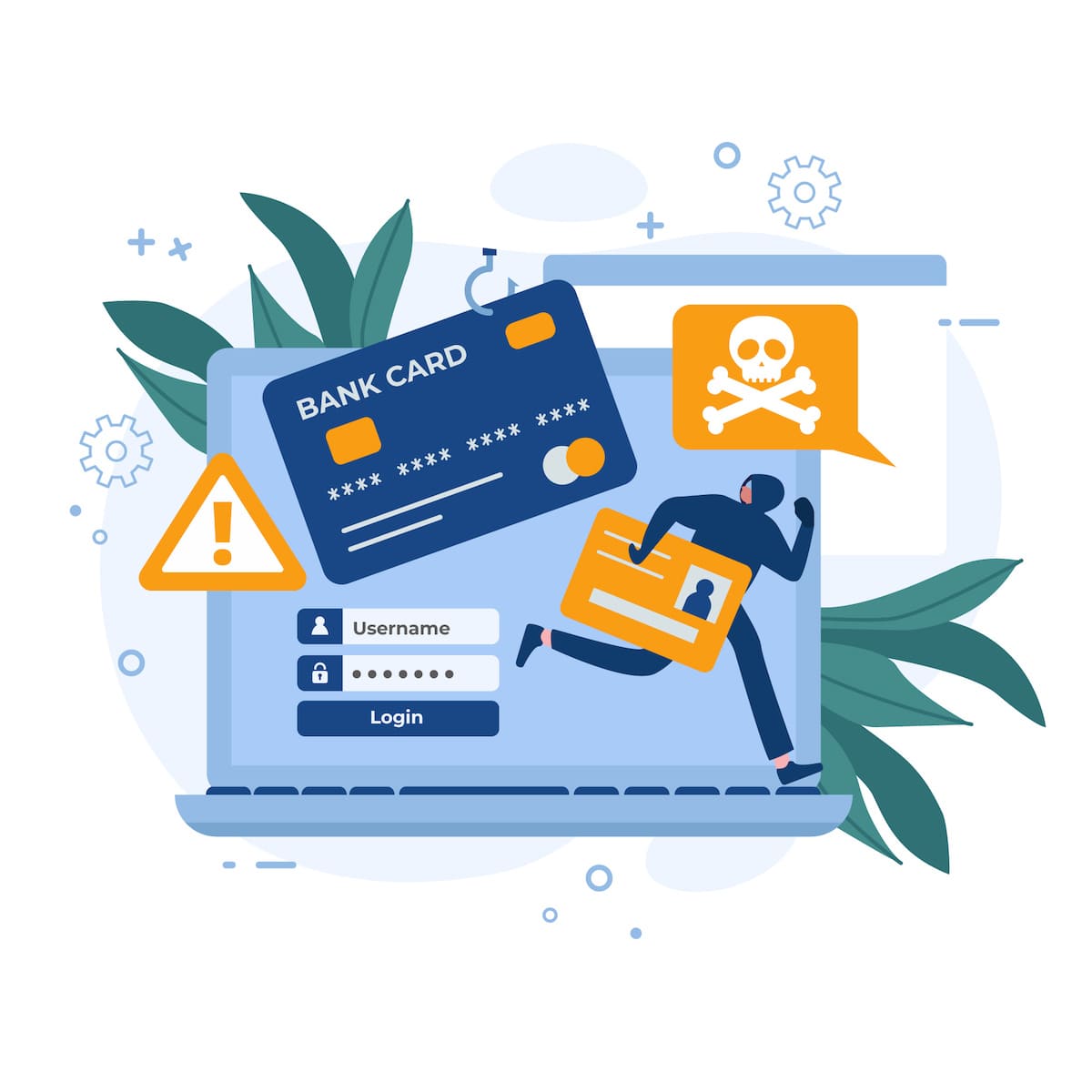 Common Types of Credit Card Fraud
There are many ways to steal credit card information; with today's advanced technology, these schemes will only get cleverer. Here are some of the most common credit card frauds today and how to avoid them.
Skimming
Skimming is a type of credit card fraud involving stealing information from a card's magnetic strip. Criminals use skimming devices at ATMs, gas stations, and other places where credit cards are commonly used to steal this information. To prevent skimming, be careful where you use your credit card, and always check for any signs of tampering on card readers.
Phishing
Phishing is a type of credit card fraud that involves tricking people into giving up their personal information, such as credit card numbers, passwords, and social security numbers. Criminals often use email or text messages to lure people into clicking links, leading to fake websites that steal their information. To prevent phishing, never give out personal information in response to unsolicited emails, and be careful when clicking on links from unknown sources.
Identity Theft
Identity theft is a type of credit card fraud that involves criminals stealing personal information such as your name, address, and social security number to open credit cards in your name. To prevent identity theft, keep your personal information private, shred any documents that contain personal information before throwing them away, and monitor your credit report regularly.
Counterfeit Cards
Counterfeit cards are fake credit cards made to look like real ones. Criminals often use stolen credit card information to make these fake cards and use them to make purchases. To prevent counterfeit cards, stay alert when using your credit card and check your statements regularly for any purchases you don't recognize.
How To Prevent Credit Card Fraud Online?
Use a Secure Website: Always shop from a secure website with SSL (Secure Socket Layer) encryption. A website using SSL encryption will have a lock icon in the address bar and start with "https://" instead of "http://." This encryption ensures that the data transmission between your device and the website is secure and cannot be intercepted or stolen by any third party.
Keep your software current: Regularly update your device's operating system, web browser, and antivirus software. These updates often patch security vulnerabilities and safeguard your device against malware or viruses, which can steal your sensitive information, including credit card details.
Don't save credit card details: Many websites offer the option to save credit card details for future purchases on their site or app. Although this is convenient, it's not very safe. Saving such information can pose a risk as the site may get hacked, and your credit card details could get stolen. Hence, it's best to avoid saving your credit card information online and enter it each time you purchase.
Use Strong Passwords: A weak password can be easily cracked, and the hacker can access all your personal information. Hence, using a strong password with a combination of alphabets, numbers, and symbols is good practice. Avoid using easily guessable passwords like your name, date of birth, or phone number.
Keep an Eye on transactions: Always keep an eye on your credit and debit card transactions. Review your bank and credit card statements regularly, and if you notice any unauthorized transactions or suspicious activity, contact your bank immediately.
What To Do If You Are a Victim of Credit Card Fraud?
Contact your bank or credit card provider first if you suspect credit card fraud. They will be able to freeze your account immediately and prevent any further unauthorized transactions from taking place. You should also carefully check your bank or credit card statement to identify fraudulent charges. If you see anything suspicious, inform your bank or credit card provider immediately.
The next step is to file a dispute with your bank or credit card provider. They may ask you to complete a form or provide documentation supporting your claim. Be sure to provide as much information as possible about the fraudulent charges, including the transactions' dates, amounts, and locations. If you have any evidence, such as receipts or email confirmation, submit it.
If you suspect your identity has been stolen, you should also contact the credit bureaus and put a fraud alert on your credit report. This will ensure that new credit applications require additional verification before approval. You can also request a free copy of your credit report to identify any other fraudulent activity.
It is also a good idea to file a police report. This can be done online or at your local police station. The police report will provide a copy, which you can use as evidence when dealing with your bank or credit card provider. It will also help the authorities track the criminals and prevent further fraud.
Lastly, be vigilant and take steps to protect your credit card information in the future. This could mean being careful about where you use your card, keeping your personal information secure, and regularly monitoring your bank and credit card statements for suspicious activity.
Conclusion
Credit card fraud is a serious issue, and it can cause significant financial damage if not prevented in time. The steps mentioned above are easy to follow and can significantly reduce the risk of credit card fraud online. Taking preventive measures beforehand, like learning how to prevent credit card fraud online, is much better than dealing with the consequences later. Hence, always be vigilant and take precautions to protect your financial information. If you are dealing with credit card fraud, report the cybercrime today!